How This Midwest Basketball Facility is Growing With Dr. Dish
by Aaron Lange, on Mar 19, 2021 10:25:15 AM
Since 2013, Pat Freeman has had connections with our team at Dr. Dish Basketball. Back then, no one would have known.
The Early Days
I was working full time with the Minnesota Timberwolves, running camps in 2013-2014. I worked with Nick and Jefferson, who eventually both joined the team at Dr. Dish in 2016."
After his time with the NBA Team, Pat transitioned over to Midwest 3 on 3. Midwest 3 on 3 runs leagues for youth players. Each year, they see nearly 10,000 players come through the program. During this time, Pat was able to develop a more formal partnership with his friends at Dr. Dish.
In addition to his work with Midwest 3 on 3, Pat started doing one-on-one training on his own as well. More recently, that training led to a full-blown basketball business!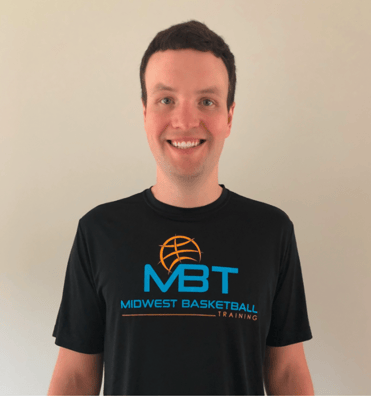 "I started training in 2006. I made it a business in 2016, and launched Midwest Basketball Training (MBT). We work with players of all ages from youth, high school, college, and even professional players."
Building a Dream
With the inception of Pat's business, he knew he needed to get a Dr. Dish to maximize his training. In 2016 he purchased his first machine, the Dr. Dish All-Star. From there, MBT and Dr. Dish has continued to expand their partnership.
In 2020, Pat and MBT were faced with a unique opportunity. They found a location that was suitable to become their long-term home. Up until this point, MBT was switching from gym to gym to train their players. This facility gave them a chance to permanently establish themselves.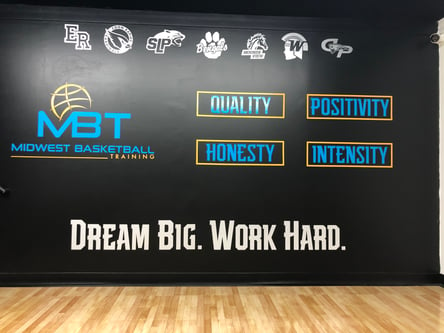 "The facility was launched late last year. The location and opportunity presented itself, so we jumped at it. Having a home location allows us to work with a lot more players. We have kids coming into our facility constantly. It's a blessing!"
Once MBT found a home of their own, they noticed something was missing. Although they had one Dr. Dish machine, their player's demand was exceeding the one unit. Between last year and now, MBT has purchased 2 additional Dr. Dish CT machines.
"Now, we have 3 CT units. The machines are tracking everything our players do. There are always players on the machines, whenever our facility is open. It's huge for us to be able to track players' improvement, and show them the numbers."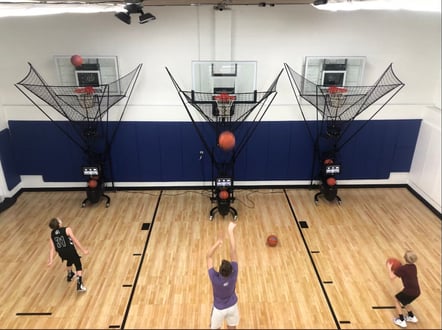 The Dream Team
Pat has always been passionate about helping players achieve their basketball goals. After 13 years of working with individuals, small groups, and teams, he knows all the in's and outs of basketball training. Now, he's grateful to be surrounded by an amazing team, with high-end equipment in his facility.
"All of our trainers are amazing. We have Annie (Isler) who worked with the Minnesota Lynx in the WNBA. We have multiple trainers who have NCAA experience, and even a trainer (Ian Smith), who is currently playing professional basketball in the UK."
While all of the MBT trainers are passionate about elevating players' games, it can be hard to quantify that progress. Pat shared one story that stuck out related to progress after one of their customers had been training on the Dr. Dish CT.
My son was 2-16 on 3's in a tournament. We started going to MBT and getting tons of reps on the Dr. Dish CT. He finished the year shooting 45% from the 3 point line. His last weekend, at state, he shot 63% from 3. His confidence has improved a ton!"

-MBT Parent
Being a player for his whole life, Pat was familiar with basketball shooting machines before having the opportunity to work with Dr. Dish. Now, he can't imagine using anything else.
"I was used to other machines before I used the Dish. Now, using the CT, and getting to know the people at the company, it's first-class. The technology is 2nd to none, I've seen their products improve tenfold in the 5 years we've used it. The machines are great, but the people are incredible as well."
We're grateful for the partnership we've developed with Pat and MBT over the years. We have no doubt that the facility will continue to have success, and we're thankful to be able to play a part!
---
Are you looking to join MBT as a member of the #DrDishFam? Take a look at our new facilities module to see why Dr. Dish is the chosen machine for world-class facilities across the country.