2022 NWBA National Wheelchair Basketball Championships
by Jeremy Rushing, on May 21, 2022 11:15:00 AM
Dr. Dish is proud to be the official shooting machine of the National Wheelchair Basketball Association (NWBA), and we made the trip from Minnesota to Wichita, KS over Final Four weekend to kick off the inaugural Dr. Dish NWBA National Championships and 3-point shootout!
We had a blast meeting all the athletes, showing off our Dr. Dish CT machine, and taking in the entire weekend of action.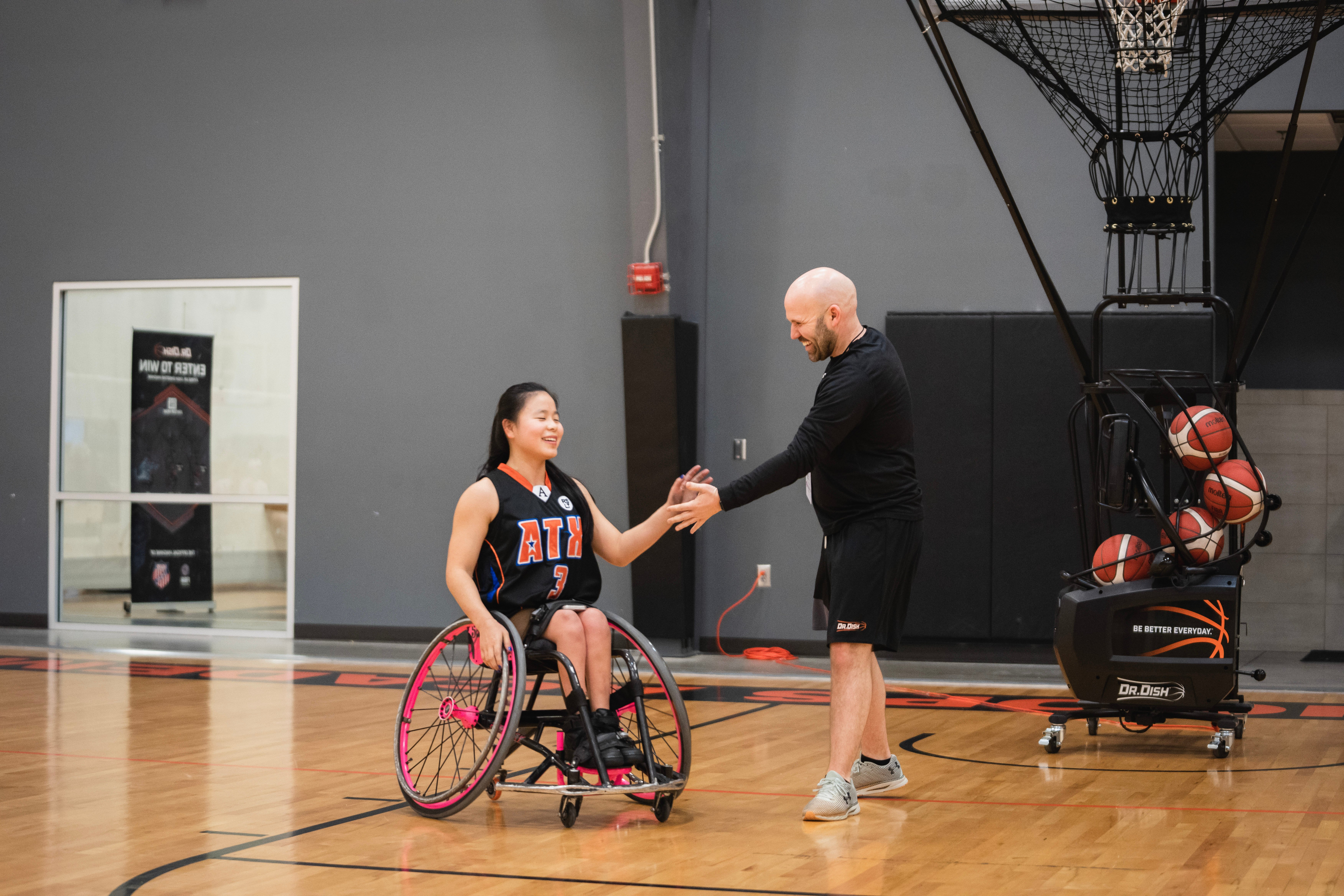 A Mutual Love for The Game
The partnership that stemmed from a mutual desire to grow the game of basketball, and provide accessible training for athletes of all ages has now grown into an endeavor we're extremely grateful to be part of.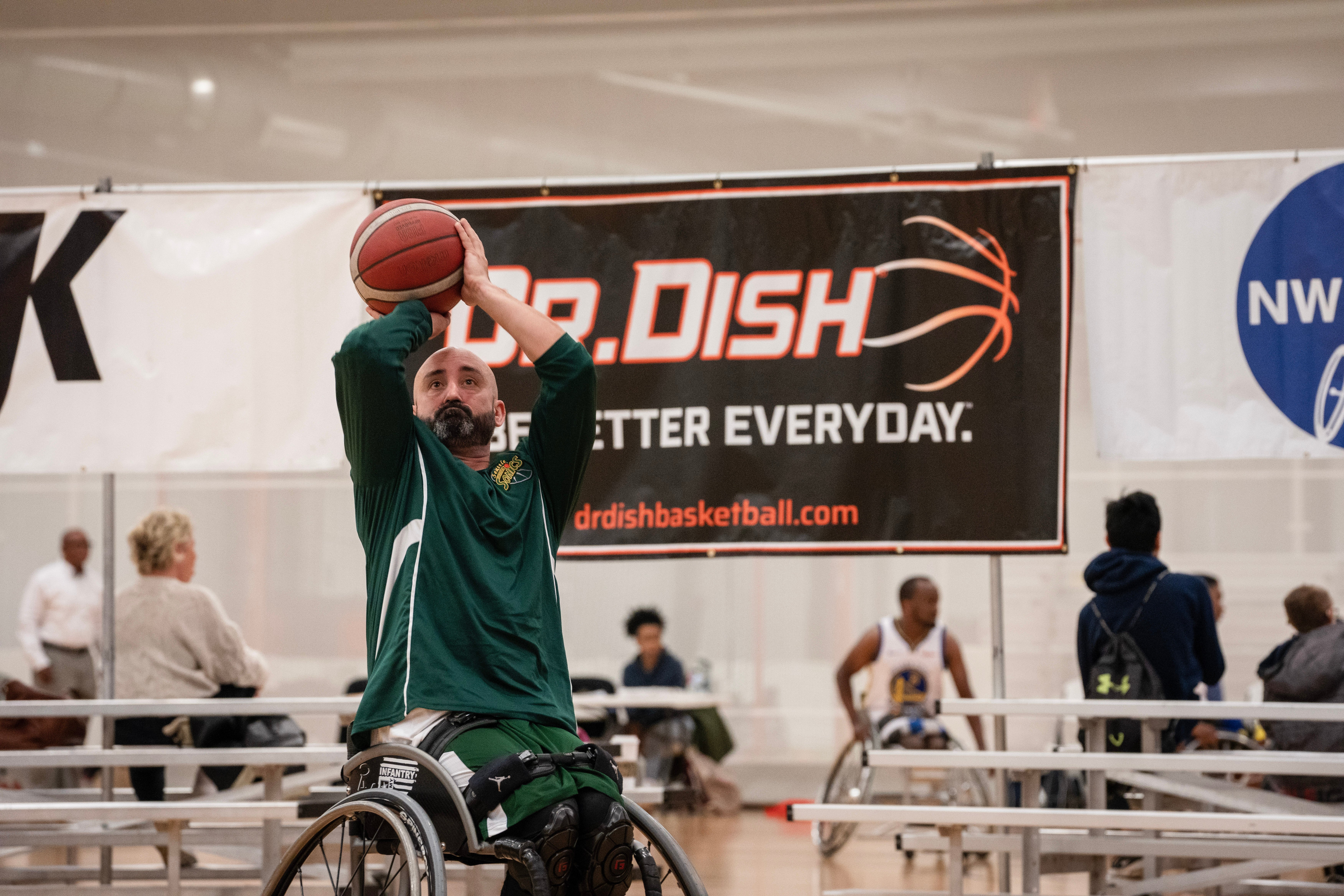 Dr. Dish's initial exposure into the world of adapted athletics began with Nick Pryor and Ability360. Ability360, a Dr. Dish Customer who has seen great development from using the machines, fields an Adult Division II and Women's Division teams with the NWBA.
"I know a lot of NWBA programs and teams don't have a lot of time to practice and it allows us to combine drills and get more repetitions. I am excited about this new partnership and the opportunities it will provide." said Pryor.
We have Nick to thank for our introduction to the NWBA and can't thank both organizations enough for the access they provide these adapted athletes.
CONTINUED SUCCESS FOR THE FUTURE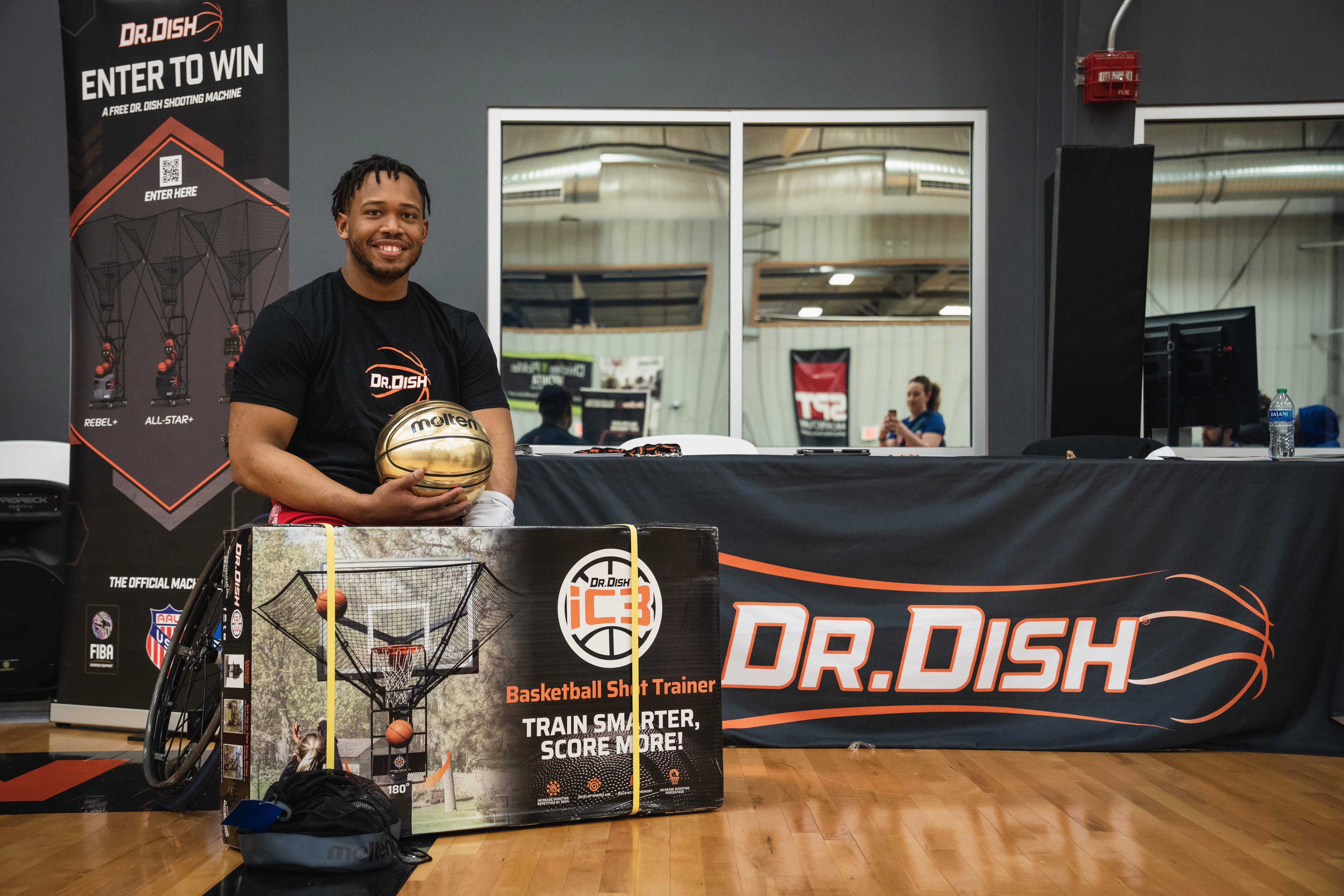 2022 was the first year that our team had the pleasure of being a part of the NWBA Toyota Wheelchair Basketball National Championships, and we're already looking forward to 2023!
Did you know that NWBA players, teams and programs qualify for exclusive discounts on all Dr. Dish machines? Fill out this form for more information!