20th Anniversary Throwback Series: Dr. Dish Team Favorites
by Adam Kaul, on Jun 29, 2023 9:00:42 AM
ICYMI, we have been celebrating our 20th anniversary here at Dr. Dish. Releasing a Throwback Series every week for the past month! For the final Throwback Series, this week we are bringing you some of our favorite pieces of content from over the years. The Dr. Dish Team Favorites! Featuring a variety of special YouTube videos, blogs, user stories and more.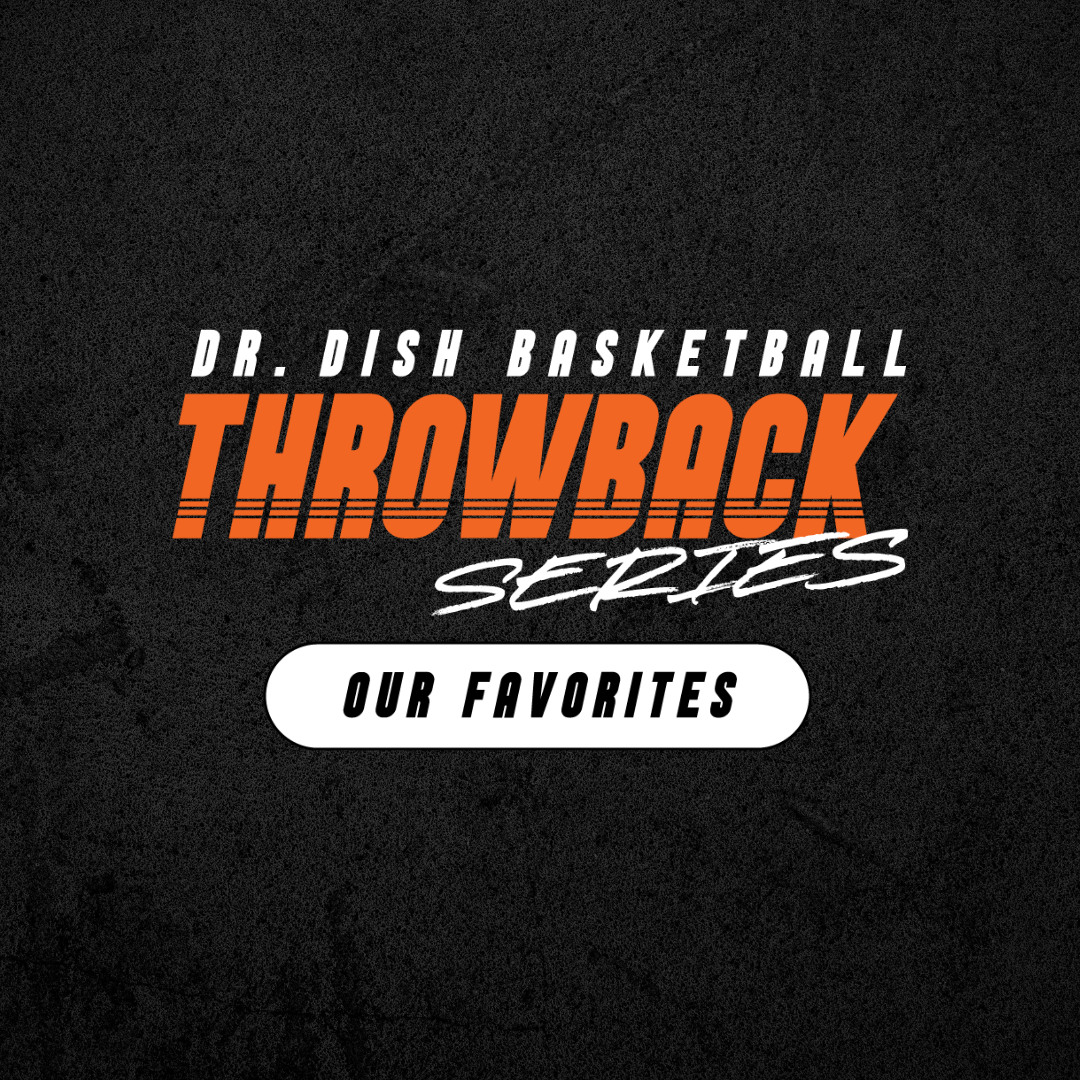 ---
The story of
Steele McKinney
Starting off with the story of Steele McKinney, an 8 year-old cancer survivor who has completed over 50 rounds of chemotherapy. Steele is truly an inspiration to all of us at Dr. Dish and his courage is something to marvel at. Steele was a part of the Make a Wish World Wish Day in 2021. He visited the arena of his favorite team, the Utah Jazz for what he thought was just going to be a photoshoot. But we had something special in store for Steele, his own custom Dr. Dish Machine! Checkout the video below for the touching story.
---
Dick Vitale testimonial with the IC3
One of our oldest YouTube videos Dick Vitale gives his opinions on the IC3 shot trainer! Vitale is a basketball legend who has been apart of the basketball community for 60 years, starting as a player and coach then transitioning to the broadcast side. Giving memorable catchphrases and moments for decades. In this throwback video multiple users rave over the IC3 and explain how much it improves training! Checkout the full video below!
---
Louisville X Out Jumpers with Sam Purcell
In this throwback video posted in February of 2020, now Head Coach of Mississippi State Sam Purcell shows off a a great team shooting and rebounding drill using the Dr. Dish CT training machine. Filmed at the Louisville Basketball training facilities during his days at the program, Sam shows off cool ways to use a Dr. Dish machine for more than just shooting. Checkout the video below for a full drill breakdown!
7 Fun and Competitive Basketball Games for All Ages
This blog written in 2021 offers players, parents, coach, etc. some fun and competitive basketball games to play. Meant for all ages, these game never get old. Developings skills players will use for their whole basketball career, while keeping things fun! To checkout the full blog click here!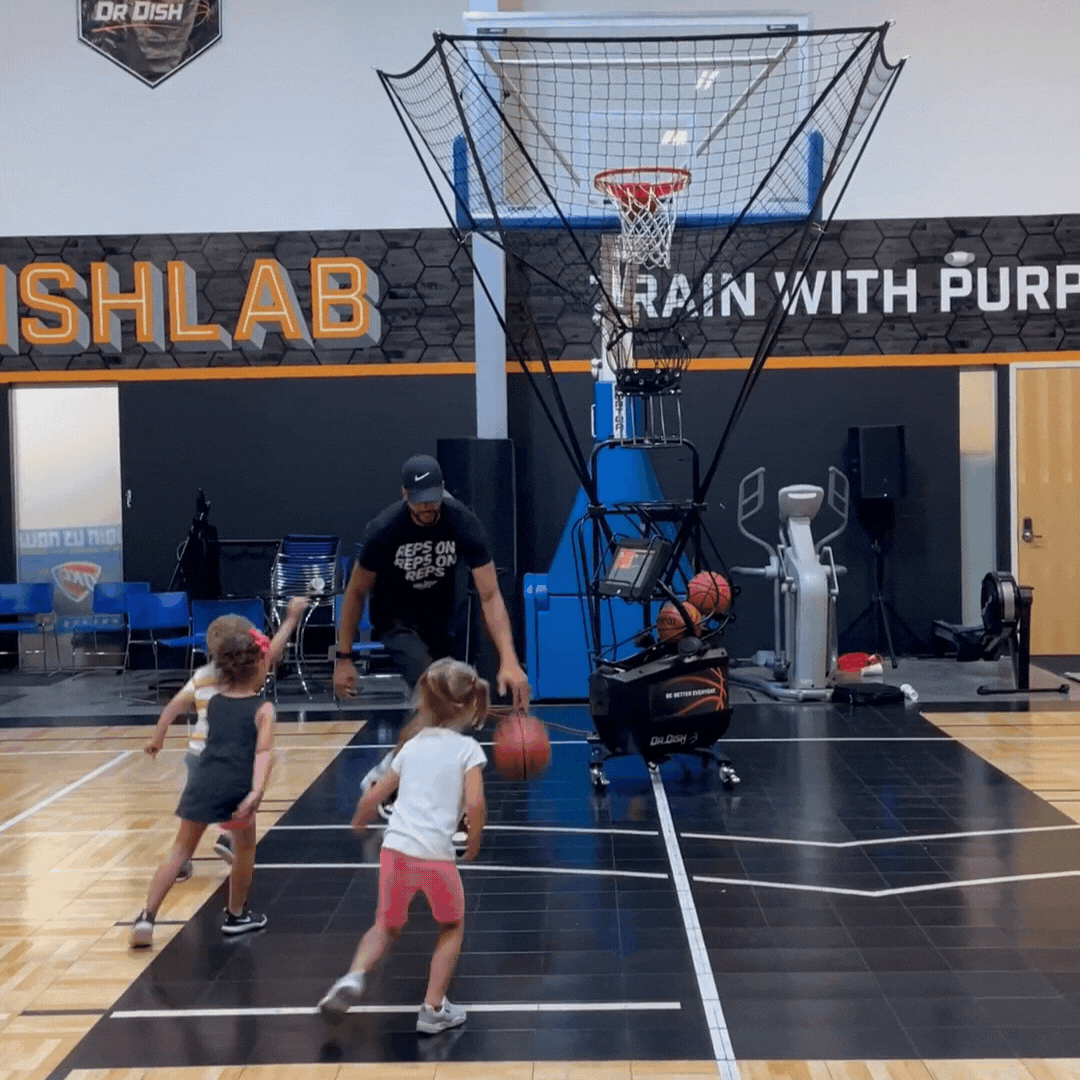 ---
Multiplayer Feature now available on the Dr. Dish Home
Not as much of a throwback, but we want to highlight one of our favorite features! Last summer we released Multiplayer Mode available on our Dr. Dish Home shooting machine! The feature allows up to 3 players to track and save their stats in the same workout 📈 We've heard countless stories of teammates, siblings, and friends competing all summer long to increase their shooting percentages and level up their games. Checkout the full YouTube video below!
---
Motivational Quotes For Basketball Teams
For the last piece of our Throwback Series we wanted to give you some motivation to keep striving and believe in yourself! This throwback blog is packed with great motivational quotes from basketball legends like Lebron James, Kareem Abdul-Jabbar, and Jerry West. We will give you a sneak preview, but checkout the full blog here!
"You can't get much done in life if you only work on the days when you feel good." -Jerry West
---
We here at Dr. Dish want to say thank you again for the last 20 years!
Check out our YouTube channel for great free basketball training content from some of the top players, coaches, and trainers in the game!
---