20th Anniversary Throwback Series: Motivation and Mindset
by Adam Kaul, on Jun 15, 2023 8:00:00 AM
In case you missed it, we here at Dr. Dish are celebrating our 20th anniversary. We've decided to highlight some of our past content and release them in a Throwback Series. The last two weeks we've brought back Individual and Team Drills, but this week we're bringing you Motivation and Mindset tips for on and off the court! The late basketball legend Bill Russell once said "Concentration and mental toughness are the margins of victory" and at Dr. Dish we not only want to bring you physical basketball training, but also mental!
Enjoy some Dr. Dish classics with partners and basketball professionals, giving their input and knowledge on how to improve on the mental side of Basketball. With videos, tips, blogs and more!
---
Be Better Everyday
Starting off with one of the mantras here at Dr. Dish, Be Better Everyday is a phrase to live by. Challenging yourself to take on the day and strive to become a better player or person than yesterday. It extends beyond the products and equipment that we sell. Be Better Everyday is about building step by step to achieve goals and consistently putting in the work day in and day out. For more on this checkout a Dr. Dish blog post from over 5 years ago. Also checkout the video below for a video covering what the Be Better Everyday message means!
---
Shooting Meditation with Jake Rauchbach of MindRight Pro
At Dr. Dish Basketball we're committed to building better complete players and not just better shooters. We understand that the mental part of the game is a huge part that unlocks the best in many athletes. In this throwback Jake Rauchbach founder of MindRight Pro and basketball coach, takes you through visualizing basketball success in a shooting meditation exercise. Jake has consulted for NBA, Olympic, College, European Professional and All-American teams and players. Through training the mind, MindRight Pro® has helped some of the best players on the planet unlock massive statistical improvement. Checkout the meditation exercise in the video below!
---
Pat Freeman advice blogs
Pat Freeman, a partner and founder of Midwest Basketball Training wrote a series of blogs in 2017/2018 with great tips and advice for players. His experience in the basketball world and knowledge of the game can help all players with skills on and off the court. The first blog we are featuring in this throwback from Pat Freeman is how to become a great teammate, breaking down the importance of being a great teammate and how it affects on/off the court performance. He gives examples of NBA and WNBA players who exhibit the qualities mentioned. In the second blog featured is common mistakes made by high school basketball players throughout the recruiting process. Pat has over 10 years of experience going through recruiting process with players from the Division 1, 2, and 3 levels. Going over where players can go wrong and giving tips how to avoid these mistakes. To checkout both full blogs click the links below.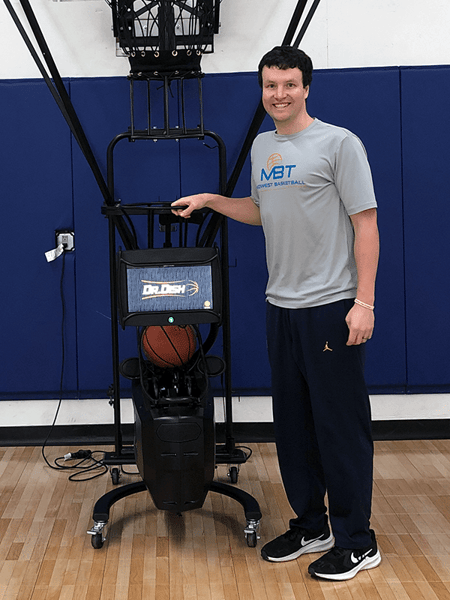 ---
Mike Lee Series
We were very fortunate to have our friend and basketball trainer, Mike Lee, Founder of Thrive3, join us in the Dish Lab to discuss how practicing mindfulness can translate to the game of basketball. In this 6 part series, Mike dives into a handful of practices and exercises designed to give players, coaches, and programs a competitive edge as they embark on a long basketball season. Checkout the full Youtube playlist here, as well the first part of the series down below!
---