3 Ways to Prep for Basketball Tryouts
by Adam Kaul, on Oct 12, 2022 10:20:07 AM
With basketball tryouts just around the corner, most hoopers are starting to train for their shot at making the team. Here are 3 great tips on how to prepare for your tryouts.
---
1. Conditioning
I know conditioning might be a player's least favorite part of practice and training, but showing up to tryouts in shape is essential. Coaches are looking for a hardworking player who gives their all on the court. Mixing in sprints, long distance, or any cardio before tryouts will allow players to show off the rest of their skills easier and show to coaches their ready for the season. Being overly tired after running in tryouts can lead to players losing key fundamentals.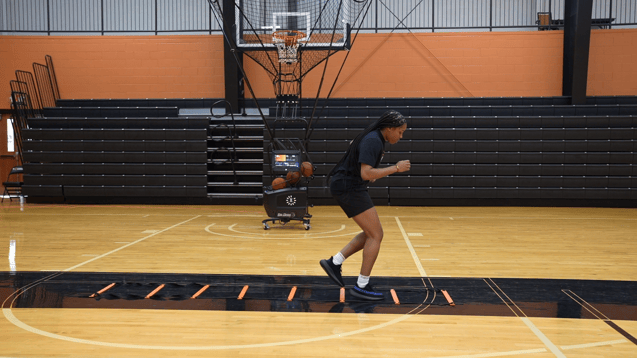 2. Basic Fundamentals drills
Many drills in tryouts work on dribbling, defense, and overall fundamental basketball skills. So tightening up your handles or training your footwork is key to show you deserve a roster spot. It's common for players to be nervous during tryouts, simulating basic drills can help players be reassured they've got their fundamentals on lock.

3. 1-on-1 Play
A crucial part of tryouts is showing off your basketball skills in a team setting. Often during tryouts coming after basic fundamental drills are 3v3 or 5v5 scrimmages. Playing pickup at a gym before tryouts can help players get their head in game mode and strengthen their team basketball skills. Giving full effort, hustling, and communicating in tryouts will allow coaches to see you as a team player.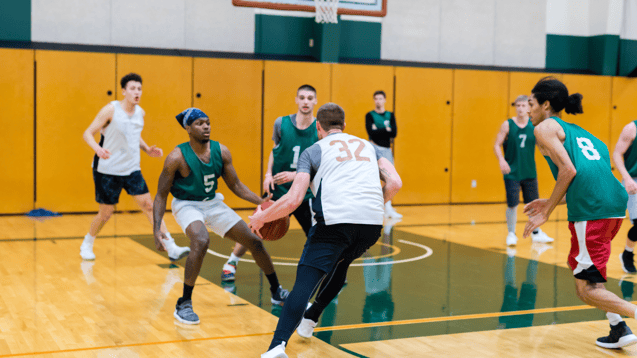 Overall just picking up a basketball and shooting can make all the difference in the world to prepare for tryouts. Gaining confidence before the big day/days helps hoopers go into tryouts with less nerves and will prove yourself to the coaches.
---
Looking for more resources to help develop the champion within you this season?! Check out our FREE Championship Guide and access exclusive interviews from championship coaches at every level.