4 Basketball Stats Every Player Should Track
by Jeremy Rushing, on Jun 29, 2022 10:00:00 AM
A key component to maximizing your game is keeping track of your progress! Luckily, Dr. Dish's Player App and Training Management System (TMS) make that easy with our state-of-the-art stat tracking hub and global leaderboards!
So, what are the most important stats to keep track of? Sure, points and rebounds are important, but when you peel back the onion you'll see that individual and team success comes down to a few determining factors.
---
1.) Shooting Improvement

The impulse when measuring success in shooting is to strictly go by overall shooting percentage. While that's not completely off-base, it doesn't give the whole picture.

Like a lot of things in life, success in shooting can be relative. So tracking your percentage over time is really the best way to determine whether or not you're on the right track with your jump shot.

What's your percentage now compared to, say, two months ago? If it's stagnant or even below where you were prior, you know you need to get some more shots up than you currently are. If it's growing, then you know you're putting in the work and just have to keep it up to get to your goal.
With our Training Management System and Player App, you can see your shooting strengths and weaknesses, whether it's the left wing, three-pointers, free-throws, etc., to determine where you need to focus your training to become the best possible all-around shooter.


2.) Plus-Minus

The ultimate "how you directly impact your team's performance" metric. Plus-Minus calculates how much the score of the game changes while you're on the floor.

Did your team get outscored by five points? Then you're a -5. Were you up by five when you checked in and up by 12 when you went to the bench? You're a +7. This goes beyond scoring and shows the overall impact you have on the floor.
3.) Free-Throw Percentage

Free throws can make or break games.

Oftentimes, performance at the charity stripe comes down to consistent form and mental toughness. If you can simplify your stroke and block out distractions, you can be a great free-throw shooter despite what your overall field-goal percentage says.

Even a 5% difference in free-throw percentage can be the difference between winning and losing multiple games, so get out there and work on your free-throws!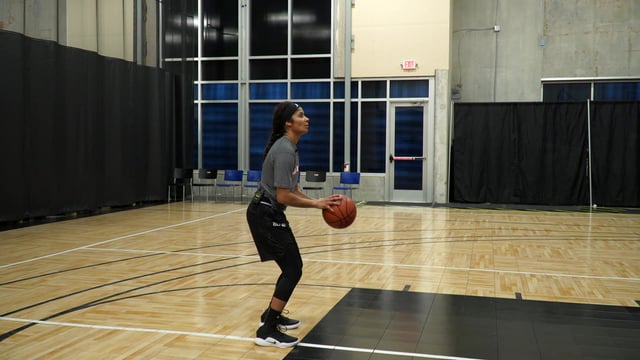 4.) Assist-to-Turnover Ratio

Almost just as important as taking advantage of your own opportunities on the court is limiting your opponents'. Assist-to-Turnover ratio calculates how well you take care of the basketball as well as how you distribute it among your teammates.

Limiting turnovers and moving the basketball are two vital elements of the game.
---
Want to track your stats efficiently and easily with your very own Dr. Dish machine? Learn more here.