Basketball Coaching: 4 Ways to Support Your Athletes this Season
by Kendra Franck, on Dec 4, 2022 1:30:00 PM
Every basketball season, coaches set goals for their team. Whether it's to win a state championship, conference title, or win against a rival, teams are striving to accomplish them. In order to be successful, coaches need to foster a positive team environment and support their athletes throughout the long season. Check out the top 4 ways coaches can support and set their athletes up for success this season!
1. Good communication
The basketball season can be long and requires a lot of attention and effort from both coaching staff and players. Establishing good communication from the beginning of the season is key! Make sure your players understand your practice and game expectations, outline all of their team obligations early, be clear and concise, honest, and open to listening to your players. All of these aspects will set your players up for success!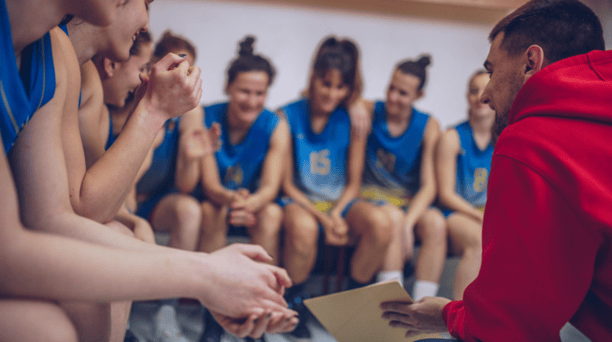 2. feedback
Feedback to players multiple times throughout the season is crucial to player development. It's important to be honest with feedback while remaining positive. It's easier for players to receive positive feedback over negative feedback where they may focus on the tone vs the message.
When giving feedback it's also important to recognize that each of your players respond to different coaching styles. Some players can handle being yelled at where others shut down. Delivering feedback in the ways players prefer to be coached will give the best chance of your players' improvement.
3. routines and structure
Keeping a routine and structure to practice and games is a great way for teams to establish healthy habits. For example, if you lead practice with warming up/stretching it's more likely that your players will do that before games and in the offseason. Following a practice and gameday routine also helps player's get in the right mindset for key moments. For example, when players are all wearing the same gameday warmups it adds to the group dynamic and helps them prepare to win as a team. Create your routines early and do them often!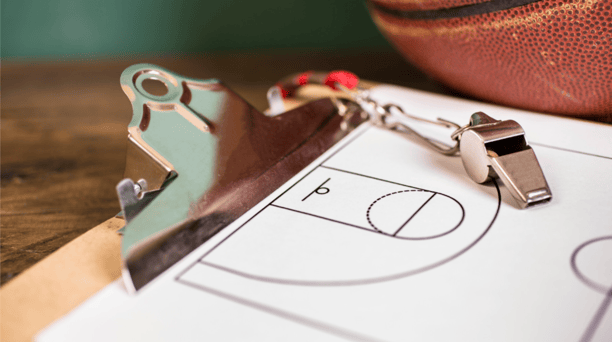 4. keep it fun
It's easy to get caught up in chasing a championship or rivalry win but it's important to remember why everyone started playing basketball in the first place! There are many points in the season that require grit, hard work, and focus but it's important to take time every now and then to keep the game of basketball fun. Players are juggling a lot with school, basketball, and other extracurriculars so it's a great way to build team comraderie and a mental break. It can be something simple like a game of knock-out or lightening before the team heads out for the night or a pre-game dinner at a teammates house. This is also an opportunity to empower your team captains to plan team events outside of practice for more bonding and fun!
---
There are many ways that coaches can support their athletes in season. Teams that have good communication, share feedback, create routines, and keep it fun will likely see success in some area of the game!