6 Tools to Build your Basketball Business
by Evelyn Knox, on Sep 29, 2022 3:13:35 PM
If you're wondering how to start a basketball facility business, we're here to help. After working with hundreds of the top basketball facilities across the country, we've seen a few common trends in businesses that set themselves apart from the competition.
One thing we've learned is the right tools are essential to not only get your business off the ground, but to keep it running smoothly over time. While there is no replacing hard work, these 6 tools can maximize your time and energy and help you build your basketball business faster than ever before.

Let's get started with the top 6 tools every basketball business needs.
---
1. Goalrilla Hoops
Our friends at Goalrilla make the highest quality basketball goals for every time of setting. From home gyms to facilities, their product lineup has something for everyone. Their wall-mounted basketball hoops are perfect for extra space in your facility. If you're tight on space, being creative with maximizing square footage is essential. Wall-mounted hoops can be the perfect solution. For wall-mounted hoops, Goalrilla has a variety of options starting at $349.95. Without hoops, you have no business, and Goalrilla is a great place to start.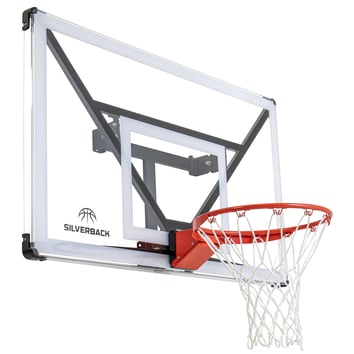 2. Versacourt Flooring
Another product that is essential to start your basketball business is flooring. Versacourt is the official playing surface of Dr. Dish Basketball with their mutual commitment to the highest quality of products designed to advance the game. Their Complete Indoor Tile is a durable, high-performance solution perfect for starting your basketball business. The design of Versacourt is long-lasting and requires little to no maintenance, lowering the long-term cost. With fully customizable options, there is something for every space.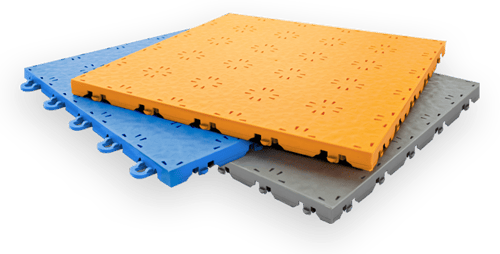 3. Quickbooks
The first two tools on this list are geared towards equipment for your customers. Tool number three is designed to make your life as a business owner easier. Quickbooks finance solutions help you track income and expenses, pay employees and contractors, and have on-demand reports of all of your key metrics. With plans starting as low as $15/month, all of your finances can be streamlined. A big mistake basketball business owners make is focusing too much on the sports side of the business, and not enough time on the operations side. Software tools like quickbooks will help you avoid this common pitfall.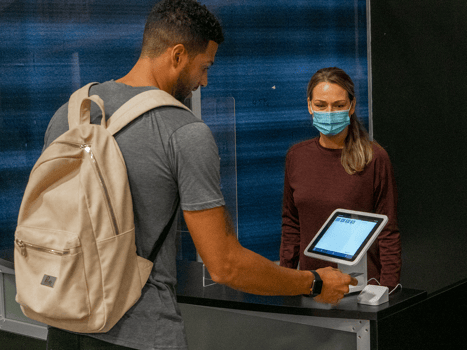 4. Squarespace
Gaining visibility digitally is a key aspect of succeeding in any business. Squarespace provides everything you need to sell online, as a website building tool. With hundreds of templates, you can build a website in hours instead of months. Simply choose a template, update the pre-made sections with your business information and images, and start your online presence. Their online templates allow for digital booking to schedule your clients, the ability to share information about you and your personal background, and detailed instructions on how to get started for potential clients. Starting at $16/month, there are website plans for every budget.
5. Social Media
Once you have your website set up, it's time to start driving traffic from prospective clients. There is no better way to do this initially than Social Media. Platforms like TikTok, Instagram, Facebook and Twitter can all be utilized for free. Focus on showing various pieces of content that highlight your business and your unique value proposition. Invite your family and friends, and other supporters to like your page to build your initial following. From there, test various content posts to see what resonates with your audience. Try popular hashtags like #BasketballTraining #SkillDevelopment to gain visibility in your local area. Once you have organic content down, you can explore paid ads on various platforms for additional visibility.
6. Dr. Dish FCLTY
Basketball Shooting Machines are an essential part of your facility toolkit. By giving players the ability to shoot up to 1,500 reps per hour, skill development can be streamlined. The Dr. Dish FCLTY machine is the first ever shooting machine designed specifically for facilities. With an 8-inch touchscreen, customized leaderboards for every machine, multiplayer stat tracking, and 200+ interactive drills and workouts on-demand, your Dr. Dish FCLTY machines can become an additional income stream for you and your business. Many facilities build their vision around "batting cages for basketball" where players can buy one-time sessions or monthly memberships to use the Dr. Dish. This creates an additional revenue stream for facility owners, allowing them to continue to expand their operations.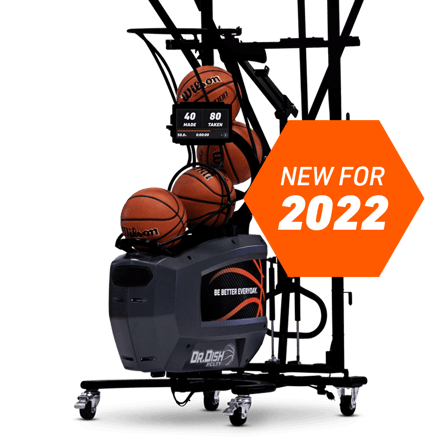 If you're looking to start a basketball business, We're here to help. To learn more about the Dr. Dish FCLTY including financing options, click below to request more information. Or, book a call with our Facility Consultant directly here.