7 Ways Basketball Coaches can Support their Players this Season
by Adam Kaul, on Nov 10, 2023 11:30:00 AM
The basketball season is finally here! The excitement for players, coaches, fans, etc. is off the charts to start the season. Different challenges and opportunities are ahead for the team, and it's a coaches job to guide the team through all these ups and downs. Coaches have the ultimate say for their team, and players who respect and listen to their coach are likely to produce more on basketball floor. Here are 7 ways basketball coaches can support their players this season and lead their team with beneficial teachings.
---
#1
Set clear goals and objectives
A great way to keep players engaged and focused during the season is setting goals for them. This could be a team goal or sitting down one on one and helping a player set their own goals. These objectives allow players to have specific benchmarks to chase and strive for. It also helps coaches and player evaluate their performances as the season goes on.
---
#2 Teach basketball fundamentals
Although as the skill levels increase and players want to make highlight reel plays, fundamentals will always be the most important part of basketball. It's the first thing players learn as their start their careers and will help them develop new skills along the way. A common thing for players to do as they reach higher levels is to not continue to develop the fundamentals, but make training more complex. A coach can push the basic skills to players early and often during the season to keep their skills crisp.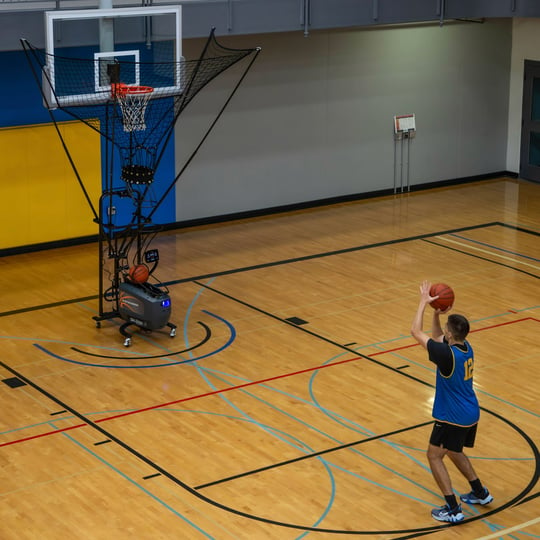 ---
#3 Promote mental toughness and resilience
An underrated and less developed side of basketball is mental toughness, knowing how to bounce back mentally from a tough loss or bad shooting night. But this varies from player to player and there teaching mental toughness/resilience isn't something as easy as drawing up a new play. Coaches are people players look up to and it's their job to give advice or strategies on how to become tougher mentally. Coaches feeding confidence to their team and encouraging them to keep their head up can make all the difference in the world.
---
#4 Encourage teamwork and camaraderie
Teams that play TOGETHER are the most successful. It's the coach who selects the members of a team and should consider how players play as a part of the team when crafting their roster. Something players are taught at an early age, teamwork is essential for a team to reach their full potential. Coaches can encourage this through things like team meals, using team drills in practice, trust exercises, etc. But making sure the players within the team feel they should put in all the work possible to ensure the team's success. Establishing a team culture that individuals on the team can buy into!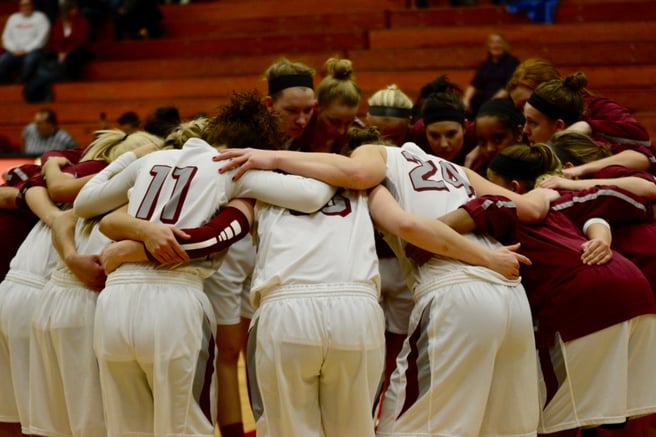 ---
#5 Celebrate successes, big or small
Basketball players and teams go through all kinds of ups and downs during the season. As a coach knowing when to celebrate successes is crucial for team morale. Players usually look up to their coaches and feed off their energy, by setting time aside to recognize the wins can give players that extra edge to strive for performances worth celebrating. It can big something big like 5 wins in a row or even something small like a players first 20 point game. These celebrates encourage more success and are a great team building exercise.
---
#6 Build confidence and self-belief
This goes along with a few of the points mentioned previously, but confidence is key in any sport and very important to distill in players minds. Use positive statements to a player who may be struggling or highlighting a player for making a great play. Players want to play for a coach who has confidence in them and coaches will play players they have confidence in. Helping players believe in themselves is not only beneficial for the team but the individual on and off the court.
---
#7 Be a mentor on and off the court
Coaches need to connect with their team and be someone players think highly of. Not only on the court or from a basketball perspective, but as well as off the court to become a mentor for the players on their team. Using the position of coach to show skills like leadership, respect,, listening, encouragement, and communication to your players. A coach is someone who inspires their team and provide the team with a positive environment on and off the court!
---
Want more like this? Checkout our basketball coaching page for blogs, information, and drills for this upcoming season!