8 Kobe Bryant Quotes to Inspire you to Be Better Every Day
by Kendra Franck, on Aug 22, 2022 2:15:00 PM
This week, basketball players, coaches, trainers, and fans around the world are celebrating the life and legacy of Kobe Bryant. He changed the game from the moment he stepped on the basketball court as the youngest player to ever start an NBA game to having a dominant 20-year career to inspiring everyone around him to be better every day.
Check out our top 8 Kobe Bryant quotes and use them as motivation as you create your own basketball legacy.
---
I'll do whatever it takes to win games, whether it's sitting on a bench waving a towel, handing a cup of water to a teammate, or hitting the game-winning shot."
Understanding your role on the team at various times is extremely important. Your teammates need your support on and off the bench. Carry that winning mentality/energy whether you're on the court or off it!
I have nothing in common with lazy people who blame others for their lack of success. Great things come from hard work and perseverance. No excuses.

"
It can be hard to push past excuses at times but when you do it open the door to opportunities for greatness. Stay focused on perfecting your craft, listening to feedback, watching game film, and holding yourself accountable.
Pain doesn't tell you when you ought to stop. pain is the little voice in your head that tries to hold you back because it knows if you continue you will change."
Great things rarely occur inside your comfort zone. Combat the negative thoughts and push yourself in training to take your game to the next level!
once we know what failure feels like, determination chases success."
It's important for coaches, parents, and players to view failures as opportunities for growth. Don't let failure drag you down and hold you back, instead let it serve as your motivation to get better. For all the amazing games and shots that Kobe hit there were other times he didn't. What's important is that he never let that deter him from shooting again or being great.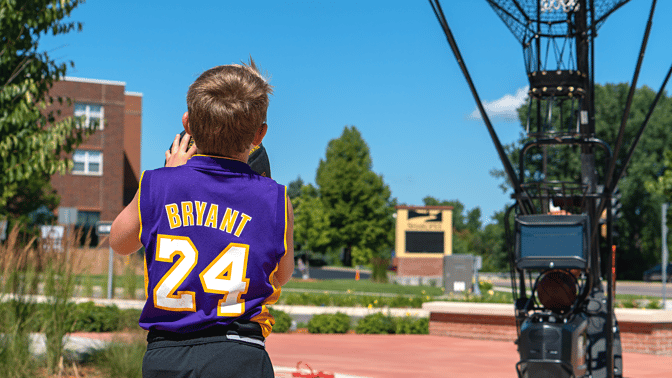 The most important thing is to try and inspire people so that they can be great at whatever they want to do."
As a coach, player, captain or parent it's important to support people's passions. Be sure to uplift and encourage teammates that are chasing dreams like playing pro, college, all while getting a degree in business, engineering, sports management, art, or biology. Be the leader that inspires others around you like Kobe, to be better in whatever area they choose.
Torches never get passed. You've got to earn that"
Seniority, time, and connections are all great ways to show your love for the game but ultimately your skillset, and leadership will determine the opportunities you get as a player!
You can't stop people from trying to limit your dreams, but you can stop it from becoming a reality. Your dreams are up to you. I encourage you to always be curious, always seek out things you love and always work hard once you find it."
In other words, don't let external factors get in the way of your dreams! Think back on all the goals you've accomplished, would you have if you let doubt get in the way?
You are responsible for how people remember you—or don't. So don't take it lightly."
Kobe has left a lasting impact on the game of basketball. He was a father, a 5x world champion, a husband, 18x NBA All-Star, 2x Olympic gold medalist, a coach, 2x Finals MVP, 4th NBA all-time scoring list and so much more. Chase your dreams and let your actions reflect the way you want to be remembered.