A Happy New Year From Our Founder and CEO, Doug Campbell
by Doug Campbell, on Dec 31, 2020 11:00:00 AM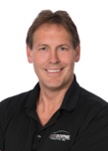 As 2020 finally comes to a close, I wanted to reach out and thank you for being a part of our Dr. Dish Family!
It's been an interesting and challenging year to say the least. While our environment may have changed, our commitment and focus to helping coaches and players reach their dreams has not.
I am continually amazed and humbled by our entire team here at Airborne. Their unrelenting drive to serve the game that we all love is demonstrated every day and is a thrill to be around. From product innovation, to customer success, to quality assurance & fulfillment, to marketing and business development, our team always puts our customers first and strives to exceed your expectations.
Ultimately, however, we're incredibly grateful and wouldn't get to do what we love without our Dr. Dish Fam. Your commitment to the game and your passion drives us every day.
As we look forward to a great 2021, we have a lot to be proud of in 2020 as we welcomed many new Dr. Dish customers and partners and continued to grow the game in many different ways.
Here are a few of my favorite highlights of the year (watch our inspiring recap here):
Officially partnering with FIBA, the world governing body for basketball.
Adding multiple NBA and WNBA All-Stars and pro players to our family including Luka Doncic, Jrue Holiday, Paul Millsap, Avery Bradley, Allie Quigley, and more.
Supporting and giving back to Special Olympics alongside our partner Debbie Antonelli and donating a portion of our holiday sales to the organization.
Continuing to expand our content and drill library while launching Virtual Camps, Programs, and working with some of the best basketball minds in the game including Hall of Famer Rick Pitino, NBA Shooting Coach John Townsend, and countless other top level coaches and trainers.
Providing our newly launched Dr. Dish Home solution for hundreds of players across the nation and launching our NEW and revolutionary Dr. Dish Rebel+ and All-Star+ shooting machine models that will hit the market in 2021.
Expanding our commitment to strength and conditioning with the revolutionary FlipSled Training Tool.
We wouldn't have the opportunity to do what we love without the incredible support of all of you, and we hope that we can be a part of your success for years to come.
Thanks again for being a part of the Dr. Dish Family and let's continue to "Be Better Everyday" in 2021.




Doug Campbell
Founder and CEO, Airborne Athletics & Dr. Dish Basketball