Basketball Coaches: 3 Ways to Stay Accountable in the Off-Season
by Nick Bartlett, on May 12, 2017 3:48:20 PM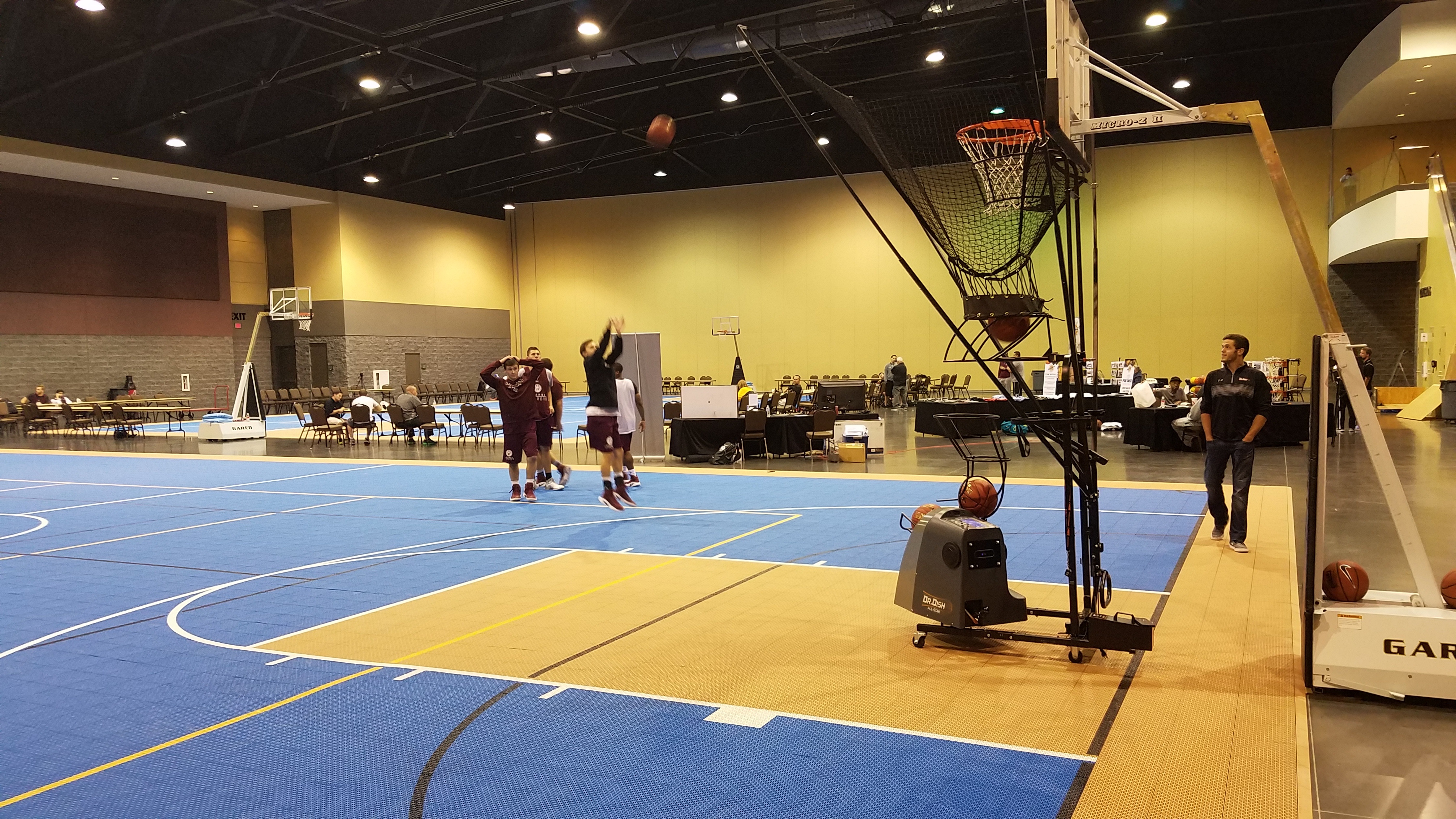 The season is over for the time being, but your role as coach goes on. After you've taken a much-deserved break to spend some time with friends and family, it's back to giving yourself – and your team – the careful attention that drives success and allows for growth. During the off-season, stay accountable by watching and analyzing game footage, attending special events like basketball clinics and academies, and keeping in contact with your players as they look to the upcoming season.
And at Dr. Dish Basketball, we're here to help! With our revolutionary Skill Builder platform, it's easier than ever to keep yourself AND your players accountable. Learn more by clicking here.
Make sure you capitalize on these 3 keys in the off-season and stay accountable.
1. Watch and Reflect on Game Footage
Now that the season is over, you have a bundle of footage on which to reflect. Watching footage was essential to prepare for your team's next match-up and to keep your players' recognition skills sharp. During the off-season, footage is still valuable, as you look for strengths and weaknesses in your team's gameplay and learn from how the opposition managed your team's strategies. Asking what worked for your team and what worked for their opponents helps you recognize problems and capitalize on past mistakes going forward.
This also allows you to carefully plan your off-season training regiment for all players and determine individual strengths and weaknesses. As you know, basketball training isn't "one size fits all." It's essential that each player in your program trains to their unique skill set to maximize their role on the team for the next season.
With Dr. Dish Skill Builder, you're able to personally assign complete workouts incorporating shooting, ball handling, conditioning, ect., and customize them to each player or position on the team! After their workouts, you can No other machine on the market has this capability.
Of course, reviewing videos isn't just for you. When your team prepares for upcoming match-ups once the season starts, you'll have more expertise to offer them in terms of what to look for in the footage, and how to interpret it. Were there holes in your defense? Even if your particular opponent didn't exploit the weaknesses, what could this mean for match-ups going forward? Reviewing keeps you accountable to the game and the strategy that comes with it, and establishes a critical component of game preparation for the upcoming season.
2. Attend Events for Coaches and Basketball Mentors
From basketball coaching clinics/conventions, to basketball camps where you can motivate young basketball enthusiasts, to academies where players train in preparation of delving back into the game, there are numerous chances to learn and inspire during the off-season. Such events give coaches an opportunity to connect and share advice and knowledge. Many events, such as basketball training camps, also offer the opportunity to work with athletes who are hoping to make it to the level you and the players you coach are at now.
Taking the time to connect with basketball enthusiasts and other coaches offers a mixture of networking and mentoring: using your experience with the sport to give back. While there's a tremendous sense of generosity in sharing the love of the sport, you also benefit personally from keeping your mind on the game and learning from various unique perspectives. Attending conventions, camps, and other basketball events keeps you accountable to the community and other basketball enthusiasts, while providing an outlet for the strategy you're always developing.
Is there a specific event that you're looking at attending this off-season? Let us know in the comments! We'll be happy to have a Dr. Dish representative meet you at the event if possible so you can see a Dr. Dish machine in action!
3. Keep in Touch with the Team
Basketball seasons may not be year-long, but the commitment to the game is ongoing. You can bet that your players won't stop thinking about basketball just because it's the off-season. Take the time to let your players know you're accountable to them, that you care about their progress and that you still want to offer guidance even during the off-season. While it's only fair to give your players a break right after the season ends, it's also important to keep up a correspondence, and to encourage your players to do the same with their teammates.
Your players should have a solid assessment of their goals and the methods to get there, but you can always offer advice and encourage them along the way. Talk to them about their off-season practicing, which skills need improving, and which skills they feel are developing nicely. Be aware that shooting in particular is a critical skill to develop during the off-season, when players have the time to practice technique and pinpoint their accuracy solo, and aren't occupied with team drills as well. Being accountable to your players lets them know you're still there for guidance, and fosters a team culture that extends to how they treat one another.
Keeping in touch and holding your players accountable in the off-season is one of the toughest challenges coaches at all levels face. Once again, that's where Dr. Dish Skill Builder is a complete game-changer (pun intended). The Dish doesn't lie, and through our Training Management System, you can tell exactly what workouts your players have done and how they performed.
The off-season signals an end to games, but not an end to the basketball state of mind. While taking a break and unwinding is good for you and your players, involvement with the game and with those who play it should continue after the season ends. By reviewing footage, attending basketball events where you can meet players and other coaches, and by keeping a correspondence with your team, you can stay accountable during the off-season. Best of luck!
---
More coaches are switching to Dr. Dish every day! See why it was an easy decision for BYU Basketball.