Basketball Coaching Clinics: Coaching U 2016 Recap
by Kyle Whyte, on Jul 15, 2016 3:29:05 PM
---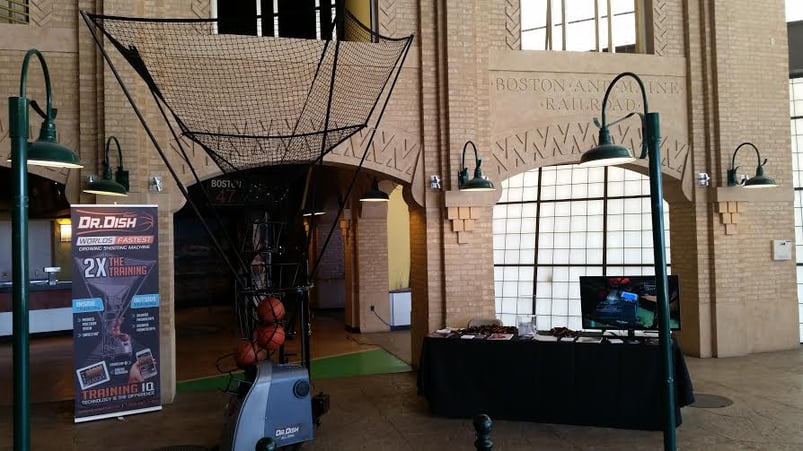 We at Dr. Dish Basketball are thrilled to be partnered with Coaching U and it was and honor to be a part of Coaching U Live 2016 in Las Vegas and Orlando.
It was a completely different experience from most basketball coaching clinics that we have been to with a lineup of presenters consisting of all NBA and College coaches. Each Las Vegas and Orlando session was a 2-day event absolutely PACKED with great information on the game of basketball that would be hard to find anywhere else.
When were the events and who attended?
The Orlando Clinic was held on June 29th and 30th at University of Central Florida in Orlando. The Las Vegas Clinic was held on July 11th and 12th at Impact Basketball Sports Facility just south of the main Vegas strip.
Both were focused towards all basketball coaches, but especially towards those who aspire to coach at the collegiate or NBA level. There were coaches from all levels and countries across the world there to listen to the great lineup of speakers they had.
Who spoke at the events?
The list of speakers was truly amazing. With the NBA summer league going on in Las Vegas & Orlando at the same time, Coaching U was able to get many NBA level coaches to come over and speak at the events. The insight and experience of these coaches was well worth the trip to these basketball coaching clinics along with the networking opportunities.
Stan Van Gundy - Q&A session

Brendan Suhr – LSU Tigers – What it takes to coach at the next level

Becky Hammon – San Antonio Spurs - San Antonio Spurs Basketball

Kevin Eastman – Boston Celtics and LA Clippers – DNA of a Champion

Mike D'Antoni – Innovative NBA Offense, 7 Seconds or Less

Rick Carlisle – Dallas Mavericks – NBA Coaching Today

Larry Shyatt – Dallas Mavericks – Man-to-Man Defense

Joe Abunassar – Impact Basketball – Staying on the Cutting Edge of Player Development
Why were they so valuable?
In one sentence… The speaker lineup listed above. All of them have so much experience coaching at the higher levels of basketball. If you want to be able to get your players or yourself as a coach to the next level, you need to go to clinics like Coaching U Live to hear from the people that are already successfully doing it.
Also, as with all events like this, the networking opportunities are extremely valuable. Where else can you have the chance to learn from some of the brightest minds in the game and then be able to connect with them face-to-face? Events like these can do wonders for your coaching career!
Favorite Quotes from Kevin Eastman
We were lucky enough to be able to listen to Kevin Eastman's full presentation in both Orlando and Las Vegas. Here were some of our main takeaways:
-Keep the main thing the main thing and focus on it every day you come in to work.
-The formula is better + better + better (ect…) to become the best you can be. Ray Allen, Paul Pierce, and Kevin Garnet didn't talk about being the best. They'd say I need to get better, constantly.
-You're not training to be the best in the world, you're training to be the best in the world on your worst day.
-Each new season has to be about the players you have, not the ones you've lost.
-Teams of entitlement never win titles.
-He who angers you owns you.
"Nothing of greatness has ever been achieved in a vacuum. You have to build relationships.". -Doc Rivers
---
Check out our experience at the 2016 Team Sports Expo below!