Basketball Coaching Clinics: 2016 Head Coach Training Center Recap
by Nick Bartlett, on Jun 3, 2016 1:50:41 PM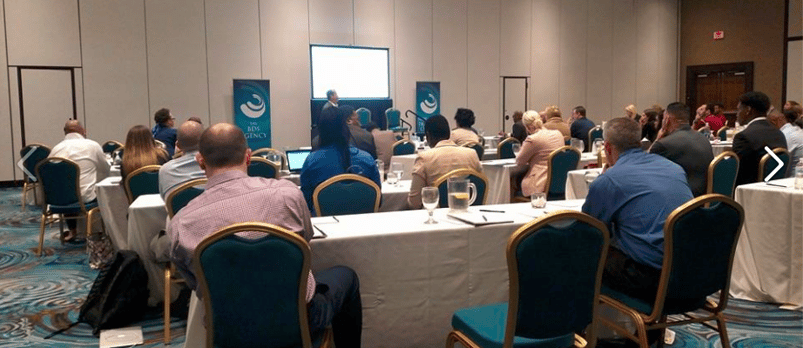 It was an absolute pleasure for us at Dr. Dish Basketball to sponsor the Head Coach Training Center event put on by The BDS Agency in Wilkes-Barre, PA.
At Dr. Dish, we are always trying to provide coaches with resources beyond just our shooting machines. So it was an honor to be able to support such a great event aimed towards professional development in the basketball coaching industry.
When was the event and who attended?
The event ran from May 22 to May 24, 2016 and was focused around helping those who aspire to become head coaches or head coaches at a higher level, while also teaching strategies to be successful when finally obtaining one of these coveted positions. There were a number of head coaches, assistant coaches, high school coaches, student managers, administrators, and more who attended.
Who spoke at the event?
The list of speakers was incredible! The presenters were primarily current College Head Coaches or Athletic Directors with an extreme amount of knowledge and stories to help guide the attendees. It was very interesting and valuable for the attendees to learn from coaches who had previously been in their shoes as well as athletic directors who ultimately could hire them one day.
Why was it so valuable?
The information, stories, and coaching tips alone were well worth the price of admission. However, as with many of these types of events, much of the value is found in the networking opportunities. While technology has expanded networking opportunities, there will never be a replacement for face-to-face interaction.
The Head Coaching Training Center kicked things off the right way by hosting a social on Sunday night. This allowed attendees to connect directly with each other as well as with speakers to gain more valuable insight.
Favorite Quotes from #HCTC16
"You can't make excuses. You have to make the best of the opportunities given to you." - Coach Jada Pierce, Niagra University
"Don't chase the money, chase the dream." - Marc Mitchell, Fairleigh Dickinson University
"Every job I've had was my dream job." - Tony Bozzella, Seton Hall University
"It's not always what you say, but how you say it - sell your confidence." - Aaron Roussell, Bucknell University
"Do the best job you can in your current position and opportunities will present themselves." - Caroline McCombs, Stony Brook University
"You're only as good as the people you surround yourself with." -Jose Fernandez, University of South Florida
"Have a clear vision. Make tangible goals. Write everything down." - Quentin Hillsman, Syracuse University
"Always keep learning. Always keep reading." -Linda Cimino, Binghamton University
---
For anyone who aspires to advance in their coaching career, this event is a MUST attend. If you're looking for ways to accelerate your development as a coach, the Head Coach Training Center is a perfect way to stand out and show that you're truly committed to improving.
We'd like to give a big thank you to Brian Stanchak for allowing Dr. Dish Basketball to be a part of the event!