Basketball Coaching Clinics: 2016 Team Sports Expo Recap
by Nick Bonko, on Jul 8, 2016 4:22:13 PM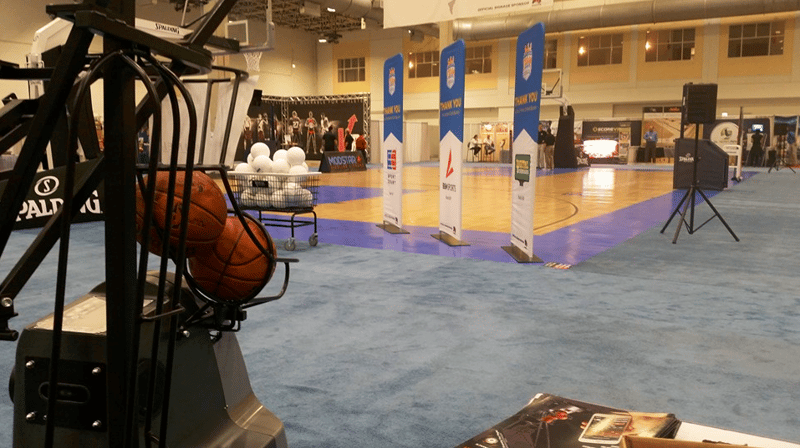 We were honored to be a featured vendor at this year's Team Sports Conference and Expo. We not only were given the opportunity to speak with coaches from around the country, but we had the pleasure to also raffle off a Dr. Dish All-Star machine to a lucky school in the Chicago area!
When was the Event and Who Attended?
The Team Sports Conference and Expo had it's inaugural year in 2016 and ran from June 27th through the 29th. This year located at Chicago Illinois world famous Navy Pier. The clinic was an "all sports" event, meaning the coaches who attended varied from basketball, baseball, football, volleyball etc. There were also administrative leaders like Athletic Directors, principals and booster club members in attendance. While we at Dr. Dish Basketball are typically present at basketball coaching clinics, this was a treat to experience a 360 degree view of an all sports clinic like this.
Who Spoke at The Event
The wide range and diverse list of speakers was the reason why so many different people attended the event. One of my favorite speakers included Ahmed Green, who dove into the importance of not only coaching your players on the field, but also emphasizing the importance of working with young athletes to have a foundation built on having good character and work ethic.
The list of basketball oriented speakers was pretty impressive. Bill Foran, the Miami Heat's Strength and Conditioning Coach, discussed the importance of not only creating dynamic workout routines but also making sure that athletes nutrition is in line with their workouts.
Other speakers included…
- Pat Miller of UW-Whitewater, who dissected his version of the swing offense
- Terry Battenberg, who dove through dozens of post player drills
- Marty Gaughn, who put clinician players through an intense hour on different transitional offensive schemes & drills
Why Was This Event So Valuable
Because of how dynamic the speakers were, coaches were able to listen and ask questions with some of the best in the industry. Not every day do you get to hear from Ahmed Green, learn different offensive schemes from top coaches, and an hour or so later listen to good strategies on how to deal with tough parents.
We had a blast at Dr. Dish Basketball and are already looking forward to the Team Sports Expo in 2017!
---
Check out our experience at the 2016 Head Coach Training Center below!