Basketball Drills: Ball Screen Offensive Drill with Coach Tony Miller
by Tony Miller, on Apr 17, 2023 6:51:49 AM
In this Dr. Dish drill of the week, Coach Tony Miller demonstrates a great offensive drill for players to work on ball screen action. Check out the full breakdown in the video below!
---
Because ball screen offense is such a big part of the modern game, I like to incorporate ball screen scenarios into my small group workouts. Instead of on-air reps, add a defender to move the drill closer to a game-like scenario.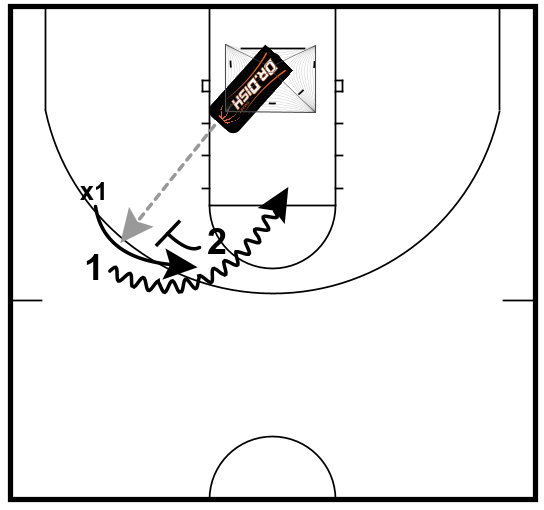 Ball Screen Drill
Offense starts on the wing with a screener on the elbow
Defense starts a step beside the offensive player on the wing
On the Dish's pass out to the wing, the screener moves towards the wing to set the screen
The ballhandler uses the screen to get into the lane while the defender chases over the top of the screen to put pressure on the ballhandler
Finish with a jumper or a floater in the lane.

---

Want more from Coach Tony Miller? Check out his podcast, A Quick Timeout as well as his twitter/social media account @tonywmiller. We're so grateful to have him on our Dr. Dish team!

Check out his other

Dr. Dish Basketball Drills here.