Basketball Drills: Chicago Action with Coach Tony Miller
by Tony Miller, on Jun 30, 2021 2:47:57 PM
In this Dr. Dish Drill of the week, Coach Tony Miller demonstrates a great team drill called Chicago focused on pin down screens and dribble handoffs to create space for an open drive or shot. Check out the full breakdown below!
---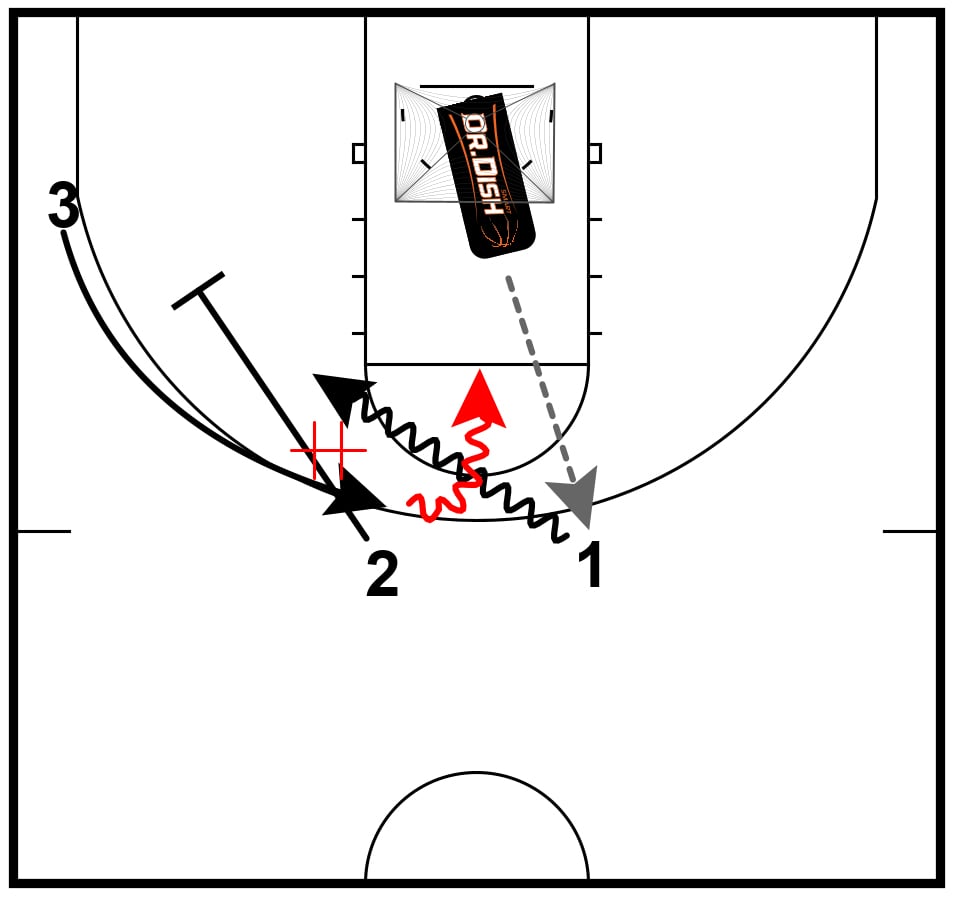 If you watch any of this year's NCAA tournament, you may have noticed teams using a pin down screen immediately followed by a dribble handoff to get a teammate open for either a drive or a shot. Commonly referred to as "Chicago," this action is a great way to create separation between an offensive player and his defender.

Chicago
In this drill, Player 1 and Player 2 start in positions close to the "slots" on the perimeter.
On the pass out to Player 1, Player 2 starts to run to set a pin down screen for Player 3.
Player one follows Player 2 and hands the ball off to Player 3.
Player 3 can shoot, take a one-dribble pull-up, or drive for a floater in the paint.
After the shot, each player rotates up one additional spot on the floor for the next rep.

---

Want more from Coach Tony Miller? Check out his podcast,

A Quick Timeout

as well as his twitter/social media account

@tonywmiller

. We're so grateful to have him on our Dr. Dish team!

Check out his other

Dr. Dish Basketball Drills here

.