Basketball Drills: Contested Closeout Shooting with Coach Tony Miller
by Tony Miller, on Dec 1, 2022 10:00:00 AM
In this Dr. Dish drill of the week, Coach Tony Miller shares a great partner drill to simulate the defense closing out on the shooter. Watch the full breakdown in the video below!
---
Contested Closeout shooting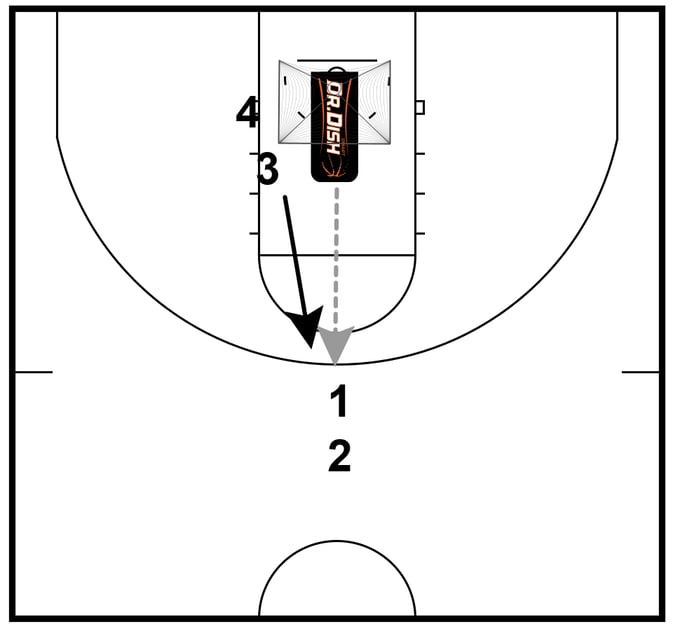 Instead of using just on-air shooting drills with our players in small group workouts, I like to add in a defender to simulate a little game-like pressure. This contested shooting drill simulates a long closeout a defender might give on a rotation or after a skip pass by the offense.
The defender stands beside the Dr. Dish while the shooter stands behind the 3P line (anywhere on the court).
On the Dish's pass out to the shooter, the defender starts to move towards the shooter.
O

n the catch, the shooter must first complete some sort of crossover or between-the-legs dribble before shooting.

---
Want more from Coach Tony Miller? Check out his podcast, A Quick Timeout as well as his twitter/social media account @tonywmiller. We're so grateful to have him on our Dr. Dish team!
Check out his other
Dr. Dish Basketball Drills here.