Basketball Drills: Natural Pitch Shooting Drill With Coach Tony Miller
by Tony Miller, on Jun 24, 2020 7:21:30 AM
In Coach Tony Miller's 5th Dr. Dish Drill of the week, he breaks down a great "natural pitch" shooting drill. Check out the full breakdown below!
---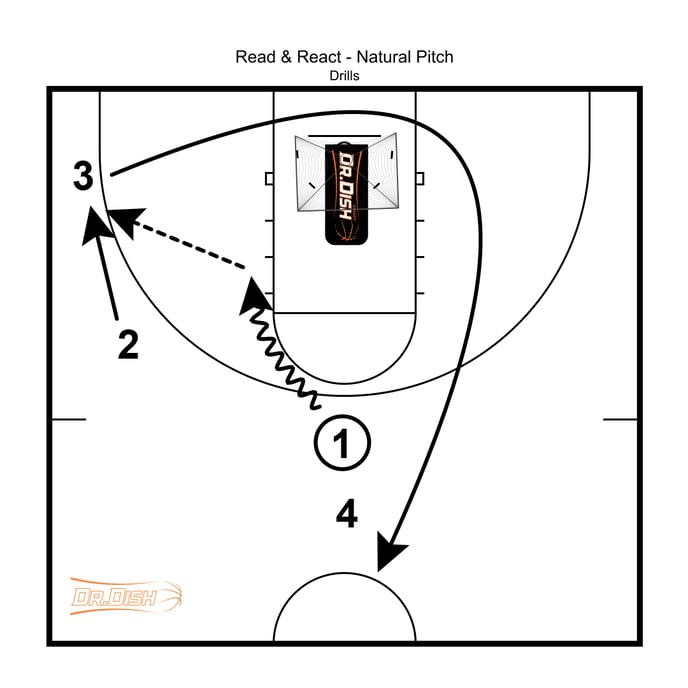 ---
For those of you who run the Read and React offense with your team, over the next several weeks, I'll be sharing some R&R drills you can use with your Dr. Dish shooting machines.
This week's drill focuses on the natural pitch movement – drive, draw, dish!
Player 1 receives the pass at the top of the key then drives hard towards the elbow. Player 2 drifts to the corner as Player 3 cuts baseline (Player 3 will continue to run back to the top of the key to be next in line).
Player 1 passes to Player 2 on the natural pitch. Player 2 shoots.
For the next rep, Player 2 stays in the corner. Player 1 moves out to the wing, Player 4 receives a pass from the Dish.
---
Want more from Coach Tony Miller? Check out his podcast, A Quick Timeout as well as his twitter/social media account @tonywmiller. We are proud to have him on our Dr. Dish team!
Check out his other Dr. Dish drills here.