Basketball Drills: Post Play Options with Coach Tony Miller
by Tony Miller, on Jan 13, 2023 11:45:00 AM
Something that's great about the Dr. Dish Shooting Machine is the flexibility to use the device as more than just a shot rebounder. Even post players can benefit from the passing capabilities of the Dish. Coach Tony Miller demonstrates a great drill to work on finishing in the paint. Checkout the full drill breakdown in the video below.
---
---
Post Play options with Coach Tony Miller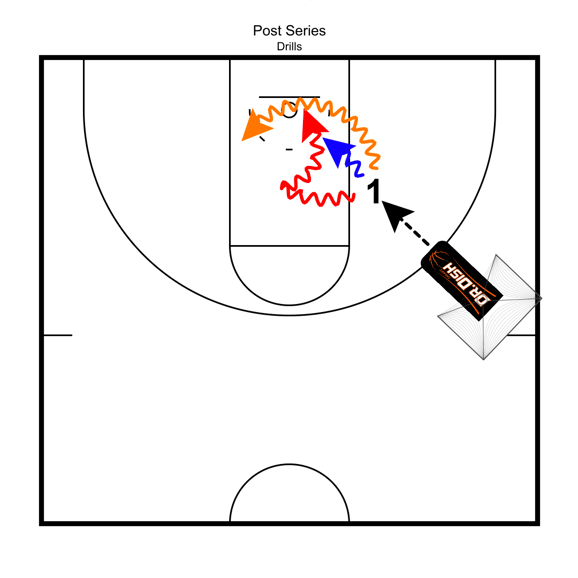 For this drill, place the Dr. Dish on the wing, behind the three-point line. Begin with the player on the block, facing the Dish. The player will receive three passes:
Orange: Catch, reverse pivot, rip through, finish with a reverse layup
Red: Catch, front pivot, middle drive, spin, finish
Blue: Catch, back down, finish at the rim
To improve your effectiveness around the basket, move the Dish to any of the 5 perimeter spots (corners, wings, top) and get creative with post moves and finishing moves."
---
Want more from Coach Tony Miller? Check out his podcast, A Quick Timeout as well as his twitter/social media account @tonywmiller. We're so grateful to have him on our Dr. Dish team! Check out his other Dr. Dish Basketball Drills here.
---