Basketball Drills: Shooting Off Screens with Coach Tony Miller
by Tony Miller, on Jun 3, 2020 7:43:15 AM
In Coach Tony Miller's 2nd Dr. Dish Drill of the week, he showcases a great "Shooting off Screens" progression.
This is a great way to use the Dr. Dish especially if you have a coach, parent, or teammate that can receive passes from the Dish and deliver them to players coming off of the different screens.
---
Reggie Miller, Ray Allen, JJ Redick – three players known for being great at moving off-the-ball to create open shots for themselves. Simulate those types of off-the-ball movements in this Dr. Dish shooting machine drill.
Begin the player(s) on the block, below where the typical screen is set. On the pass out to the coach, the player will begin their movement. Essentially, players will simulate coming off various types of screens:
Orange: shooting off a straight cut
Red: shooting after a curl
Blue: shooting off a flare cut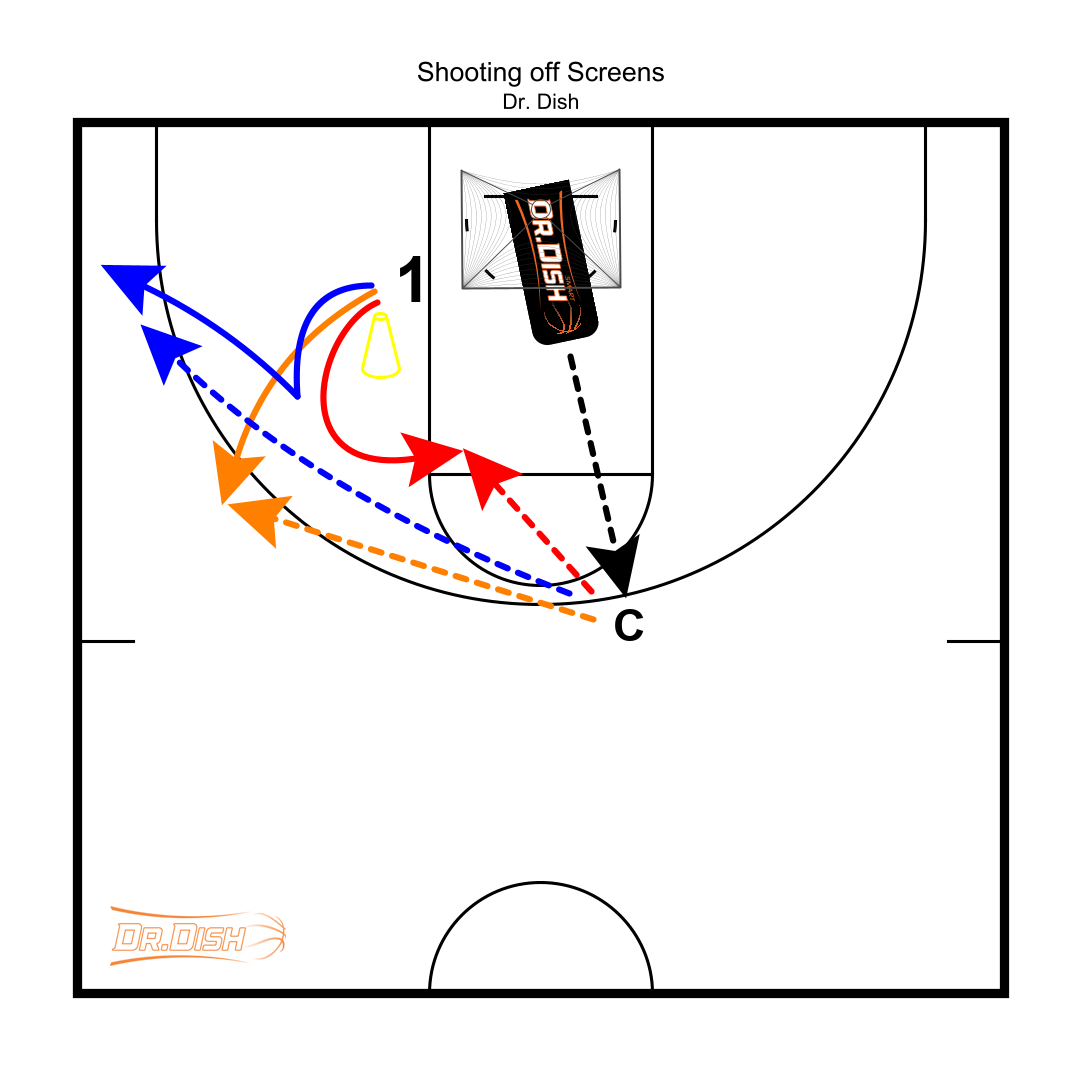 Depending on the # of players and skill level, we recommend setting the pass tempo at Tempo 3-6. And make sure to work both sides of the floor and really focus on getting the footwork down to maximize the effectiveness of the drills to allow them to carry over to game situations.
Of course this drill can be executed without Dr. Dish, but won't be as efficient. Also, the Dish is able to track complete stats and analytics within each drill. We recommend setting a shots made goal to hit before moving on to the next drill.
---
Coach Miller has been very active in the basketball coaching community through his great podcast, A Quick Timeout, as well as through his social media/Twitter account @tonywmiller and we're very excited to have him on board with us at Dr. Dish.
Check out his 1st Dr. Dish drill here.