Basketball Drills: Skip Back & Kick Back Shooting with Coach Tony Miller
by Tony Miller, on Feb 9, 2022 4:30:00 PM
In this Dr. Dish Drill of the Week, Coach Tony Miller breaks down a simple spacing technique to help create long closeouts for the defense, which will generate open shots for your team. Check out the full breakdown in the video below!
---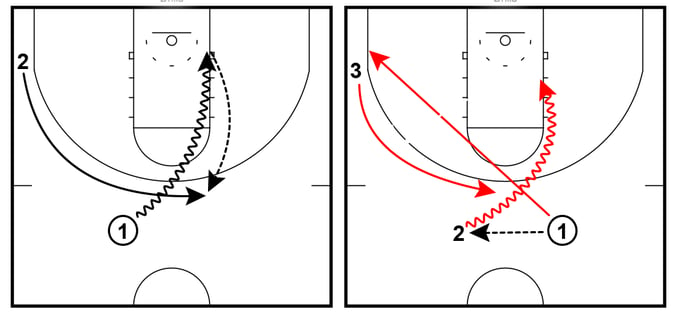 Skip Back and Kick Back Shooting
"Spacing is Offense. Offense is Spacing."
Maintaining effective spacing within any offense can be a challenge. That's why teaching good player movement is so important. A common guideline for many offenses is "Push/Pull" movement in relation to the ball. If the ball is driven towards you, it should "push" you away. If you are behind the dribble, the ball should pull you towards it.
Something we practice regularly with our players is pulling behind the drive to a predictable spot on the floor. So even if the driver doesn't initially see you, he should be able to turn around and find you in a particular spot. Two of those spots are the kick back and skip back spots. If you are the player behind a lane line drive, sprint to the "kick back" spot in the slot. If you're two passes behind the drive, get to the "skip back" spot on the wing.
---
Want more from Tony Miller? Check out his podcast, A Quick Timeout as well as his twitter/social media @tonywmiller. We're so grateful to have him on our Dr. Dish team! Check out his other Dr. Dish Basketball Drills here.