Basketball Shooting Drills For Your Offense - March Madness Edition
by Nick Bartlett, on Apr 1, 2016 11:00:50 AM
This article was written by Justin Scanson and originally appeared on FastModel Sports blog here.
Whatever offense you run, whatever action you teach, your basketball shooting drills need game like shooting reps from simulated game situations. In short, your players need game shots from games spots (and at game speed!).
During the excitement of March Madness, we have been enthralled by the great X's & O's and I'm continually reminded of the above phrase. For every great set in the NCAA Tournament, players must have had 1000s of reps with each shot and action. One of the most popular teams during the NCAA Tournament from an X's & O's perspective was Stephen F. Austin. Not only did they look like the best #14 seed I've ever seen, they rangreat sets with great pace. One of their most popular plays, Push Stagger Option, gives the offense multiple looks for open shots in the corner and at the top of the key.
Stephen F. Austin – Push Stagger Option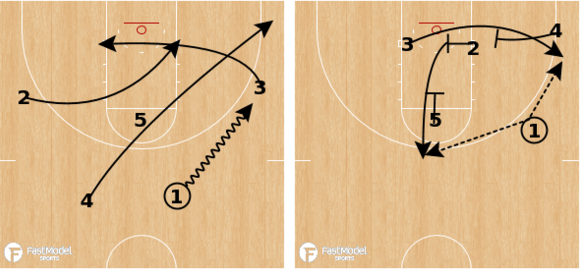 ---
It is quite simple to simulate this action in practice and even easier using the Dr. Dish Shooting Machine for your basketball shooting drills.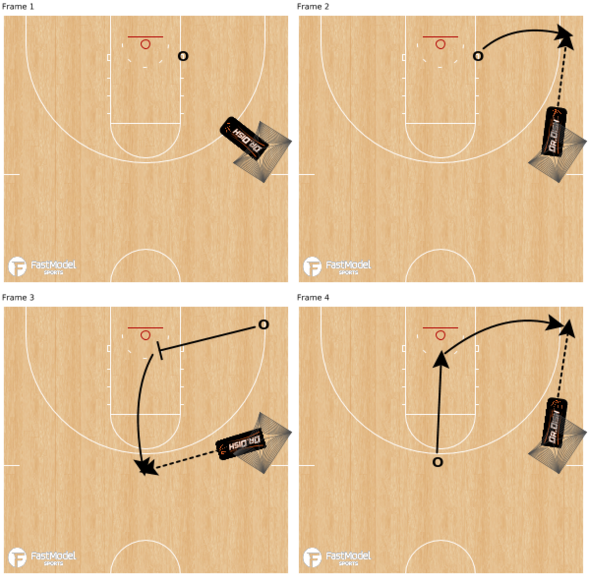 The drill starts with Dr. Dish setup on the wing, equal distance from the corner and top of the key. The machine is set to locations 3 & 17 and the tempo is set at 6. A player starts on the block and cuts to the corner to simulate coming off the stagger screen for a catch and shoot corner 3. The player then cuts to the middle of the key to set a cross screen before cutting to the top of the key for a catch and shoot 3. The action repeats.
REMEMBER: The Dr. Dish All-Star is the ONLY basketball shooting machine designed to be brought away from the basket to perform these drills. Learn more about the Dr. Dish All-Star by clicking here.
---
For more information about the most advanced basketball shooting machine in the world, check out Dr. Dish HERE.
For a full playbook of Dr. Dish Basketball Shooting Drills – Click HERE