How Dr. Dish is Helping Bjorn Broman Prepare for a Chance to Win $100,000
by Kendra Franck, on Jun 21, 2022 5:00:00 PM
On July 2nd, some of the world's most skilled 3-point shooters are coming together to compete for a chance to win $100,000 at the 3PT Open.
Bjorn Broman is one of the elite shooters participating and he's been training with Dr. Dish every step of the way before the competition. Check out his training on the Dr. Dish All-Star+ and progress over the past couple weeks below.
---
bjorn broman Career highlights
Led the country in scoring as a Junior and Senior in high school while attending Lakeview Christian Academy in Duluth, Minnesota.
Senior year averaged an incredible 49.5 points per game.
Finished high school career with the second most career points in the state of Minnesota behind his brother, Anders.
Played Division I basketball at Winthrop University

.

20th player in Winthrop's program history to reach 100 career 3's (now has 111).

Upon graduating Winthrop he began posting content in the TikTok space on his personal account (

@bjornbroman

) and training content with his brother Anders (

@bromanacademy

).
Since partnering with Dr. Dish, Bjorn's trained with the Dr. Dish All-Star+ building his own custom workouts, accessing on-demand training from elite trainers, and tracking stats/monitoring his progress over time. This has been crucial to his preparation for his first 3PT Open appearance.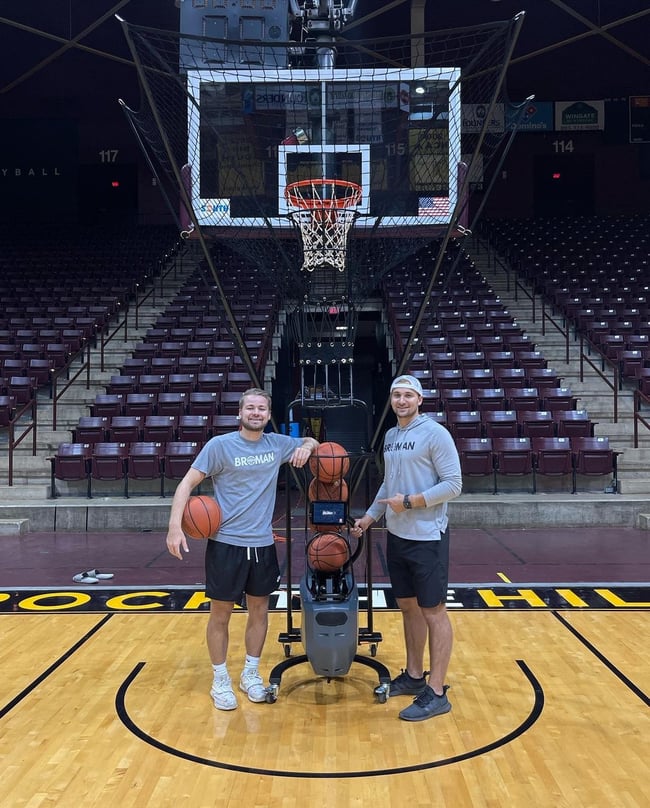 Week ONE Recap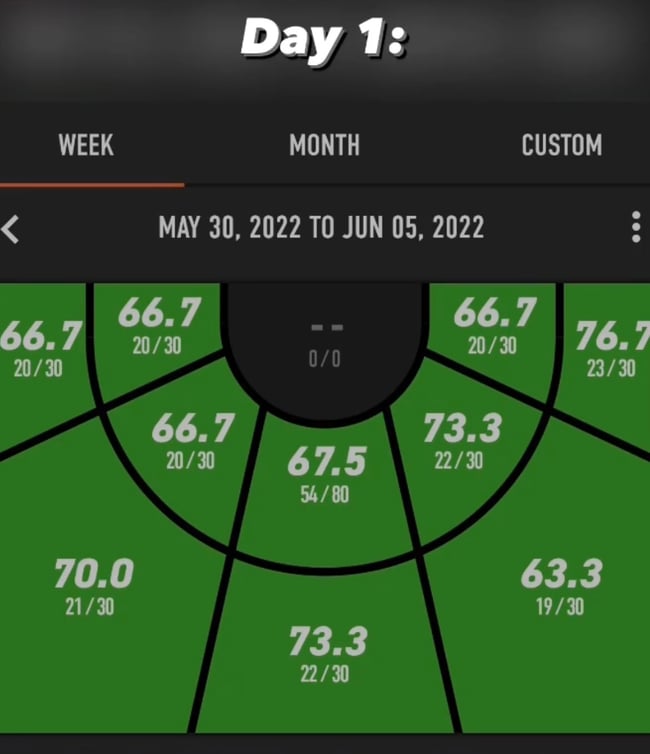 Bjorn started off strong by warming up with free throws and mid-range shots. After, he did 3 sets of 50 three-pointers. His top score was 38/50 (76%). Tracking his day one stats will allow him to see his progress over time as July 2nd quickly approaches.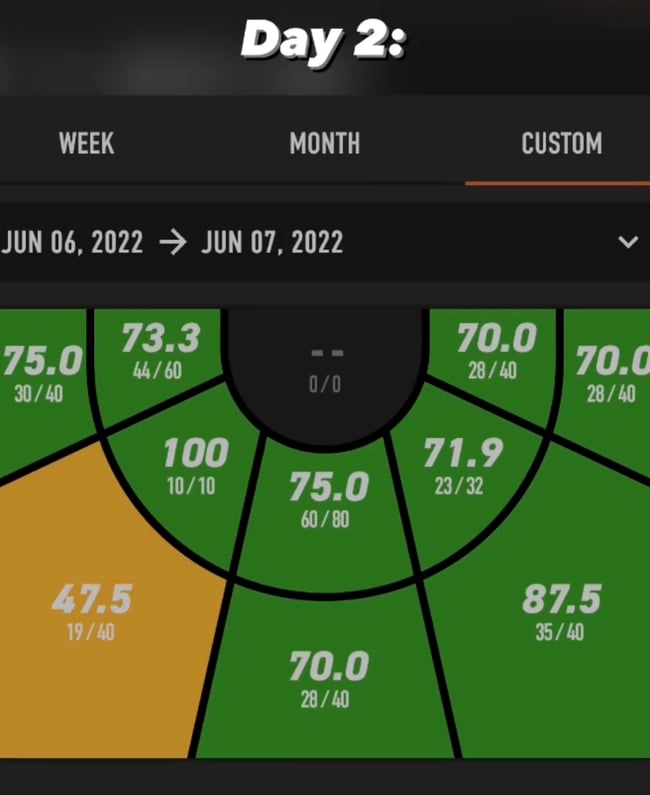 Day two of training was solid for Bjorn with 70% overall from the mid-range and 70% overall from the 3-point line. He did three sets of fifty for three pointers with a top score of 38/50. Although this number didn't improve from day one, his confidence in his shot and consistency with his form was better significantly.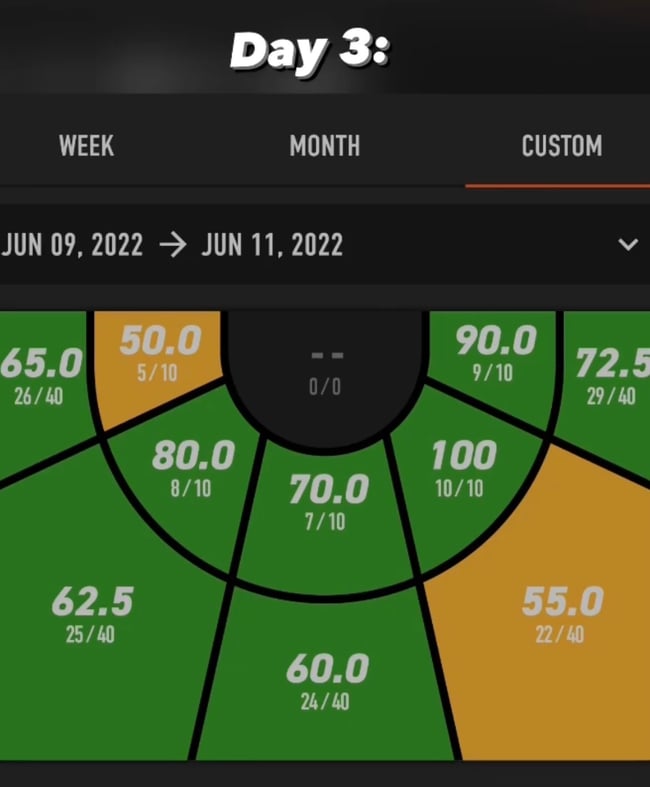 Bjorn shared day 3 was a challenge. He struggled to find consistency and let his early frustrations get in his head. Towards the end of the workout he was able to find his rhythm and got another 38/50 from the 3 point line (76%). Bjorn told his following, "Everyone has off days sometimes! Just keep shooting"
Day Four
On day four, Bjorn got a record 44/50 from 3 (88%). For total 3 point shots he scored 251/350 (72%). He's noticed improvement in his jump shot and confidence!
Day five
On day five, Bjorn scored another top round of 44/50 from the three-point line (88%). His total 3's score was 117/150 (78%). He shared with his audience that the Dr. Dish All-Star+ has helped make his workouts more efficient and he can focus on his shot while the technology does all the tracking.
Day Six
On day six, Bjorn shared that his shot is the best it's ever felt. He had back to back rounds of 40/50 from the three-point line (80%). He shot a total of 183/250 (73%). Bjorn's confidence has grown but he continues to stay hungry for improvement before July 2nd.
Follow along the journey
To continue following along Bjorn's training for the 3-point open where he'll have a chance to win $100,000 be sure to follow Dr. Dish Basketball on Instagram and TikTok.
---
Looking for ways to get better this summer like Bjorn? Check out our FREE resources to take your training to the next level this offseason.