Washington Adventist University Alum Charles Vines Donates Dr. Dish Rebel+
by Adam Kaul, on Aug 30, 2022 2:00:00 PM
Charles Vines a former Division 1 point guard gave back to his alma mater with a gift for future generations of Washington Adventist University basketball players.
A Dr. Dish Rebel+ was gifted to the basketball programs in Takoma Park, Maryland.
This story was originally featured on the WAU athletics website in an alumni spotlight article about Charles.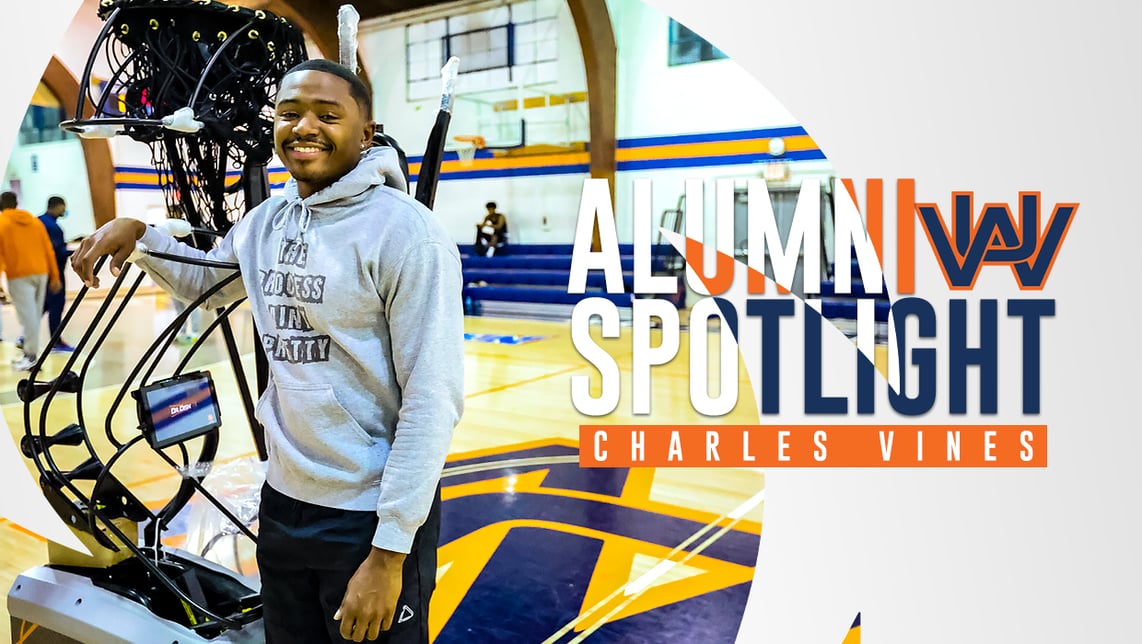 (Credit to the Washington Adventist University athletics website)
In the article Interim Athletic Director Jered Lyons has high praise of Charles Vines and speaks on his great character.
"Vines was a dedicated student-athlete during his time here at WAU. We are beyond grateful for his generosity in giving back to the basketball programs in this fashion. It's a testament to his hard work and dedication, but more importantly, it's a sign of how he values his time spent here."
Charles Vines grew up in Maryland and scored over 1000 points for WAU. Having a great career for the shock as well as being dedicated in his academics. Charles collected many accolades at WAU including an All-American honorable mention in the 2019 USCAA awards.
Head Coach at WAU Jerry McFarland explained further:
"That is the character that has always been part of his DNA and why he will always be one of the best teammates I have had the pleasure of coaching. He is willing to do whatever the team needs him to do to succeed. He saw a need, and he addressed it in true Charles Vines fashion."
Charles's gracious gesture of donating a Dr. Dish basketball shooting machine will impact many at Washington Adventist University and we here at Dr. Dish wish the best for WAU and Charles Vines!
---
Learn more about Dr. Dish shooting machines and how they can take your training to the next level!