Compete like a WNBA All-Star: Dr. Dish 3PT Shooting Challenge
by Kendra Franck, on Jul 14, 2023 8:30:00 AM
One of the most exciting parts of All-Star weekend is the 3PT shooting contest. If you ever wondered what your score would be we've got a challenge to help you compete like an All-Star! Join WNBA Champion, Finals MVP, and 3x All-Star Kahleah Copper in our latest Dr. Dish challenge. Check out the full breakdown below!
---
Challenge Breakdown:
Players will receive 5 passes from the Dish at 5 spots: corner, wing, top of the key, opposite wing, and opposite corner
Passes are coming out quick at Tempo 2 to simulate a rapid 3PT shooting contest
Goal is to make 25/25 shots
Training with a Dr. Dish? Locate the challenge directly on your machine or the Dr. Dish Player App. Make sure to save your results to see where you stack up on our Global Leaderboard.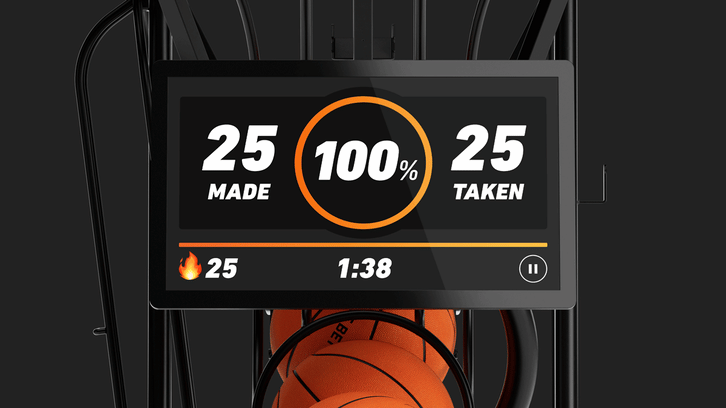 In Las Vegas, the festivities start on Friday with the 3PT Contest and Skills Challenge. On Saturday night at 8:30 p.m. ET, the All-Star game will tip off. Here's a look into how Kahleah Copper's 2023 season has been going.
Third straight All-Star game appearance

A career high 17.2 points per game

Shooting 41.9% from 3-point range
We're looking forward to watching her and the rest of the stars play this weekend!