3 Ways to Maintain a Winning Mindset in the Off-Season
by Nick Bartlett, on May 29, 2017 8:57:06 AM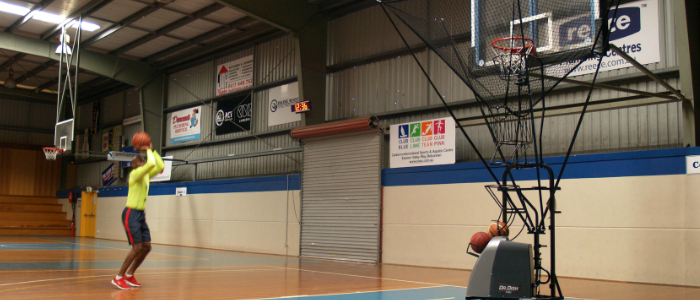 Excited, energetic, engaged. These are some adjectives that describe how your players should feel about the upcoming season. While the off-season gives your players a break from games and the opportunity to address other commitments, a winning mindset is essential in basketball and can be developed even between seasons.
Emphasize maintaining a strong connection to the game through practice, living a healthy lifestyle in terms of nutrition and life choices, and keeping their team membership in mind in order to help your team cultivate the kind of mindset that drives victories year-round.

Stay Comfortable with the Game by Practicing
The motions, thinking patterns, and team dynamics of basketball become more fluent with practice. It's important your players keep their minds and bodies active during the off-season. The nature of practice will change without a coach present and without the team practicing together, but individual off-season practice is a critical opportunity for players to build on their game. Players will have the time and independence to assess what aspects of the game require the most attention and then to create results.
Teammates and other supportive figures to your players can assist to, but ultimately players and coaches should develop their assessment together of which areas of the game to devote the most time to, and strategies for improvement. When players never lose touch with the feel for the game and the unwavering drive for self-improvement, their self-assuredness and determination will foster the mindset of a champion.
An easy way to monitor training and success is through the Dr. Dish Training Management System. Here, you can hold players accountable and even build and share custom workouts through Skill Builder.
Make Healthy Lifestyle Choices
In addition to playing the game itself, your players can keep their bodies and minds sharp by staying healthy throughout the off-season. Great health starts with a great diet: high in nutritious value, and minimal in excessively fatty foods and desserts. Players should make sure they're eating enough, getting in various food groups, and supplementing their eating habits to go with their workout routines. Part of a winning mindset is having the confidence in your body and mind to apply the strategy and energy that drives great teams. If players are worried about under-eating, overeating, or not eating the right foods, be ready to listen and provide advice.
While diet is a huge part of a healthy lifestyle, making smart decisions also extends to getting the proper exercise and avoiding harmful substances or substance dependency. Players need to stay active with enough exercise to fit their highly active athlete's metabolism and avoid habits like cigarette smoking that decrease endurance and cause health problems. Admitting to and addressing bad habits and getting back on the road to healthy living can be difficult, so it's important to show understanding and patiently offer productive solutions for lifestyle chances that create a winning mindset.
Maintain a Sense of Team Membership
Your players may not be playing games with the team during the off-season, but it's important to instill in them the idea that they are still part of the team. Connections between players revolve around common goals, in-game and off-court support, and trust. These ties are still essential when the season is over.
Players can maintain a presence on the team by contacting you and their teammates. Your role is important in keeping your players up-to-date and being available for questions and advice. Remind your players that you and their teammates are looking forward to another year of growth and playing a game they're passionate about. Players can instill in one another the enthusiastic and unified mindset that makes good teams into winning teams.
Through the Dr. Dish Training Management System, you can challenge your players to competitions on who can get the most shots, makes, and best overall percentage in specific basketball drills. This adds a level of friendly competitiveness and will push them to get better and develop better team commradery.
The off-season marks a time away from games, but the opportunity to build a winning mindset continues. Players can develop an exceptional outlook through consistent practice, healthy lifestyle choices, and establishing connections as part of the team.
---
See how NDSU Basketball is using Dr. Dish to make better coaching decisions!