Download Your Favorite Workouts Without Wi-Fi: Meet Offline Mode
by Aaron Lange, on Jan 11, 2023 1:50:15 PM
As technology continues to advance, we pride ourselves on being one step ahead of the evolving times. c Over the last few years, thousands of programs have accessed our robust training library of 250+ drills and workouts on demand right on their basketball shooting machine.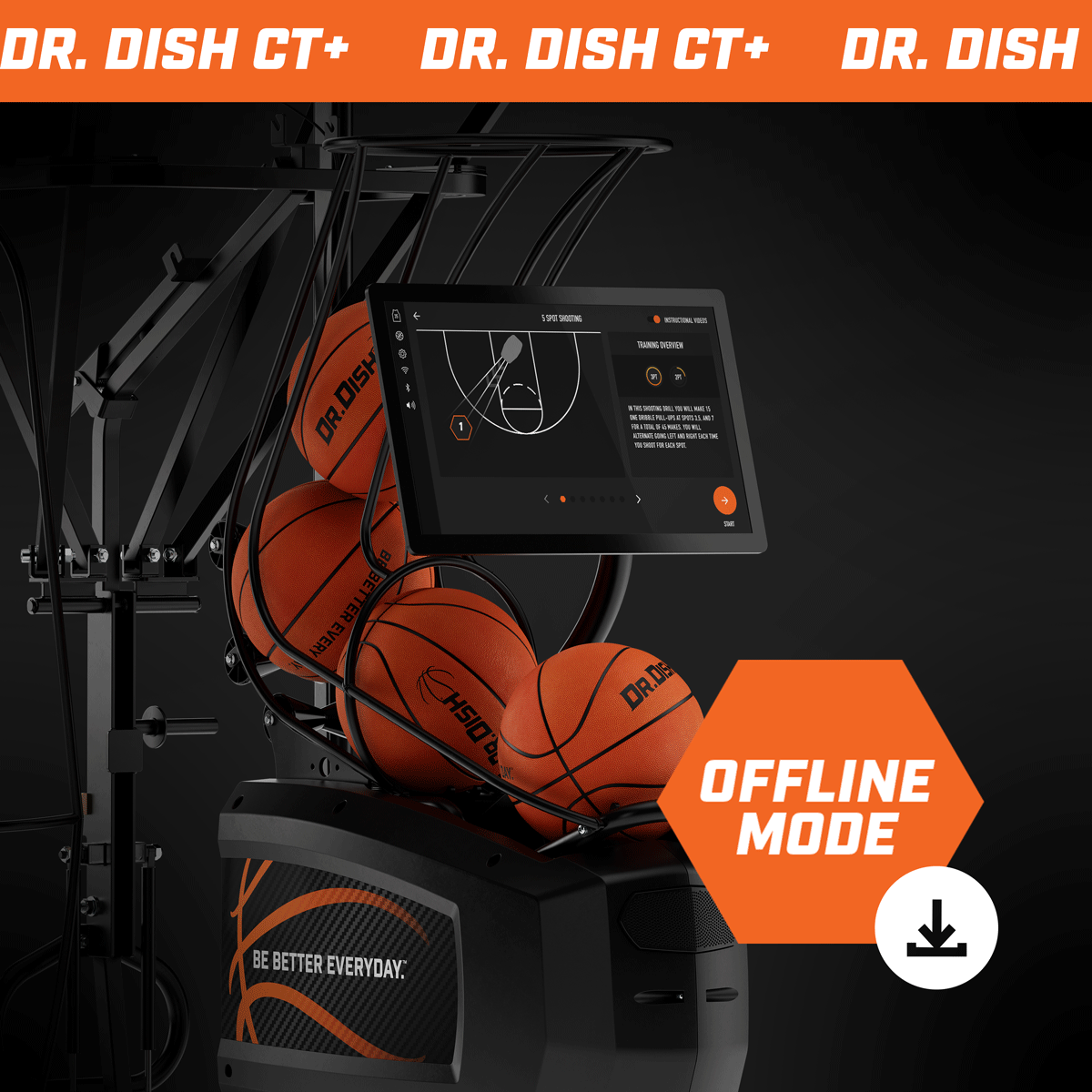 Now, exclusive to our all-new Dr. Dish CT+ we're making accessing your favorite workouts easier than ever.
Offline Mode, our newest feature, allows you to utilize our drill library without having WiFi connection. Coaches and Players can download their favorite drills ahead of time to access them 24-7 even if they are not able to get a reliable connection.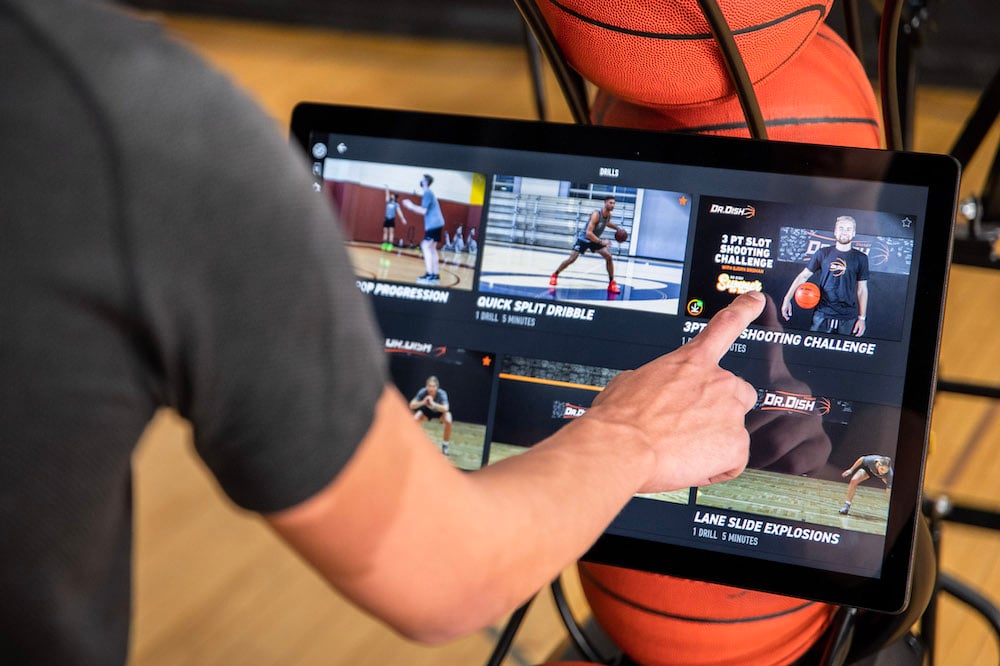 Players will love engaging with the 21.5-inch touchscreen on the all-new Dr. Dish CT+, including Offline Mode.
HOW IT WORKS
To use Offline Mode on the CT+, you'll need WiFi connection to download drills and workouts. Once downloaded, you can access it without an internet connection.

See the steps below on how it works:
Navigate to the

Drills and Workouts

Section right on your touchscreen

Locate a Drill or Workout

that you'd like to save

Click the "download" icon

on the top right of the workout

Return to the main menu

, and a new

folder titled "Downloaded

" will appear. Once your workouts has downloaded, you can access it within that folder anytime.
If you have any questions about Offline Mode, or about the the Dr. Dish CT+, give us a call or chat us!
Our team is available M-F 8:00 am - 4:30 PM to assist with any questions. Our direct line is 888-887-7453.