Top EuroLeague Teams Train with Dr. Dish
by William Schultz, on Jun 7, 2021 10:55:37 AM
Dr. Dish Basketball helps support the top EuroLeague teams in taking their training to the next level. Read on to see how Dr. Dish assists with the training needs for the top EuroLeague teams.
Dr. Dish X EuroLeague
The Turkish Airlines EuroLeage wrapped up their season this last weekend in Cologne, Germany. Whoever you were cheering for, there is a good chance your favorite team was training with a Dr. Dish.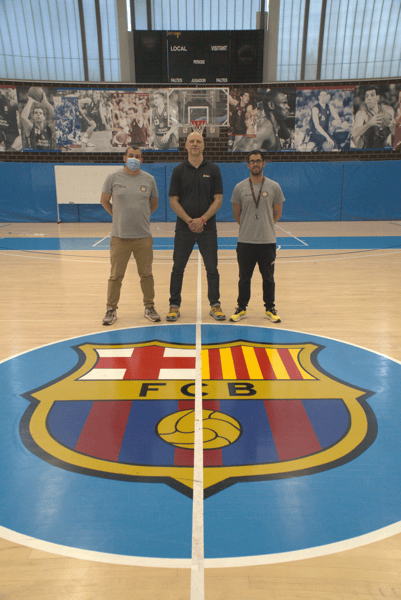 Dr. Dish Basketball team at FC Barcelona
Three of the teams competing in this year's Final Four have a Dr. Dish as part of their training arsenal.
Andolu Efes S,K,, the most successful club in the BSL, and newly crowned EuroLeague Champion just finalized a new marketing partnership with Dr. Dish the Season. Be on the look out for more content with them this year.
Olimpia Milano,
winner of this year's third place game, has been training with a Dr. Dish for years - long before we even had our most recent CT model available.
Training to Train
Together with our local Spanish Partners, the Dr. Dish Team in Europe traveled to FC Barcelona, this Season's EuroLeague runner up, earlier this Spring to check in with the Club, educate the Coaching Staff on some new features and updates, and help integrate the CT into some of their youth training programs.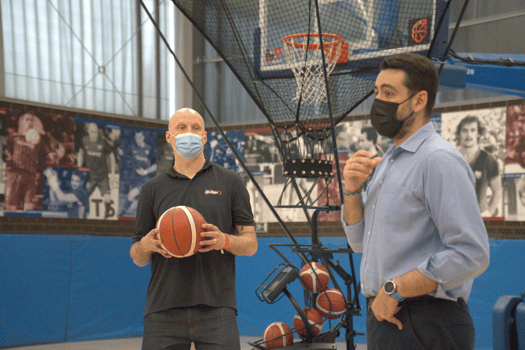 Dr. Dish EU Representative Magnus Wihborg during FC Barcelona's Training
We're thankful to play a role in working with some of the most elite teams in Europe. Stay tuned for more high-level content coming soon!