Dr. Dish Basketball Renews Partnership with FIBA
by William Schultz, on Feb 27, 2023 4:41:10 PM
Dr. Dish Basketball is excited to announce a renewed two year commitment with the International Basketball Federation (FIBA).
The extended partnership will keep the Dr. Dish product line as the only Shooting Machines Approved and Endorsed for training by the FIBA Equipment & Venue Center.
You can read the Official Release Here.
Ever since joining the list of FIBA approved equipment in 2020 , Dr. Dish Basketball has participated in several industry events over the past years; with a few highlights below:
These events have allowed Dr. Dish Basketball to connect with coaches, trainers, and players from around the world, showcasing its advanced training technology and equipment while highlighting its commitment to improving basketball training for everyone.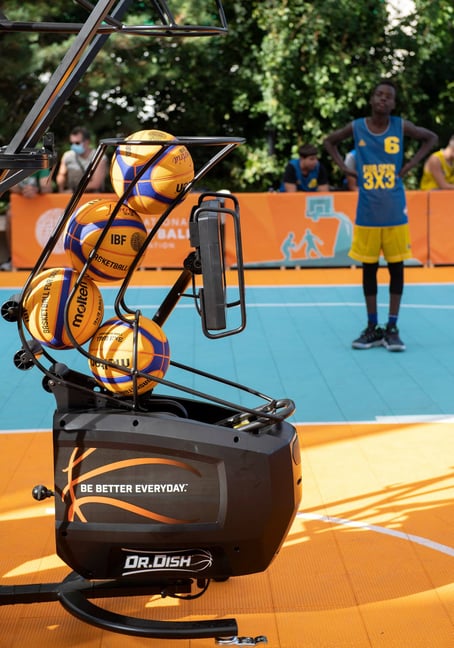 "We're thrilled to have had the opportunity to participate in these events and to showcase our innovative training solutions to coaches and players all over the world," said Doug Campbell, President and CEO of Dr. Dish Basketball. "At Dr. Dish, we're committed to pushing the boundaries of what's possible in basketball training and to helping players and coaches at all levels improve their skills."
The renewed partnership between Dr. Dish Basketball and FIBA further cements the company's position as a leading provider of basketball training equipment and technology. Through this relationship, Dr. Dish Basketball is poised to continue its growth and expand its global presence in the years to come.