Dr. Dish CT Featured at Professional Basketball Showcases
by Nick Bartlett, on Jun 19, 2019 5:02:46 PM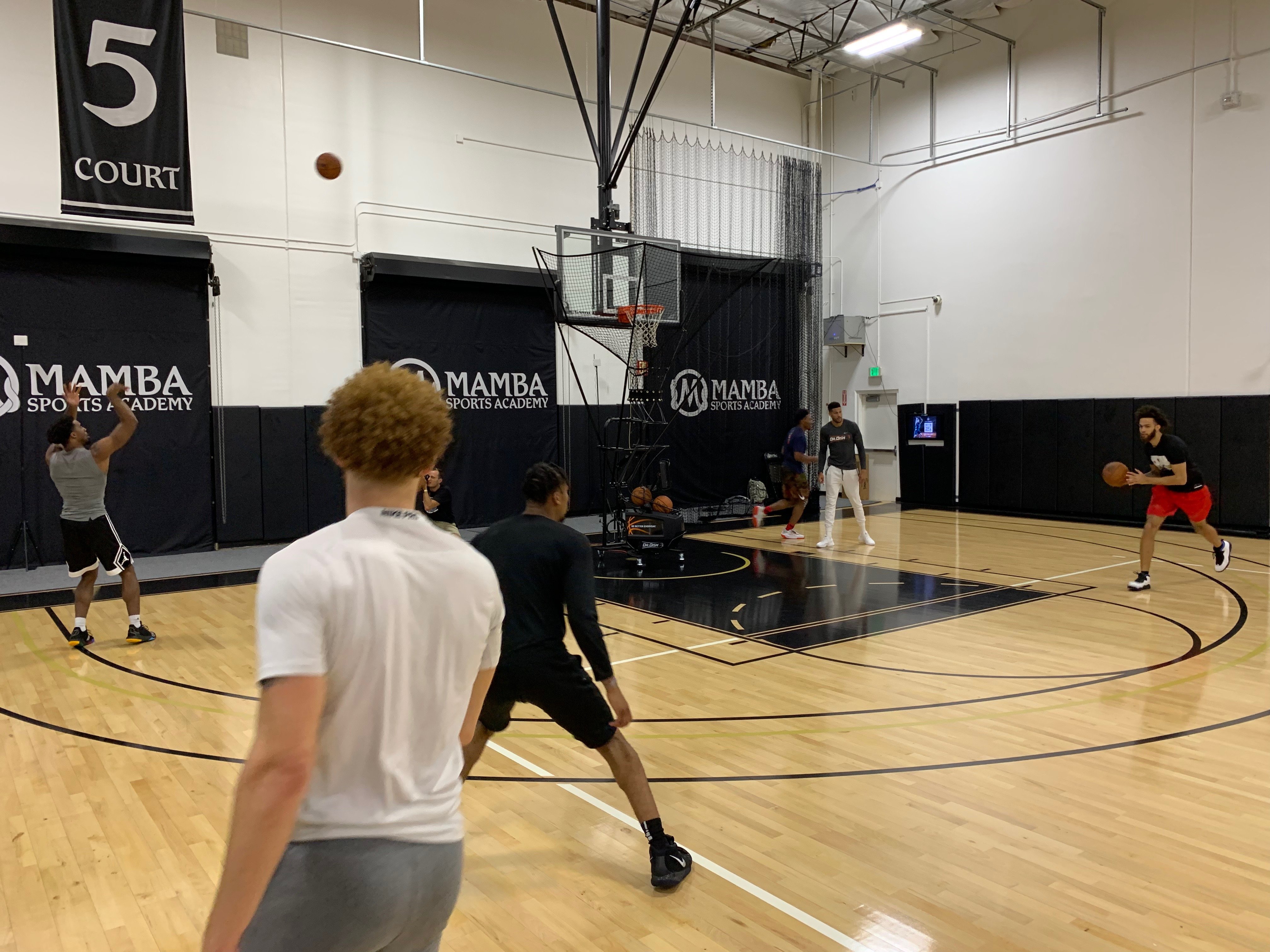 At Dr. Dish Basketball we're very fortunate to travel around the country and all around the world to partner with basketball clinics and events.
This past May of 2019 we had the opportunity to work with both the Professional Basketball Combine and the RBA Showcase for the 2nd straight year. Each event is incredibly well run and featured tremendous basketball players and talent looking to take their game to the next level.
Professional Basketball Combine
The 2019 Professional Basketball Combine was held at the state-of-the-art Mamba Sports Academy in Thousand Oaks, CA (Yes - Kobe Bryant's facility).
The Professional Basketball Combine is a secondary draft combine designed to give players an opportunity to showcase their talents in hopes of being selected to play professional basketball. Each player who attends has the opportunity to participate in private workouts and scrimmages, do combine testing, and interview for NBA GMs, NBA scouts, G-League personnel and overseas opportunities in what could be a life changing experience. ​
However, before the event started, on Sunday May 19th, the PBC organizers held an Influencer Game at Calabasas High School. Our very own Coach Jefferson Mason participated and threw down a couple of dunks, made a 4 pointer (yes, this was a thing), and had a few other buckets.
The following day was warm up night for the 24 players to get up reps and get ready for the actual combine the next two days. Coach Mason was able to take the players through a bunch of high paced drills to get up a ton of game-like reps on the Dr. Dish CT. Check out a couple clips below!
The event was another success as players had tons of opportunities to showcase their skills and athleticism. Big thank you to the PBC Founder and our friend, Jake Kelfer, for allowing us to be involved! We look forward to seeing the players succeed in their careers!
RBA Showcase
Coming directly from the PBC, Coach Mason traveled from LA to NYC and the state-of-the-art Basketball City facility to help with the RBA Showcase.
Founded by agent and our friend BJ Bass, RBA Sports hosts the RBA Showcase every year to give exposure to multiple players from the NBA G-League and overseas players who are on the verge of realizing their NBA dreams.
While at the showcase, Coach Mason again ran the players through multiple warm up and game-like drills on Basketball City's NEW Dr. Dish CT to get them ready to compete.
Again, the RBA Showcase was a huge success and allowed many players to shine. Big thank you to BJ Bass for allowing us to be involved for a 2nd straight year! Much like the PBC, we look forward to following the success of the players involved and are thrilled we can play a small part in their development.
We're incredibly fortunate to work with awesome events like these and help grow the game while developing players to help reach their dreams. We look forward to continuing to be involved with accelerating skill development around the world!
---
Click here for more info on Dr. Dish basketball shooting machines.
For more drills and workouts using Dr. Dish, click here: https://www.drdishbasketball.com/resources
Follow us on social media for daily basketball drills, tips, and inspiration!
https://www.facebook.com/drdishbball
https://www.twitter.com/drdishbball