Dr. Dish Extends Integrated Partnership with Rising Coaches Organization
by Nick Bartlett, on Nov 25, 2020 12:58:13 PM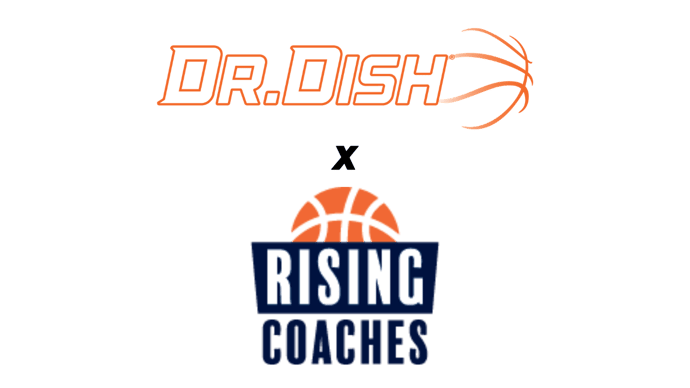 Minneapolis, Minnesota -
Dr. Dish Basketball, the premier provider of basketball training machines across the world is pleased to announce a fully integrated partnership with Rising Coaches, an inclusive membership based community for basketball coaches at all levels.
"While we've sponsored the annual Rising Coaches Conference for many years now, we're thrilled to expand our partnership with the entire Rising Coaches organization as we both continue to grow rapidly," said Nick Bartlett, Sr. Marketing Manager at Dr. Dish. "Our #1 goal as a company has always been to grow the game of basketball and specifically provide coaches and players with the best resources to reach their goals and dreams. Partnering with Rising Coaches and supporting their mission is an absolute perfect fit for us to work together to further enhance the tremendous community of basketball coaches."
Through this partnership, Rising Coaches members will have access to exclusive pricing on Dr. Dish machines and Rising Coaches and Dr. Dish will work to co-create and share basketball training content and programs to be integrated into each of their own events, podcasts, emails, and social media.
"We are so excited to expand our partnership with Dr. Dish. Not only do they have a tremendous product that we're proud to endorse, but our values are in complete alignment." said Adam Gordon, CEO of Rising Coaches. "This partnership will provide instant value to our members and will help both of our organizations in our quest to support the coaching profession and the basketball community."
About Dr. Dish Basketball
A division of Airborne Athletics, Inc., Dr. Dish Basketball is the premier provider of high repetition basketball shooting machines and offers the most versatile and technologically advanced training solution in the world. As leaders in innovation, the Dr. Dish training experience allows players around the world to quickly improve their skills via real-time analytics as well as training content from world-class professional trainers. Dr. Dish provides training equipment for many of the top basketball programs around the world including the Philadelphia 76ers, the University of North Carolina, Real Madrid, the NBA Global Academy, and countless other teams and professional basketball players.
For further information about Dr. Dish Basketball, visit drdishbasketball.com or follow Dr. Dish on facebook.com/drdishbball, twitter.com/drdishbball, instagram.com/drdishbball, youtube.com/c/DrDishBasketball