Introducing the Dr. Dish Basketball Community Facebook Group
by Nick Bartlett, on Jun 17, 2020 11:38:04 AM
Have you been searching for a FREE online basketball community to connect with other hoop junkies?
Well, look no further! We are pleased to announce our new Facebook Group: Dr Dish Basketball - A Community for Coaches, Trainers, Players & Parents...or anyone interested in the game of basketball.
In this community you can discuss basketball topics, share videos, pictures, and more! Due to the current pandemic many people are at home and our group is a great way to share content and uplift others! Simply answer two questions and you will quickly become a member of this great community.
At Dr. Dish Basketball, our motto is Be Better Everyday, and with our Facebook Group all of our members can share content to help each other get better. There are many ways to be active in our group and here are some examples of how to get started:
1. Share a photo/VIDEO of you Training
These posts do NOT have to be with a Dr. Dish either. We just want to see how our community is putting in work. It's a great way to share and gain ideas for training.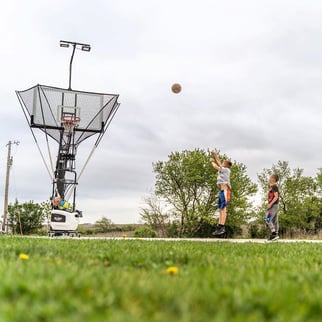 2. Share an inspirational/motivating message.
Whether it's sharing a graphic or just a favorite quote that you came by, let's inspire each other to be better every day!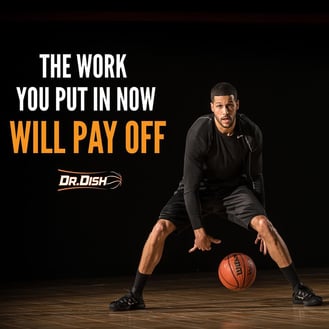 3. Comment on other users' content with uplifting and encouraging messages.
We hope for this to be a true community! Let's get the conversation started and uplift each other.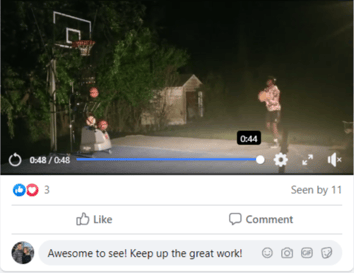 4. Share a post/video of your favorite basketball moment/drill
Again, no Dr. Dish required to share your favorite drills/workouts/highlights. Feel free to create your own videos or share some of your other favorites that others have created.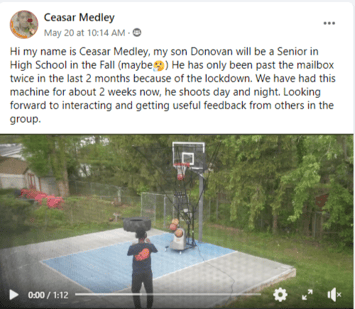 5. Ask questions and answer questions!
Again, we want this to be an engaging group. Don't be shy about asking questions and if you have an answer...don't be shy on sharing that either. Of course, if it's a question regarding Dr. Dish, we'll be more than happy to answer.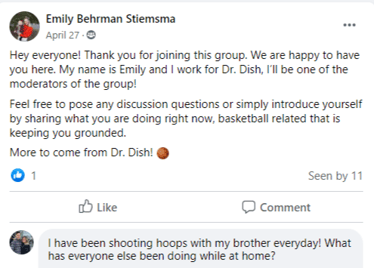 ---
Communities are a great way to connect with others, share goals and successes, and an opportunity for growth.
And we don't want to limit posts to only Dr. Dish content. Whether you are a coach, player, trainer, parent, or a basketball fan we hope you will join us and build this basketball community together!