Dr. Dish Fam Members in the Tournament
by Kendra Franck, on Mar 25, 2023 10:03:08 AM
March is one of the most exciting months in the basketball world. Some of the biggest names in college basketball are dominating the headlines from expected or unexpected performances. Fans across the nation are on the edge of their seat watching games as we inch closer to witnessing who will take home the 2022-23 championship title.
Amidst all the hype and excitement, there's a special group of teams and athletes that deserve recognition for their remarkable accomplishments. We're talking about a group of our Dr. Dish Fam, dedicated players who have put in the work and made it to the tournament this year. Check out the recap below!
---
Zia Cooke: Defending National Champion
Zia Cooke and her team are the defending national champions making their run in the tournament for another title. Zia is in her senior season and throughout her career has recieved numerous accolades such as:
2x All-SEC (2021 1st team, 2022 2nd team)
WBCA All-Region (2021)
SEC All-Freshman Team (2020)
2x NCAA Final Four All-Tournament Team
SEC All-Tournament Team (2021)
3x SEC Academic Honor Roll (2020, 2021, 2022)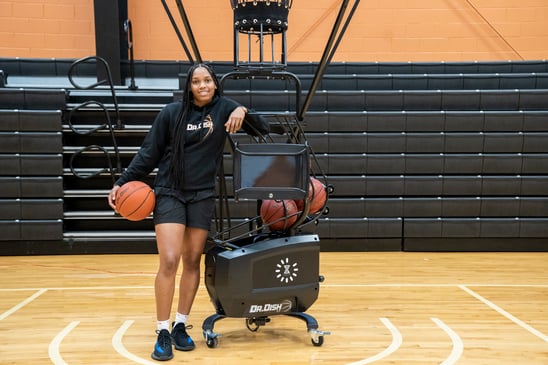 Zia had an outstanding round 2 game with 21 points, 2 rebounds, 2 assists, and 2 steals!

We eagerly anticipate following her progress throughout the tournament!
Dillon Wilhite: University of Kansas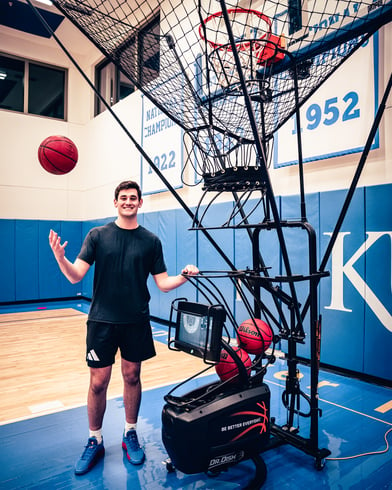 Dillon Wilhite is number 22 for the Jayhawks. He provides depth to the team at the four and five spots. Last year, he shared many player POV's at the tournament on TikTok as they secured the championship.
Although KU saw an early defeat in the tournament, their season was not shy of success. They were Big 12 Regular Season Champions with a 13-5 record in Big 12 play.
We're looking forward to following along as Dillon puts the off-season work to come back for another championship run in 2024!
Cameron Brink: 2021 National Champion
Cameron Brink and her team are the 2021 National Champions. Last year they were among the four final teams in the tournament and they were looking to make another run this year. Cameron's has had a remarkable and record breaking season:
Naismith Trophy Finalist
Niasmith Trophy Defensive Player of the Year Finalist
Wade Trophy Watch List
Wooden Award Late Season Top-20
Pac-12 Defensive Player of the Year- Coaches and Media
All-Pac-12- Coaches and Media
Pac-12 All-Defensive Team
Pac-12 All-Tournament Team
Rainbow Wahine Showdown All-Tournament Team
3x Pac-12 Player of the Week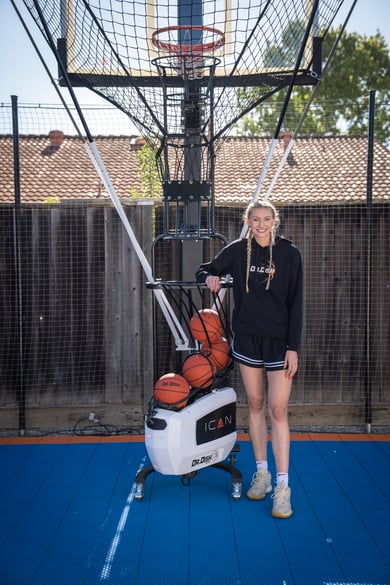 In their final game of the season Cameron had 20 points, 7 blocks, and 13 rebounds. Our favorite stat from the year is that Cameron has individually blocked more shots than 288 Division I teams have in total!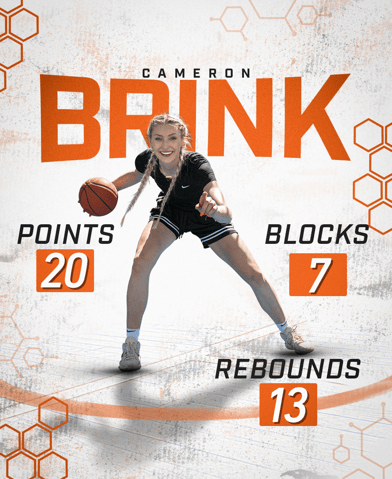 We can't wait for the off-season work and upcoming senior season with Cameron!
Creighton University: Coach Greg McDermott
2019-20 Big East Coach of the Year, Greg McDermott and the team are making their run for the championship title. Creighton's record at home this year was 13-2 and 14-6 in conference play. Coach McDermott owns a 297-149 record in his 13th year with the Bluejays. This year is his 11th trip to the tournament.
The Bluejays face Princeton on Friday, March 24th at 8PM CST for a spot with the top 8 teams in the tournament.
University of Miami: MEn's and Women's
Coach Jim Larrañaga and Katie Meier led their men's and women's programs to the tournament!
Coach Meier is in her 18th season with the Hurricanes and during her time she's made her mark on the program:
324 wins
25 professional players
13 postseason berths
10 - 20-win seasons
6 All-American honorees
5 WNBA draft picks
AP National Coach of the Year (2011)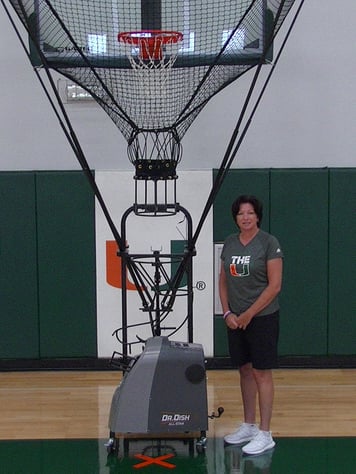 The Women's team most recently upset Villanova to make the top 8 in the tournament. They play on March 27th for a chance at the top 4.
Coach Larrañaga has been at Miami for 11 years making his mark on the program. He has a 226-141 overall record, and 105-96 in the ACC.
Prior to 2022-23 season
No. 9 on NCAA's list of winningest active D1 coaches
No. 34 on NCAA's list of all-time winningest coaches (min. 10 years D1 experience)
No. 13 on ACC's list of all-time winningest coaches (third among active coaches)
Only coach in NCAA history with 100-plus conference wins at three D1 schools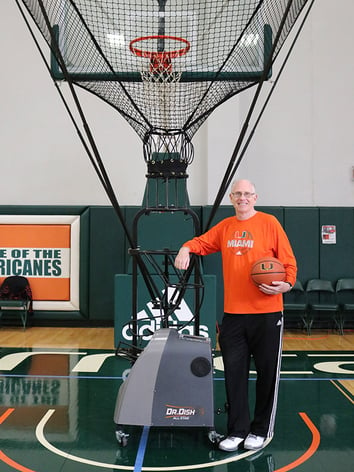 The Men's team is set to play against Houston on March 26th at 4:05PM CST.
Ole Miss: Coach Yolett McPhee-Mccuin
Ole Miss's Women's Head Basketball Coach, Yolett McPhee McCuin joined the Dr. Dish Fam in 2021. Throughout the years they've seen a great amount of success. Some of their achievements are outlined below.
Appeared in the March Championship tournament 19 times
Over 30 players who've scored 1,000+ points throughout their career
Coached Angel Baker into a First Team All-SEC Guard
Coached Madison Scott into a SEC All-Defensive Team Forward
This year, they're having an outstanding season and made it to the top 16 teams left in the tournament with a big upset game against Stanford.
Hannah Barber: University of Alabama
Hannah Barber and her team made their second appearance in the tournament in three years by earning an at-large bid. This was the program's 12th berth. This year, Hannah was named SEC Scholar-Athlete of the year by recording a 3.75 undergraduate GPA majoring in exercise science and a 3.83 GPA as a graduate student majoring in marketing.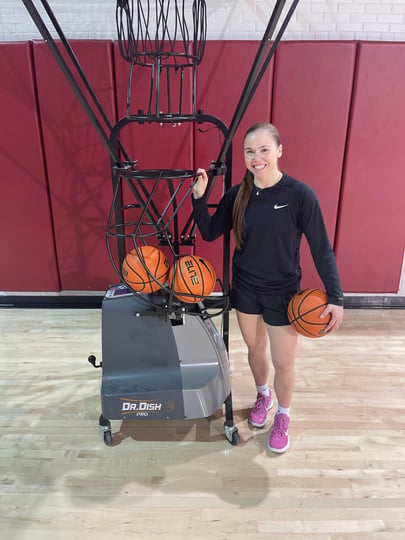 Hannah leads the team in assists, 3rd overall in points with 8.1 ppg, ranks 10th all-time at Alabama in career 3's, and has started every game in the last 2 years. The team ultimately fell to Baylor with a close game score of 78-74. Hannah poured her everything into the game, especially her senior season.
We know she will continue to make big waves in the basketball world by inspiring the next generation of hoopers post graduation.
---
To see what other schools, coaches, and high level players are a part of the Dr. Dish Fam check out our reviews.