Dr. Dish Basketball Giveaway - Spot the Fake Accounts
by Kendra Franck, on Sep 1, 2023 12:05:00 PM
We're excited to host our annual giveaway to give players, coaches, trainers, and parents the opportunity to win either a Dr. Dish Home or Dr. Dish CT+ to level up their training! With that, the scammers and fake accounts are bound to creep out of the corners and attempt to mislead you. We don't want to see any of our Dr. Dish Fam fall for spam tactics, so we created a guide with what to look out for below!
---
Giveaway details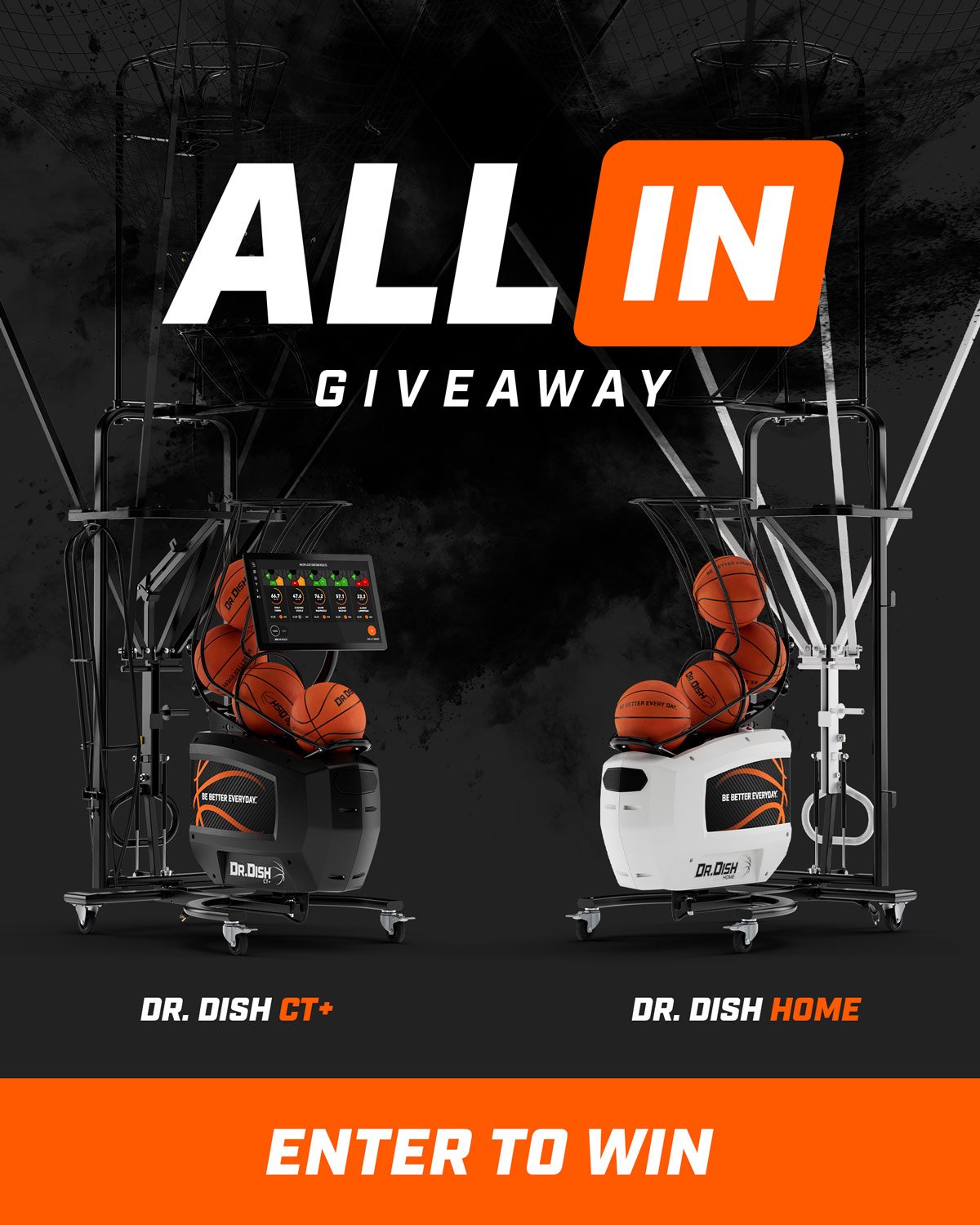 This year's All-In Giveaway is open from 12PM on September 1st (09/01/2023) through 11:59AM on September 11th (09/11/2023). Two winners will be chosen at random, one school program/organization will win a Dr. Dish CT+ and one home user will win a Dr. Dish Home
Only U.S. and Canadian residents are eligible to enter. After filling out the form there are many additional ways to gain bonus entries. You can also see where your entries stack up on the leaderboard!
As a reminder all winner announcements will come from our official social media accounts (outlined below). We would never ask for credit information, announce the winners early, or take you to a website to fill out additional information outside of the original entry form. We appreciate your help in notifying us of spam accounts and reporting them as well.
Fake DMs
Navigating through Instagram spam accounts can be challenging. They often mimic official accounts with the same profile picture and brand name. These tactics are deceptive, but can be spotted, particularly by their small follower count and use of incorrect or unrelated handles. Below is an example of a DM that a spam account may send: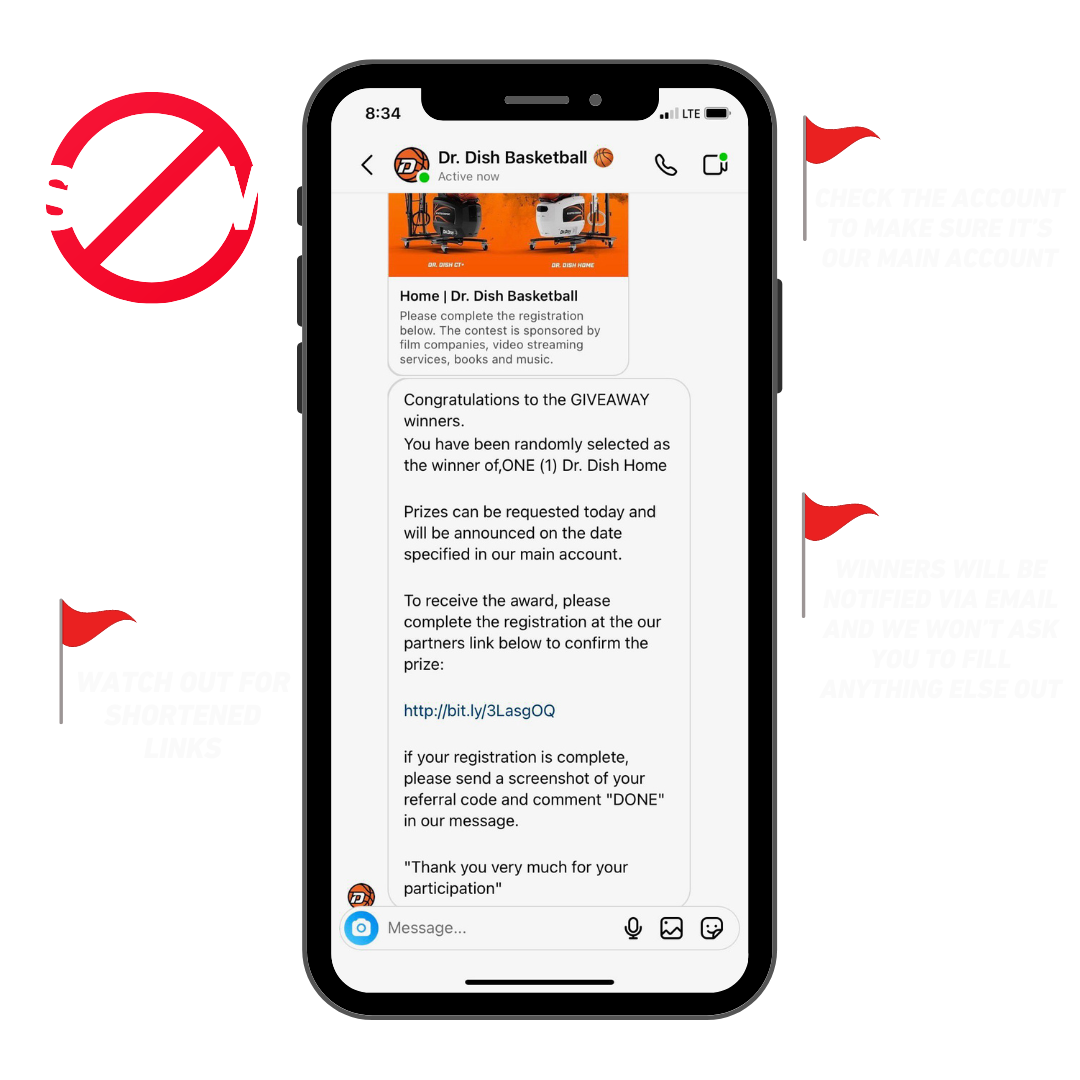 If you are unsure who has contacted you please, reach out to us and we'll find out for you. Here's a few ways you can get in touch:
We've also outlined the FULL, official list of Dr. Dish Basketball social media platforms below where you can connect with us.
Official Dr. Dish Social Media Accounts
Here is where you'll find the links to the official Dr. Dish Basketball social media accounts:
Twitter - @drdishbball (look for the gold verified checkmark!)
LinkedIn - Dr. Dish Basketball
Remember, if we were to offer any kind of discounts or giveaways, you would hear it through our official social media accounts or here on our official website.
Stay Safe,
Dr. Dish Basketball Team