Dr. Dish Goes Down Under (LIVE Demo Video Included)
by Nick Bartlett, on Sep 14, 2018 3:38:12 PM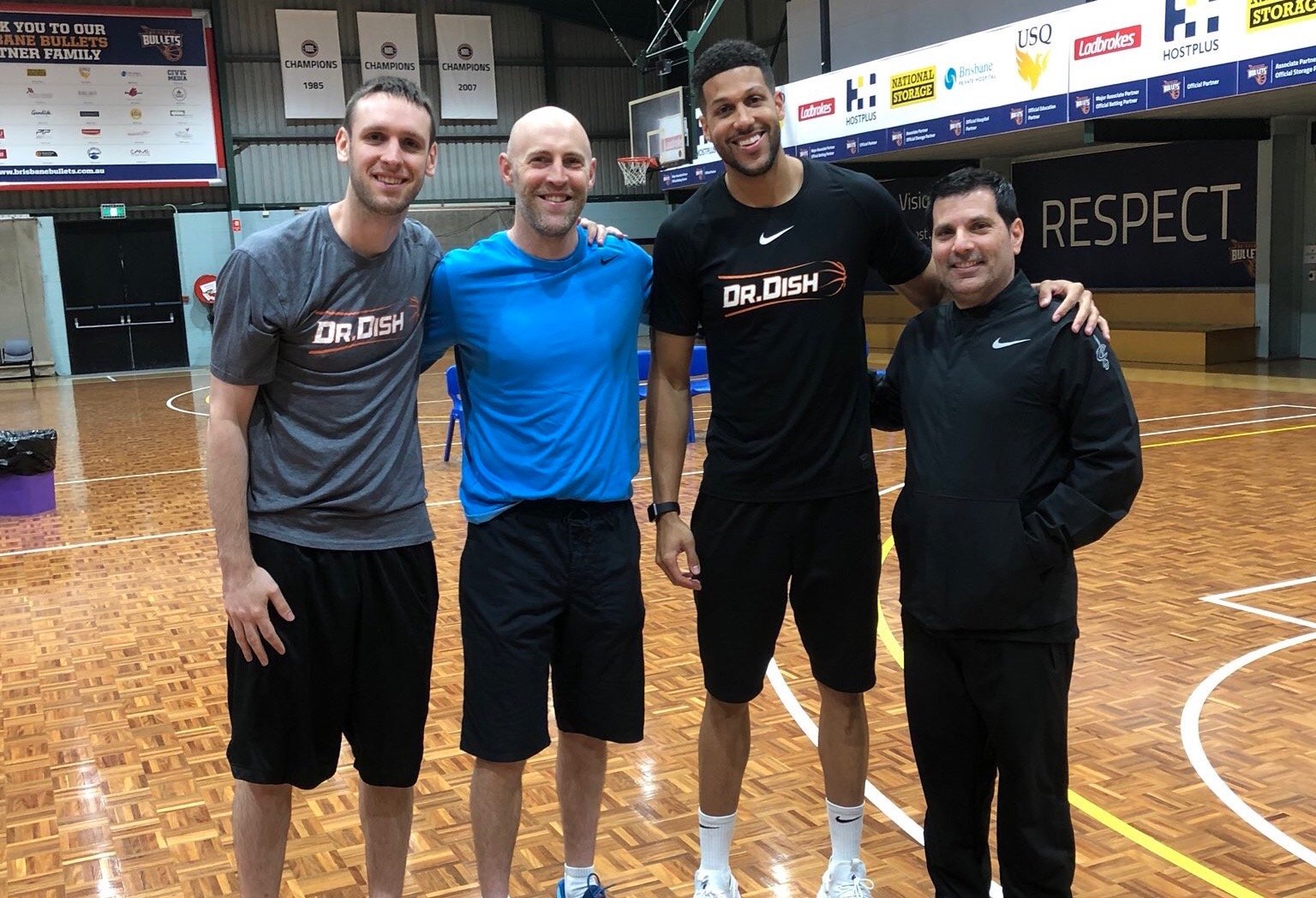 At Dr. Dish Basketball we are very fortunate to travel the country throughout the year and attend many great events and clinics to connect and learn from some of the top basketball coaches in the world!
This past June, our own Coach Jefferson Mason and I had the opportunity to take our travels worldwide to Australia. A good friend of mine, Coach Liam Flynn, first reached out in April about a clinic series he was going to run in Brisbane and Adelaide, Australia, featuring Two-time World Champion Coach Mike Longabardi of the Cleveland Cavaliers. When we heard we could be a part of it we were immediately interested and ultimately decided to make the trip down under!
To access the full Clinic Videos for just $10, please click here.
---
Our first stop was in Brisbane where Coach Flynn and Coach Longabardi ran one Player Development Clinic and one Coaching Clinic in 4 days.
Then we all flew to Adelaide where we were a part of another Player Development Clinic and two more Coaching Clinics in 4 more days.
Player Development Clinics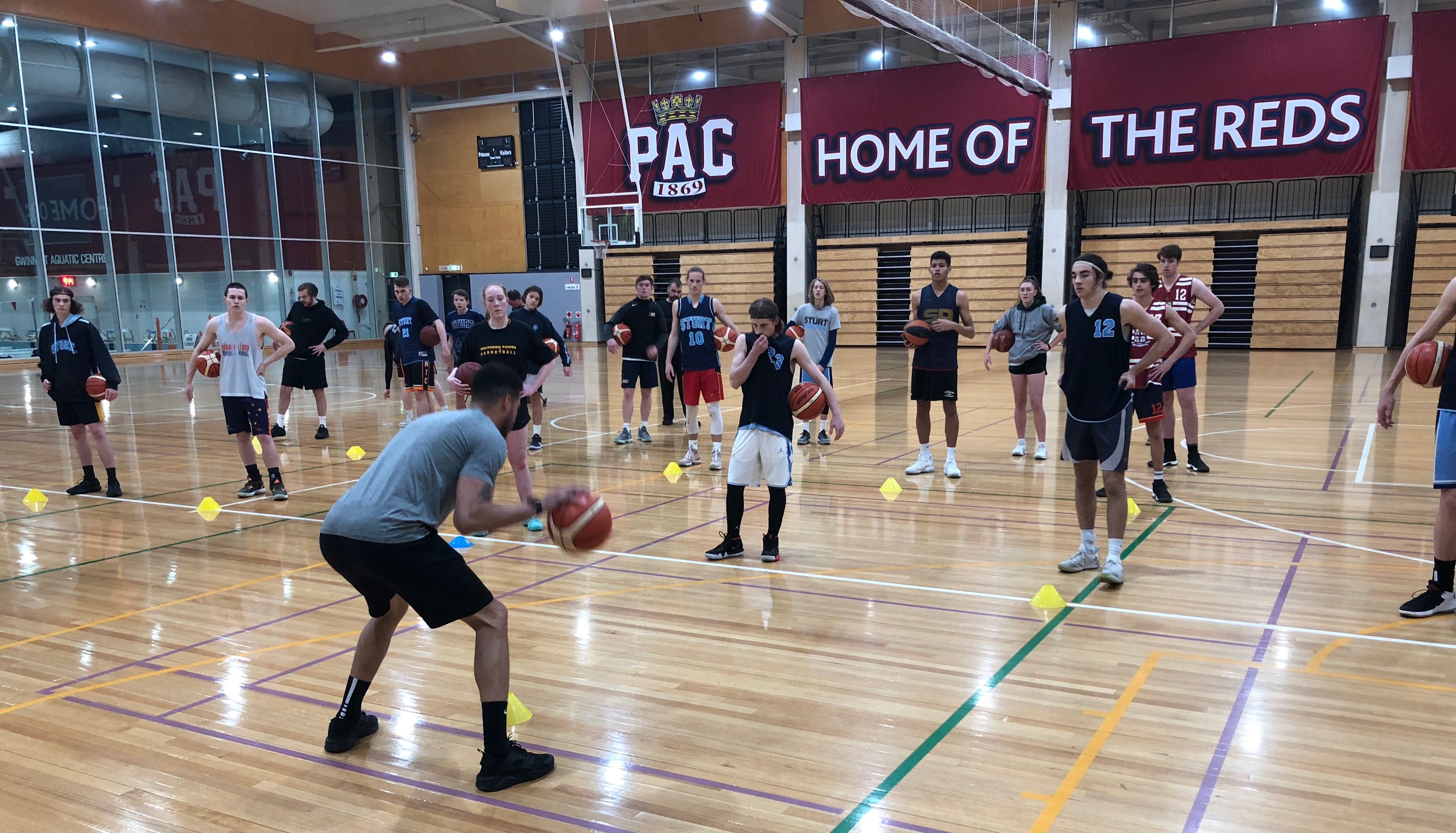 It was awesome working with many players from the Brisbane area at the Southern Districts Basketball Club and players from the Adelaide area at Prince Alfred College, Sturt Basketball Club, and the Southern Tigers Club facilities.
During the clinics, Coach Longabardi led the players through a ton of great drills that the teams he's worked with in the NBA perform.
Fortunately, Coach Mason was also able to lead a few different sessions around ball handling and shooting on the Dr. Dish machines we had at each location.
Coaching Clinics
During the coaching clinics, it was awesome listening to Coach Longabardi address local coaches on multiple different topics including shooting drills, defensive concepts, pick and roll reads, practice planning tips, and much more!
We were also very fortunate to have 15 minutes at each coaching clinic to demonstrate a few different ways coaches and programs can utilize Dr. Dish machines.
Below is the demonstration Coach Mason performed at the Southern Tigers gym in Adelaide where he discussed utilizing team drills, Skill Builder workouts, and the away from the basket feature with the Dr. Dish.
We want to give another huge thanks to Coach Liam Flynn and Coach Mike Longabardi for giving us the opportunity to be a part of their awesome clinic series! It was great learning a vast amount of basketball knowledge from both of them but even better building great friendships with them.
Throughout the trip, we met a ton of great coaches and players that were either already utilizing Dr. Dish machines in their program and many more that were very intrigued with how they could use a Dr. Dish in their program. We even sold the two machines that we used for demonstration purposes!
How to Get a Dr. Dish in Australia and the Clinic Videos
For those reading this in Australia, please email Info@swishcourts.com.au and/or call 1300 079 474 for pricing and details to learn how you can get a Dr. Dish in your program.
---
To purchase the entire clinic videos for just $10 AUS, please visit Coach Liam Flynn's website here. There is an incredible amount of drills, knowledge, and insight from a tremendous NBA coach here.