Dr. Dish Holiday Giveaway
by Kendra Franck, on Dec 20, 2021 12:37:41 PM
As this year comes to a close, we'd like to thank you for being a part of the #DrDishFam. It's been a joy for us to see so many of you elevating your training and taking your game to the next level.
To say thanks, we are running the 5 Days of Dr. Dish giveaways! We will be doing one giveaway (1) per day on Instagram and Twitter from Tuesday, December 21st-Saturday, December 25th, 2021.
Each day there is a chance to win something great, check out the various prizes below!
---
Day one: $75 Dr. Dish Apparel Store gift card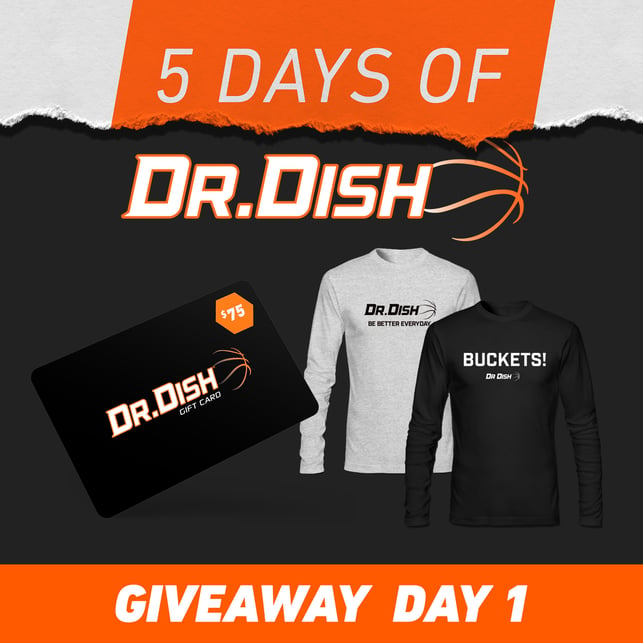 On Tuesday, December 21st you'll have a chance to win a Dr. Dish Apparel Store Gift Card for $75. We've got tons of great gear in a variety of styles and sizes. Browse the store ahead of time to know exactly what you'll choose if you win!
Day Two: 4 Pack Lasso gear performance socks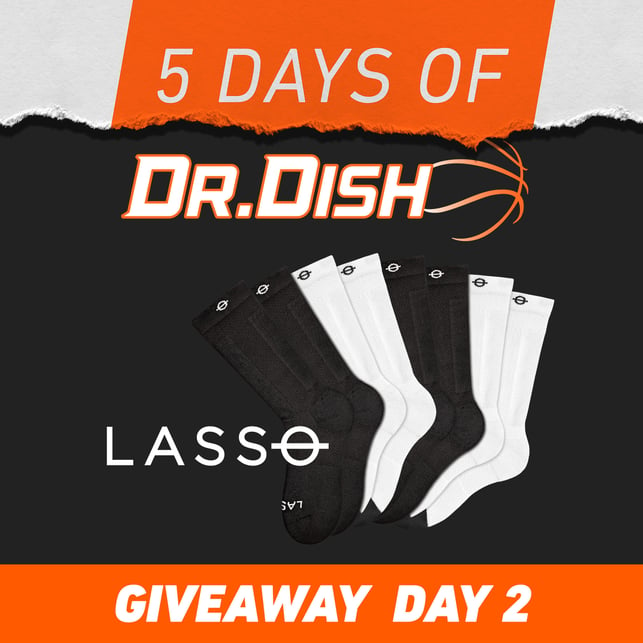 On Wednesday, December 22nd you'll have a chance to win a 4 pack of Lasso Gear Performance Socks. These socks are compression and allow athletes to move confidently and recover safely. These are daily use compression socks that provide added joint support.
Day three: Exclusive Dr. Dish basketball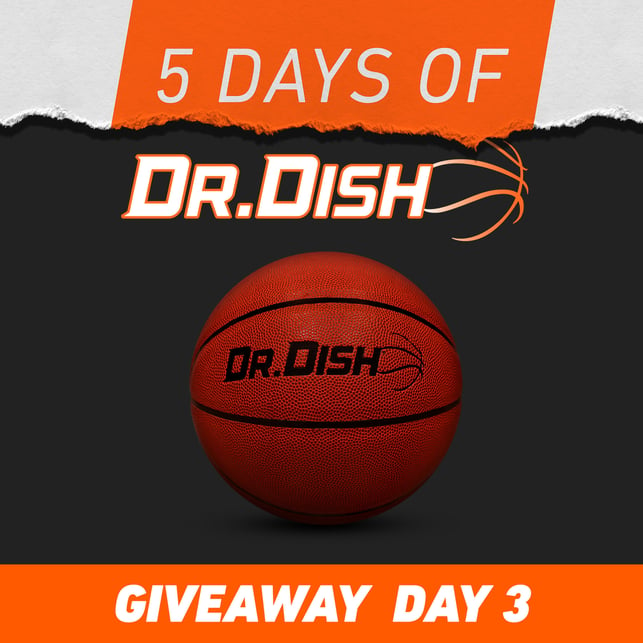 No hooper can have too many basketballs! On Thursday, December 23rd you'll have a chance to win our exclusive Dr. Dish Basketball.
Day four: Powerhandz bundle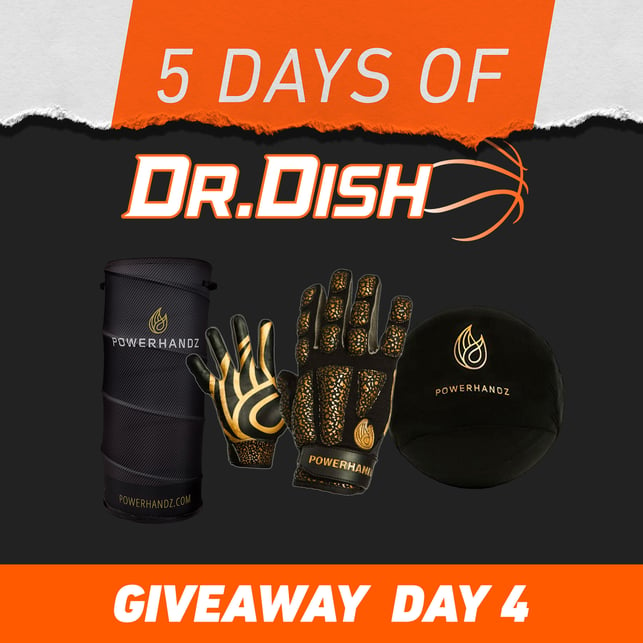 On Friday, December 24th we've teamed up with our friends at Powerhandz to give you a chance to win this bundle. The bundle includes weighted gloves, a defender pop-up, and a dribble sleeve.
Day 5: Dr. Dish iC3 Shot Trainer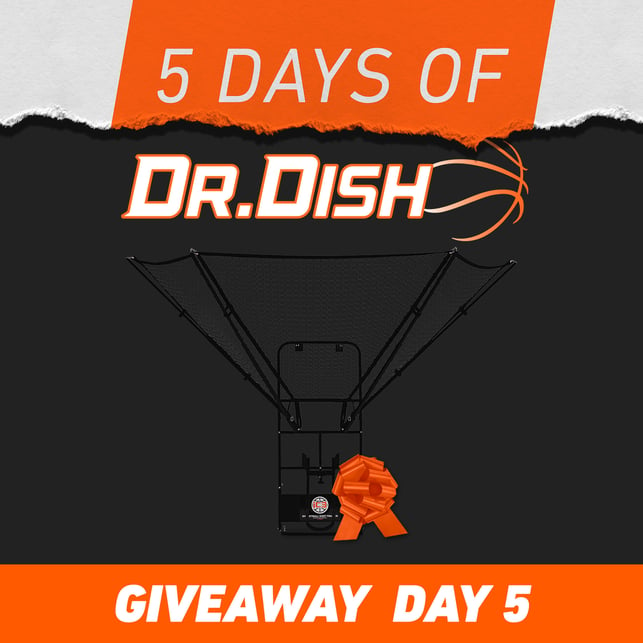 On the final day, Saturday, December 25th, you'll have a chance to win a Dr. Dish iC3 Shot Trainer. The iC3 helps players develop muscle memory, improve their shot arc, and increase the number of reps they can get up in a short amount of time.
---
Be sure to stay tuned to our Instagram and Twitter profiles for all the details on how to enter and see if you've won!