Dr. Dish Home Membership: What You Need To Know
by Nick Bartlett, on Dec 6, 2019 10:55:13 AM
With the launch of the all-new Dr. Dish Home shooting machine, we are bringing something totally new to the Dr. Dish Family: Membership. So what exactly does Membership look like and how does it take your game to the next level?
When using the
Dr. Dish Home Machine
, the All-New Player App acts like a remote to operate the machine. Through the App, you will also access Member-only features like the ability to program your own drills and browse our library of 100+ on-demand and integrated workouts by elite trainers.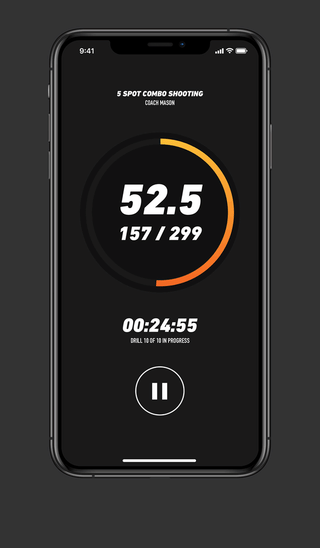 Think about any Memberships that you use, a few examples that we know are popular are Spotify, Netlfix, and in the fitness world, a good analogy is Peloton.
Most of these services offer a limited amount of things you can do without membership, but the real value comes when you use the product alongside the membership. All the features are unlocked, and you pay a monthly fee to maintain those versus a lump sum up front.
So, how exactly does Dr. Dish Membership work?
Take everything that you love about 1 on 1 basketball training, make it more convenient, subtract any driving or scheduling: That's the Dr. Dish Home Shooting machine & Membership. With the machine and membership, you get unlimited
access for 3 user profiles to custom build drills on the spot and access over 100+ workouts/drills - which are always updating.
Dr. Dish Membership, separate from the $2995 cost of the machine, is $39 a month for unlimited access to 3 users. If you spread the cost over a year it comes out to be $289 a month. If you workout with the Dr. Dish 20 times a month, that's just $14.45 a session for the first year. Most 1 on 1 training sessions are $50/each.

Check out this blog post to learn more about the average cost of training.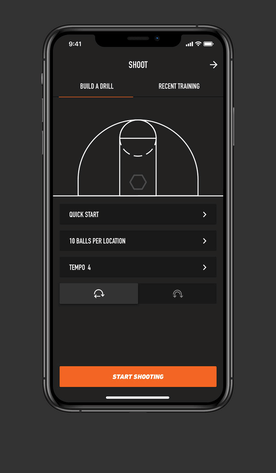 Dr. Dish Home gets players excited and motivated to practice, without having to leave home. Do you think Dr. Dish Home & Membership could be a good fit for you or your family?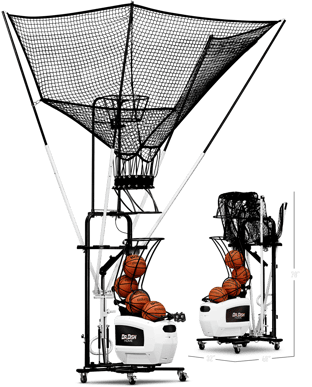 We are currently
taking orders
, on a first-come-first-serve basis. There is a small batch of beta units available to ship in February. The remaining orders will be fulfilled in Summer of 2020.
For a short time, with your order we are offering a FREE phone mount, which mounts your phone directly to the front of the machine. You will also receive a welcome package of a Dr. Dish Home T-shirt and certificate of purchase.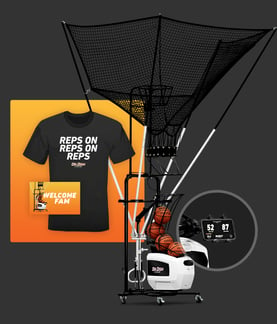 WHAT DEVICE CAN I USE THE MEMBERSHIP ON?
The Dr. Dish Home App (not yet available for download) will be accessible on any iOS or Android device. The app will only link up via Bluetooth to the Home Dish machine.

WHO CAN I SHARE MEMBERSHIP WITH?
Included with the cost of membership, you get to choose 3 users who get access to all of the drill content, drill building, and stat tracking. You can assign these rights to anyone of your choice and change them at any time.

WHEN WILL I BE BILLED FOR MEMBERSHIP?
We grant you the first month totally free! This is based on when your unit is shipped, so you will be charged 1 month after you receive your machine, and every month after.

WHAT HAPPENS IF I WANT MORE THAN 3 SEATS OF MEMBERSHIP?
Membership encompasses many features that will benefit the user. If you want more than 3 users to have access, you will need to purchase an additional membership ($39) which unlocks 3 more seats.
WHAT IF I NEED TO PAUSE OR CANCEL MY MEMBERSHIP?
The Home Dish is designed to be used alongside membership. You can cancel anytime before your free trial is up and thereafter. You will then be able to complete a select number of drills (7 total) that we select for you in our sample library, which may change.

CAN I PROGRAM SIMPLE DRILLS AND SPOTS?
Membership unlocks the ability for you to quickly program a custom drill of your choice.