Dr. Dish Live Demos Ft. Head Coach Sam Purcell and NBA Trainer Peter Danyliv
by Kendra Franck, on Mar 30, 2023 11:00:00 AM
We're excited to be a part of the Women's Basketball Coaches Association (WBCA) and National Association for Basketball Coaches (NABC) conventions again this year in Dallas and Houston, Texas. We've got some great speakers lined up for both events, Mississippi State Women's Head Basketball Coach, Sam Purcell and NBA Skills Trainer, Peter Danyliv of 90/10 Training.
Check out the details below for where you can see these demos in person or online!
Coach Sam Purcell's Live demo
Coach Sam Purcell will headline Dr. Dish Basketball's 2023 WBCA convention live demo. Coach Purcell will share his favorite drills he uses with his team to "bring the juice" to start practice!
Head to our Instagram Page to get notified when we go live.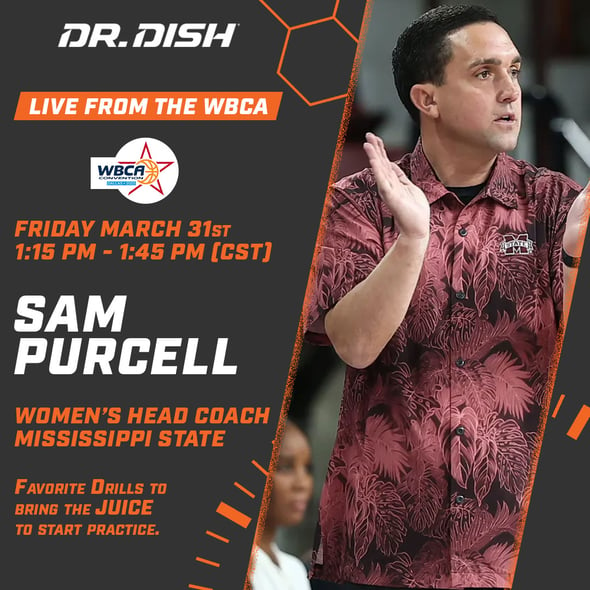 Coach Purcell has over 19 years of women's basketball coaching experience including helping build the University of Louisville program into a perennial title contender. He helped lead Louisville to a 147-19 record over the past five seasons, which ranks third in the country behind Connecticut (150) and Baylor (151) during that span.
Mississippi State finished its season with a 22-11 record after making the NCAA tournament for the first time since 2019. When reflecting on the season Coach Purcell said,
For us to make a run, it was just fitting of who we are. We've bent, we've had bad moments but we never broke. They laid it on the line and we had a chance at the end. We just came a couple of free throws short and a couple of layups short but that's life. I told them in the locker room I couldn't more proud to be their head coach. What they did to get this program back and special things are gonna come. This is not just a one-year thing for us. We plan on getting back here."
Don't miss out on this exciting demo featuring the all-new Dr. Dish CT+.
Peter Danyliv's live demo
NBA Skills Trainer Peter Danyliv will headline Dr. Dish Basketball's 2023 NABC Convention live demo. Peter Danyliv will demonstrate a combination of skills (footwork, shooting, ball handling, etc.) that correlate with specific college and NBA game situations, leading to game-time success.
Head to our Instagram Page to get notified when we go live.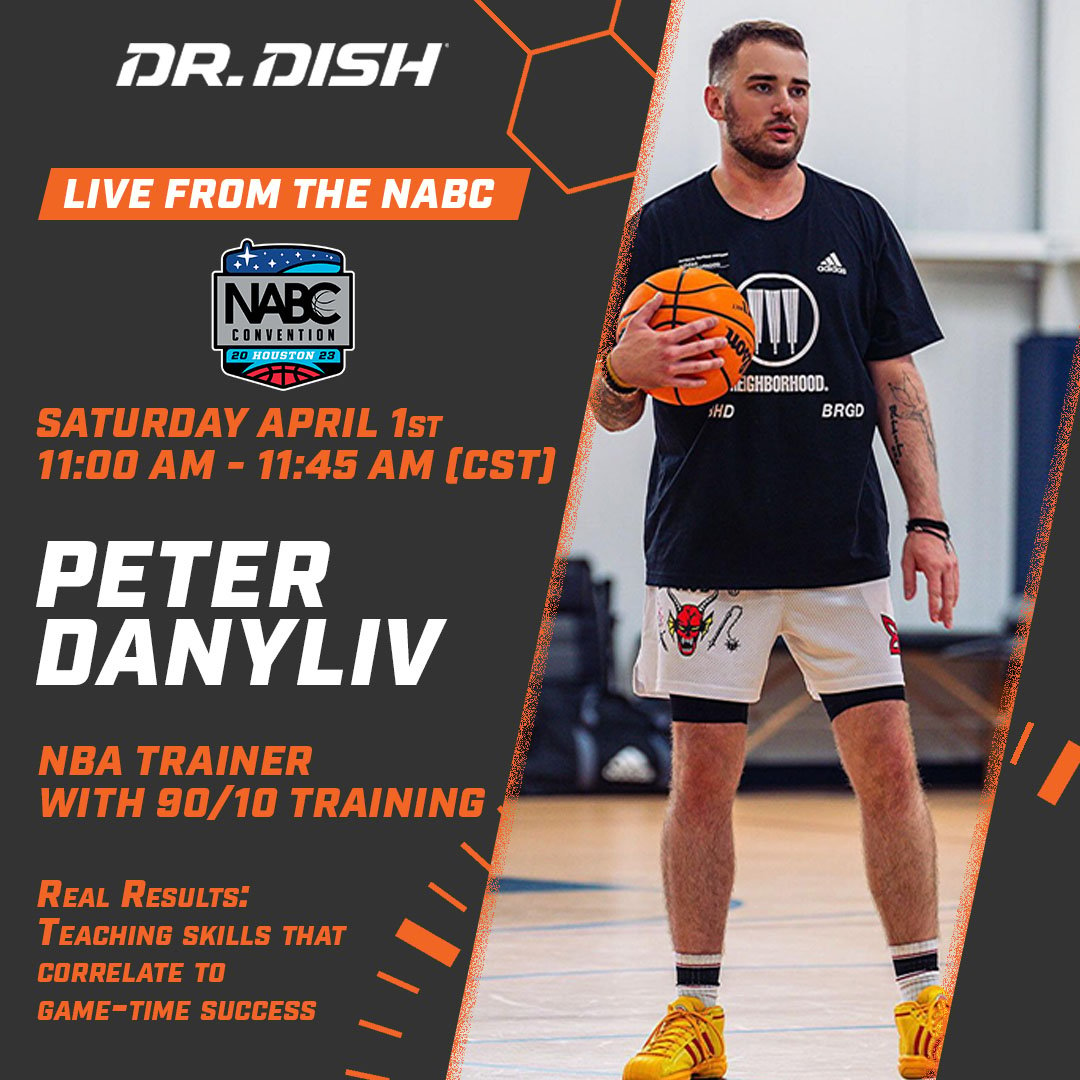 Petro "Peter" Danyliv, born and raised in Ukraine, currently located in Lawrence, KS. Elite Basketball Skills and IQ Teacher. Started full time training in 2016. Worked with 10 current and former NBA players, hundreds of Division 1 college players, dozens of Top Ranked High School Players, 6 Gatorade Players of the Year, including National Gatorade Player of the Year, 9 McDonalds All Americans, 2 National College Players of the year, 2 National College Defensive Players of the year.
Peter Currently trains in his gym in Lawrence, KS. Train kids from Elementary School through the Pros. Train over 400-500 players yearly.
Mark your calendars so you don't miss out on this exciting demo featuring the all-new Dr. Dish CT+.
---
Going to be at the WBCA or NABC Clinics? Stop by our booth! We'd love to meet you! Plus TWO CT+'s are being given away to one attendee at each event who signs up to win at the booth.
WBCA: Booth 49 //
NABC: Booth 401