Dr. Dish Partners with Pure Sweat Basketball
by Nick Bartlett, on Sep 21, 2016 7:00:00 PM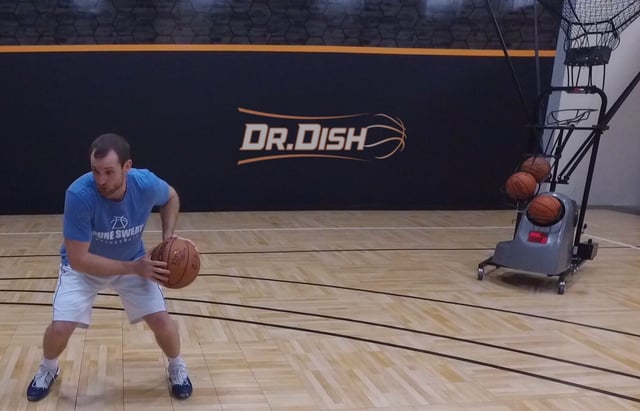 We at Dr. Dish Basketball are thrilled to announce our partnership with Pure Sweat Basketball! Together we will take skill development to another level with the combination of our high-tech Dr. Dish basketball shooting machines and Pure Sweat's cutting-edge basketball training program.
Pure Sweat is a basketball training company that offers a variety of products and services to players and coaches at every level. Drew Hanlen is the CEO of Pure Sweat and an NBA Strategic Skills Coach & Consultant that counts Bradley Beal (Washington Wizards), Andrew Wiggins (Minnesota Timberwolves), Dwight Howard (Atlanta Hawks), Jordan Clarkson (Los Angeles Lakers), Zach LaVine (Minnesota Timberwolves), David Lee (San Antonio Spurs) & countless other NBA stars as full-time clients.
Pure Sweat Basketball recently acquired Nike Performance Coach Alan Stein & his company, Stronger Team, to create Pure Sweat Performance Training. Alan's 15+ years of training experience make him one of the world's leading experts on improving basketball athleticism.
Through our partnership, we look forward to working with Pure Sweat on expanding our drill/content library and providing the basketball industry with high-level basketball training tools to fully utilize and maximize our shooting machines.
Pure Sweat's expertise within basketball training will undoubtedly add value to our audience. We always are seeking ways to provide more instruction beyond our training equipment and Pure Sweat is the premier resource when it comes to high performance basketball training.
Check out the video below where Drew Hanlen uses the Dr. Dish All-Star to go through a progression of down-screen shooting drills.
We look forward to creating more content like this moving forward with Pure Sweat and Drew Hanlen. Together we will never stop innovating and providing coaches and players with the best possible resources to build their game.
Feel free to let us know what kind of basketball drills you'd like to see us create!