Dr. Dish Welcomes WNBA Skills Trainer Ashley Corral
by Kendra Franck, on Oct 29, 2022 2:23:40 PM
At Dr. Dish Basketball we are constantly striving to provide the best training resources to help athletes take their game to the next level. We've been fortunate to have numerous elite trainers work with Dr. Dish and share drills and inspiration to motivate our Dr. Dish Fam.
That's why we are extremely excited to welcome our first official Dr. Dish WNBA Skills Trainer Ashley Corral to the Fam! Ashley owns and operates Legends Basketball Facility in Vancouver, Washington training with players at every level looking to grow their game. We're looking forward to growing the game together. Stay tuned tons of drill content to come!
---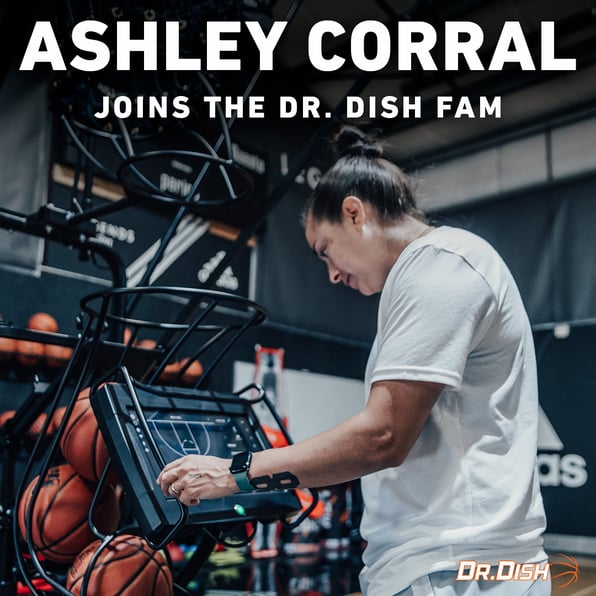 About Ashley
Ashley has been working as a basketball trainer and coach for over 12 years. Legends Basketball Facility has been the home for her program for 5 years. She is also a member of the McDonald's All American Selection Committee, Naismith All American Selection Committee. Ashley is also an Adidas Basketball Trainer and Partner.
When speaking about her career in basketball training Ashley said,
I enjoy working with athletes who have a passion for growth in their game. This can be a JV player looking to get on Varsity, or a college athlete getting prepared for the professional level....I take a lot of pride in helping my athletes find weaknesses in their game, build a plan of how we can grow that weakness, and then helping them feel more confident in that aspect of their game."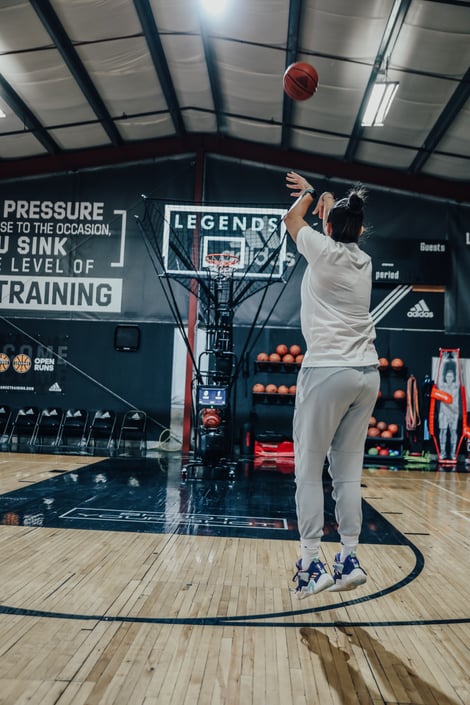 Before her career in basketball training Ashley was a successful player herself.
Professional basketball career
2012 Seattle Storm
2012 Chinese Basketball Association
2013 Washington Mystics
2013 Argentinian Basketball Association
2014 Atlanta Dream
College basketball career
2008 - 2012 University of Southern California
Holds five career/single season records at USC
2012 State Farm 3pt Champion
High School basketball career
2008 McDonald's All American
2008 McDonald's All American 3pt Champion
2008 Parade All American
2008 Gatorade Player of the Year
2008 USA Basketball Gold Medalist
Decide. Commit. act. succeed. repeat
That's the motto at Legends Basketball Facility and we couldn't agree more. Legends Basketball offers beginner basketball training, camps for all ages, open runs, and personal training. Ashley and her team now have a Dr. Dish CT and it's been awesome to see it in action.
When asked why Ashley teamed up with Dr. Dish she said,
I love having the Dr. Dish at legends because it gives our kids an opportunity to use a tool that can really help grow their game! I grew up shooting thousands of shots on the shooting machine and I truly believe it changed my trajectory as a player because I became a knock down shooter. Repition leads to confidence and there is no better tool on the market than the Dr. Dish! Shooters SHOOT!"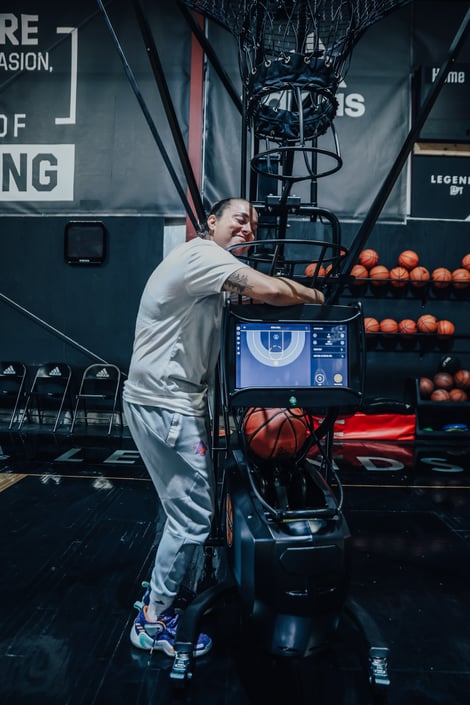 ---
Stay tuned on social (@acorral24 and @acptlegends) for more drills and basketball content to come. If you're near the Vancouver Washington area be sure to check out the Legends Basketball Facility!