Dr. Dish Welcomes LDLC Asvel and Tony Parker Adequat Academy
by William Schultz, on Apr 5, 2021 9:06:04 AM
Over the last few years some of the biggest names in Europe and throughout the Globe have added a Dr. Dish machine to enhance their player development. Now LDLC Asvel, member of the Euroleague and Jeep Elite French Pro A League, together with the Tony Parker Adequat Academy in Lyon, France, have acquired their first Dr. Dish CT!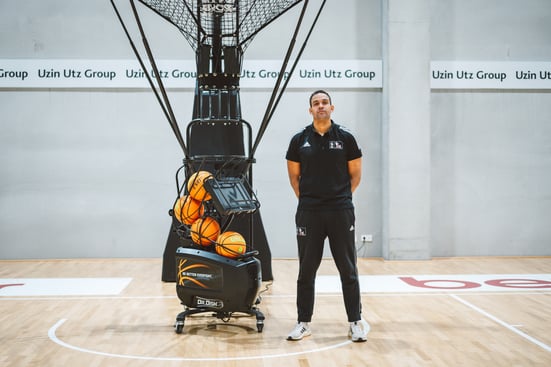 "Adding Dr. Dish to our program is helping our players to do a variety of workouts from all over the world. The machine has enabled our coaching staff and players to improve their skills and get better."
-Pierre Parker, LDLC Asvel U18
LDLC Asvel has seen a lot of changes since former San Antonio Spurs, and member of the French National Team, Tony Parker became Majority Owner and Club President in 2014. In 2016 the Club announced a new multi-functional arena project with twice the seating capacity of their current Astroballe facility, and in 2018 they signed a 10 year sponsorship deal with the French esports organization LDLC OL, which included new team colors and logo.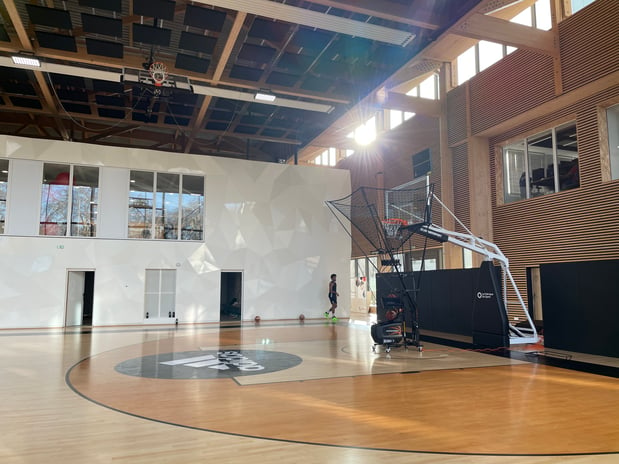 Not all the changes have been off the court though, the Men's team won the French League in 2016, 2019, and the French Cup in 2019. The Women's Team, ASVEL Feminin, also won their French League in 2019. Now with a Dr. Dish CT in hand, the sky's the limit.
The Shooting Machine will see a wide range of use from the Professional level, to youth teams, to a variety of Camps and Clinics at the Tony Parker Adequat Academy.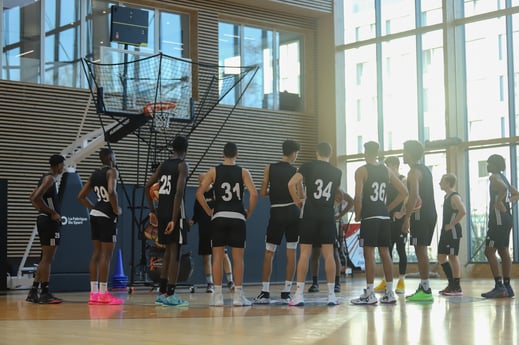 Opened in 2019 and based on an innovative concept of mixing passion, studies and employment - the Tony Parker Adéquat Academy allows passionate young people to build their life project with the promise of a job at the completion of their studies.
The campus space brings together sport, education, and access to the business world through interaction with entrepreneurs, and professional internships. The guarantee of getting a job offer at the end of their studies with the Adéquat employment Agency is integrated within the Academy.
It seems all levels of ASVEL Basket are positioned for even more success as life progresses back to normal. We wish them luck in their future, and are excited to play a small part in their success!