Dr. Dish Welcomes Another National Champion to the Roster
by Kendra Franck, on Sep 6, 2022 2:45:00 PM
We are proud to officially announce our partnership with Zia Cooke (University of South Carolina), senior guard and National Champion!
Zia is joining our team amongst the ranks of some of the highest level female players in the world, 5x WNBA All-Star and gold medalist Skylar Diggins-Smith and 3x WNBA All-Star and WNBA Champion Allie Quigley.
Learn more about Zia's career and our partnership below.
---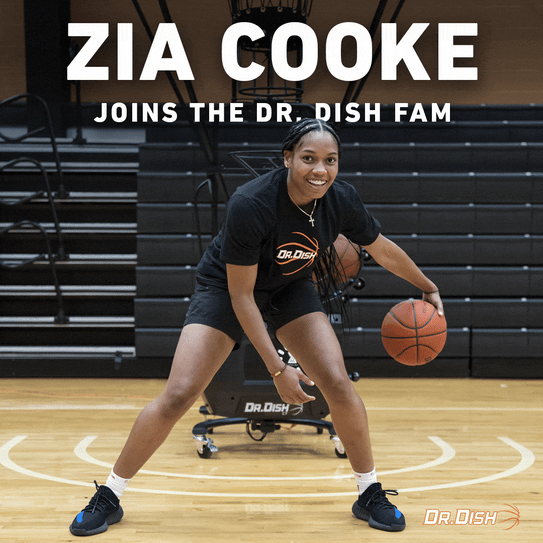 Zia played lots of sports growing up, football, cross country, softball, track, and soccer but her heart was always with basketball. The Cooke family has always emphasized hard work so for Zia it was simple, get in the gym and get better. Zia was never focused on the stress or accolades that came with basketball, but the hard work and fun it brought into her life. It's no suprise that with her humbleness and dedication success followed.
Zia's Accolades
National Champion (2021-22)
All-America Honorable Mention
All-SEC First Team
NCAA Final Four All-Tournament Team
SEC All-Freshman Team
Naismith Player of the Year Finalist (2019)
McDonald's All-America
SLAM All-America
OSPWA Division II Ohio Player of the Year
2018 FIBA U17 World Cup, gold medal
2017 FIBA U16 Americas Cup, gold medal
Ranked No. 4 recruit in class of 2019 and top point guard in the class
When asked about how she will incorporate Dr. Dish in her training Zia said,
It's going to help me a lot, mainly on my Dad because he won't have to rebound for me ...the technology part of it is super dope, I can definitely do a lot of drills with it, I'm gonna get some good work in with it, I've always used shooting machines but Dr. Dish is more elite than I've ever had"
2nd annual zia cooke basketball camp
We also were fortunate to be a part of Zia's 2nd annual basketball camp where players 6th - 12th grade worked on skill development, scrimmaged, a Q&A with Zia and most importantly had fun! Check out the recap in the video below.
We had a station featuring Zia's custom Dr. Dish CT. Players worked on drive and kick action, catch and shoot 3's, and moving off the ball!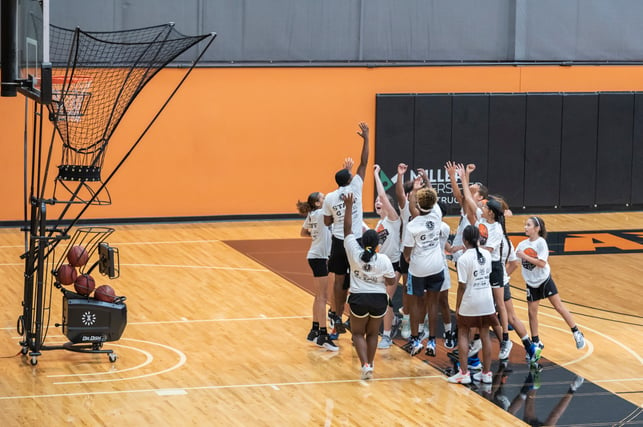 ---
Be sure to follow Dr. Dish on social (@drdishbball) to get the latest drills and content from Zia coming soon!