#DrDishFam: Mike Conley Jr. defeats Zach LaVine in HORSE on ESPN
by Nick Bartlett, on May 4, 2020 11:07:27 AM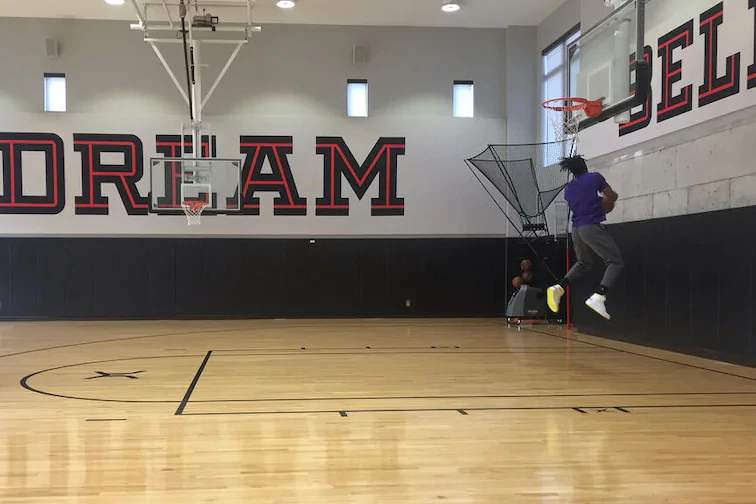 It's been a tough couple months for basketball fans around the world as live games have come to a screeching halt due to the global pandemic.
However, ESPN put on a fun Virtual HORSE competition featuring 8 NBA, WNBA, and former pro players competing from their homes: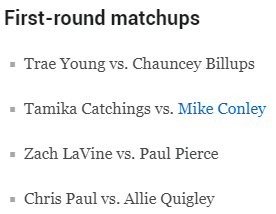 Sure enough, both players who have a Dr. Dish at their home, Zach LaVine of the Chicago Bulls and Mike Conley of the Utah Jazz, ended up facing of in the championship.
Ultimately, Mike Conley's ambidextrous prowess and his competitive advantage of having an indoor gym allowed him to defeat Zach in the rain.
While Zach didn't have his Dr. Dish CT in the background, it was easy to see Mike's Dr. Dish All-Star prominently in the corner of the gym throughout the competition. Check out what Mike had to say when he first received his Dr. Dish machine a couple years ago.
Zach LaVine initally had a Dr. Dish All-Start that he purchased for his home back in 2016 but recently upgraded to the Dr. Dish CT last summer.
S/O to @ZachLaVine for upgrading to the Dr. Dish CT to maximize his off-season!

After an incredible season last year coming off an injury, we can't wait to see what's in store for him this upcoming season. This guy is relentless! pic.twitter.com/6y2EVBKJI2

— Dr. Dish Basketball (@drdishbball) June 4, 2019
We're thrilled that we can help both of them continue to develop their game at home along with hundreds of other players around the world. We even recently got NBA playersPaul Millsap and Avery Bradley on board the Dr. Dish family as well to keep their game fresh throughout this quarantine period.
Need a Dish at your home? Make sure to check out our new Dr. Dish Home machine along with our other 3 models below.