Enter to Win a Dr. Dish - All In Giveaway
by Adam Kaul, on Sep 1, 2023 12:00:00 PM
To become a great basketball player and be part of a great team you need to be All In. It takes sacrifice, hard work, and dedication. Striving for greatness while doing whatever you can to win, going All In to reach your goals.
We here at Dr. Dish Basketball want to help give players, coaches, and parents the tools to chase their dreams. To start off the school year strong we are giving away 2 FREE Dr. Dish Machines before the season to level up your training.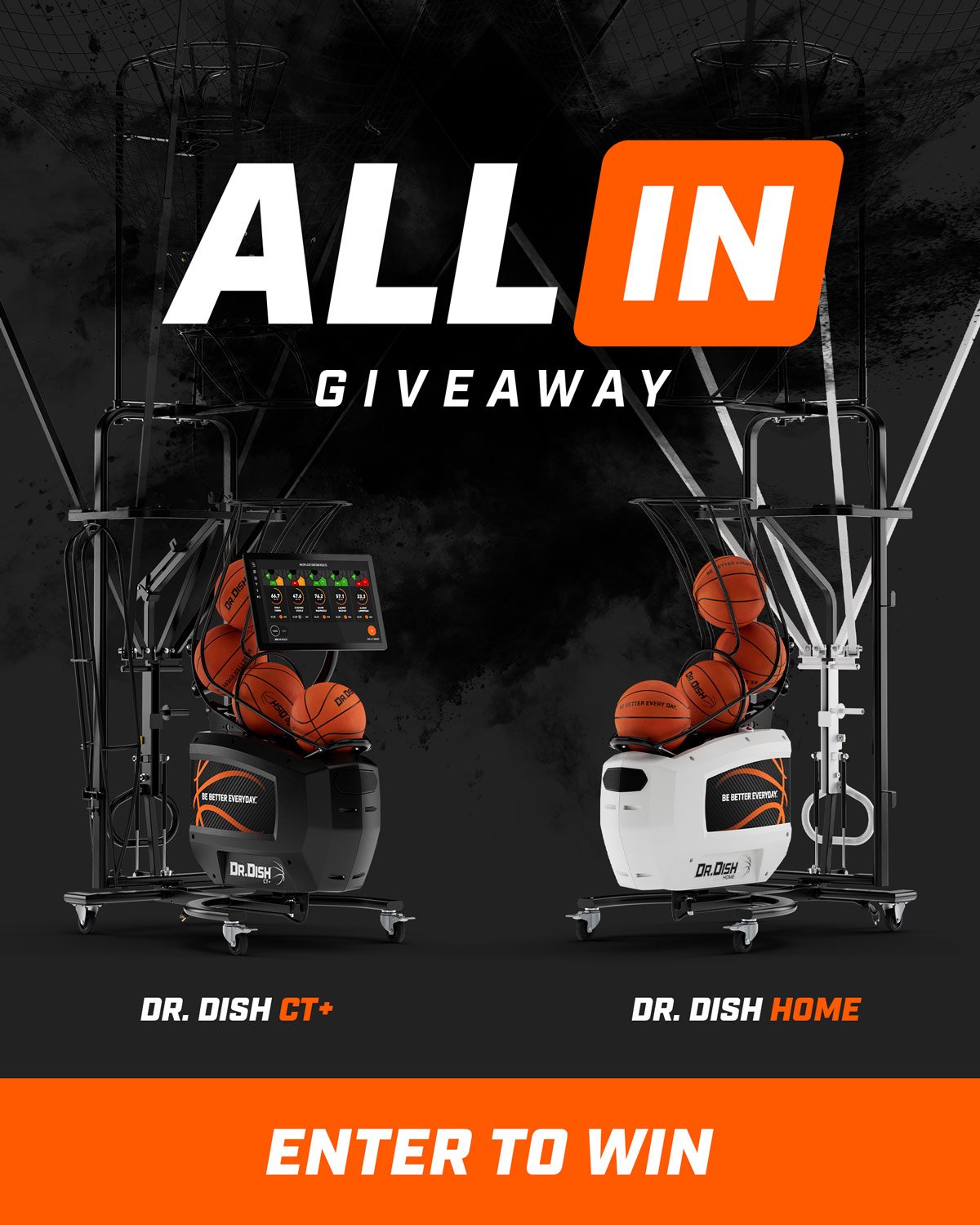 ---
All In Giveaway
Go back to school with a new tool to help you be All In! We're giving away TWO (2) FREE Dr. Dish Shooting Machines! One (1) Dr. Dish CT+ and one (1) Dr. Dish Home machine to two lucky winners. There are countless ways to enter, so be sure to do them all to better your odds.
This contest will start on Friday, September 1st (09/01/2023) at 12:00pm central time and ends Monday, September 11th (09/11/2023) at 11:59pm central time. Stay tuned on 09/12/2023 to find out if you've won!
*Note only US and Canadian (Excluding Quebec) citizens are eligible to enter*
---
Just a heads up, during our giveaways fake accounts will most likely be created to try to impersonate our official Dr. Dish social media accounts. To help you spot the fake/phony accounts we've made a blog highlighting all information! Click here to read.
---