Eurohoops Showcase Wraps up with Dr. Dish Challenge
by William Schultz, on Sep 6, 2023 1:22:46 PM
The Eurohoops Showcase, a three-day international basketball camp for young athletes between 15 and 19 years of age, concluded with great success at the Eurohoops Dome just outside of Athens, Greece. The event brought together 60 potential European basketball prospects to showcase their skills and potential throughout the program.
Over the week, top young athletes from Lithuania, Czech Republic, Romania, Netherlands, Bulgaria, Germany, Iceland, Slovakia, Albania, Latvia, and Greece had the opportunity to practice and compete under the expert guidance of the Eurohoops coaching staff and top international coaches. Being sponsored by the Hellenic Basketball Federation, the camp also featured athletes from various levels of Greek basketball.
These talented athletes received expert coaching from some of the best in the game, including Constantinos Meletis, the Technical Director of the Eurohoops Academy; Ben Wisniewski, the U17 Head Coach of Get Better Academy; Xavier van Lierop, Dutch national team coach and Triple Threat Academy coach; and Clay Atkinson, Get Better Academy coach.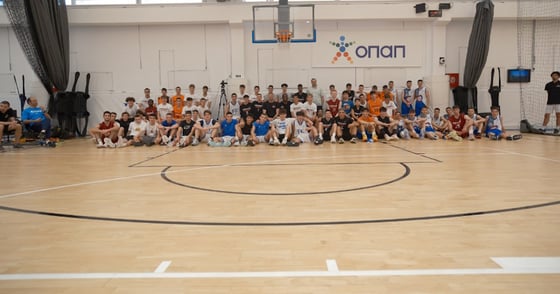 The Eurohoops Showcase program was packed with exciting activities, including individual technique drills, body metrics assessments, intense 5x5 games, and inspirational speeches delivered by basketball icons such as the 1997 Rome European Champions Cup Final Four MVP, David Rivers, and EuroLeague Legend Thodoris Papaloukas….and to top it all off, The Dr. Dish Challenge.
To wrap up the camp, all 60 participants from 11 countries tested their shooting skills during a shooting competition on the Dr. Dish CT. Five sharpshooters made the finals before Titas Dabriega from Lithuania was crowned champion.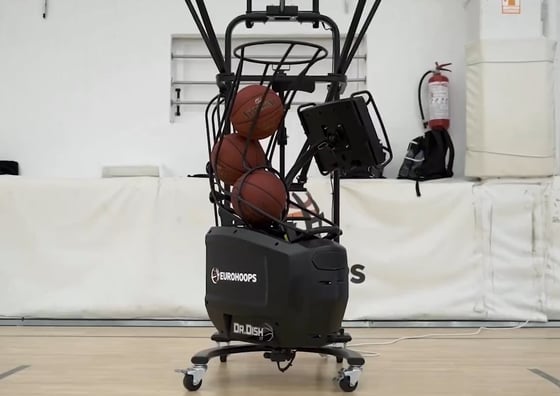 It was a memorable and engaging experience for both the participants and the spectators, and it left everyone eager to start the upcoming season, and excited for next year's Showcase! We know we're looking forward to it!.