Dr. Dish European Camps and Clinics
by William Schultz, on Jul 18, 2022 12:00:00 PM
It has already been a crazy summer for us at Dr. Dish! We are excited to work with the Dr. Dish Fam and our extended network of Coaches, Trainers, Teams, and Clubs to help train the next generation of ballers at Camps and Clinics all across Europe this Summer.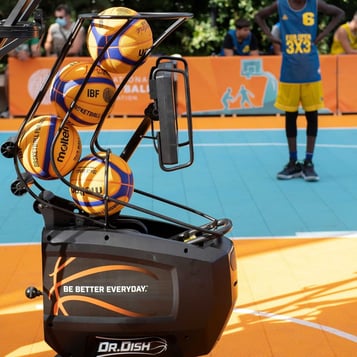 Keep scrolling to check out a schedule of just a few of the great events coming up!
Eurohoops Camps
Eurohoops Dome, Kifissia, Greece
EYBL
Budapest, Hungary
TOP-D Player Development
Ulm, Germany
Auria Basket Pro
Ourense, Spain
RheinStars Köln Camps
Koln, Germany
DLang Training Summer Camp Jam
Lausanne, Switzerland
Hardwork Association NPNG Camps
Mauges-sur-loire, France
JAM CAMP
Marina Di Carrara, Costa Jonica, Salsomaggiore Terme, Italy
Stella Azzurra Summer Camp
Rome, Italy
Numana Blu Resort
Marche, Italy
Hoopsforce Basketball Camp
Celje, Slovenia
Goran Dragic Basketball Camp
Lasko, Slovenia
Want to take the next step in maximizing your offseason training? Check out our Summer of Better drills and resources!