How Dr. Dish Basketball Celebrated World Wish Day
by Aaron Lange, on May 5, 2021 3:44:19 PM
At Dr. Dish Basketball, we had an absolute blast celebrating World Wish Day. By partnering with our friends at Make a Wish Utah, and the Utah Jazz, our team was able to be a part of making an incredible Wish come true!
Watch the video above for a quick highlight of Steele's special day or keep reading below for all the details!
STEELE'S WISH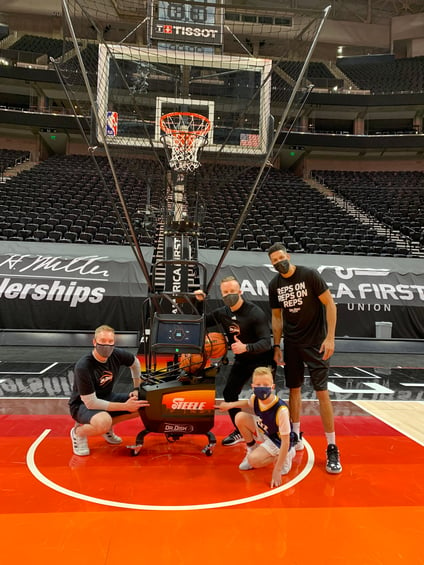 The Dr. Dish team poses with Steele and his new CT.
When we first heard the story of 9-year-old Steele, our team immediately knew we wanted to get involved. Although 2020 was a difficult year for many people, Steele was dealing with things that no child ever expects. In addition to a global pandemic, Steele had over 50 chemotherapy sessions last year to overcome a brain tumor and cancer in his nervous system.
Living up to the toughness of his name, Steele persevered. He kept a positive attitude and never focused on the circumstances he found himself in. His mom remembers this time vividly.
"He never once focused on being sick or acting like he was a sick kid. If anything, a lot of times we had to try to slow him down and remind him his body needed rest." - Steele's father
With 2020 behind him, we wanted to do our part to make 2021 a year Steele would always remember. Our team was contacted by Make a Wish Utah as Steele's wish was to own his very own Dr. Dish machine. As a result, we began discussing the concept around what getting Steele a Dr. Dish machine could look like. The plans continued to evolve until a hooper's dream day was laid out.
Instead of simply getting Steele a machine, his Wish day turned into a full itinerary. The list included partnering with the Utah Jazz to unveil the machine at his favorite team's arena, training with our very own Coach Jefferson Mason on his new machine, having a 1 on 1 shootout with Jazz Bear (Utah Jazz Mascot), and even getting a brand new pair of Donovan Mitchell shoes to work out in.
With the magnitude of Steele's day, the team at Make a Wish Utah felt it was a great way to celebrate World Wish Day. World Wish Day is their company's anniversary of the first Wish ever granted in 1980. Since then, over 500,000 Wishes have been granted around the world. With that, we had set April 29th, World Wish Day as the day of Steele's surprise.
After months of planning, the big day was finally here. Our Dr. Dish team flew out to Salt Lake City Utah to meet our new friends at Make a Wish. The morning consisted of learning more about their Make a Wish building, and even getting a tour of the "Wishing tower" where every child submits their wish. From there, it was off to Vivint Arena to prepare for the surprise of a lifetime.
The local news was in attendance and featured Steele on their "Good News Utah" segment.
See a few of our favorite photos, with brief descriptions below.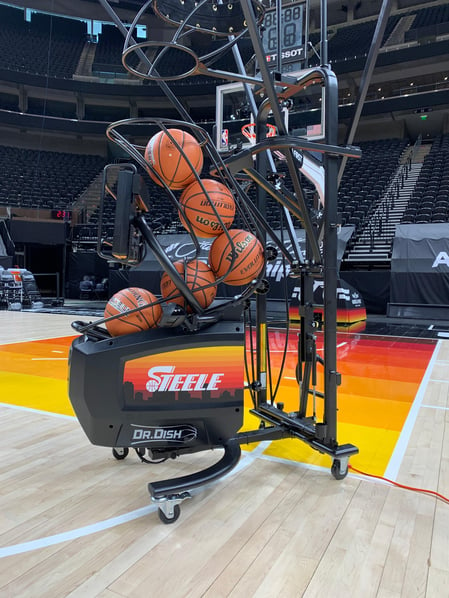 Steele's brand new Dr. Dish CT machine. Complete with a custom Jazz themed graphics kit.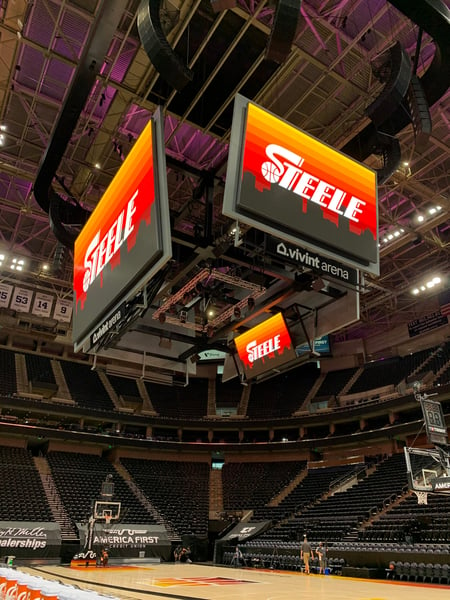 The Utah Jazz Home Arena (Vivint) showcasing the custom logo designed for Steele.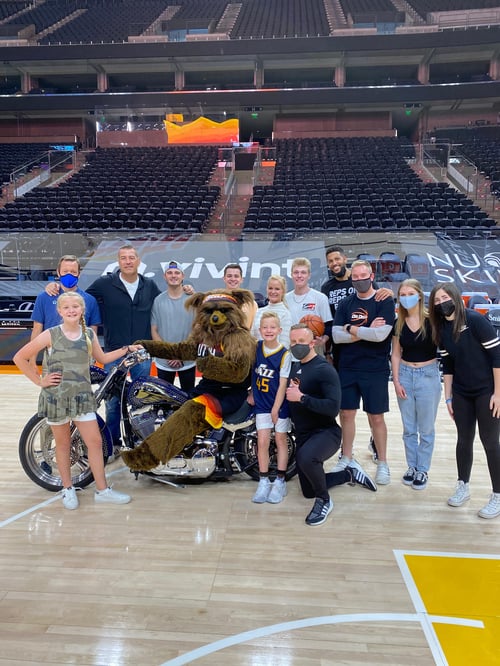 Dr. Dish team members, Steele's Family, and Utah Jazz Mascot (Jazz Bear) posing for a photo.
Steele fields question from the Utah media members in attendance.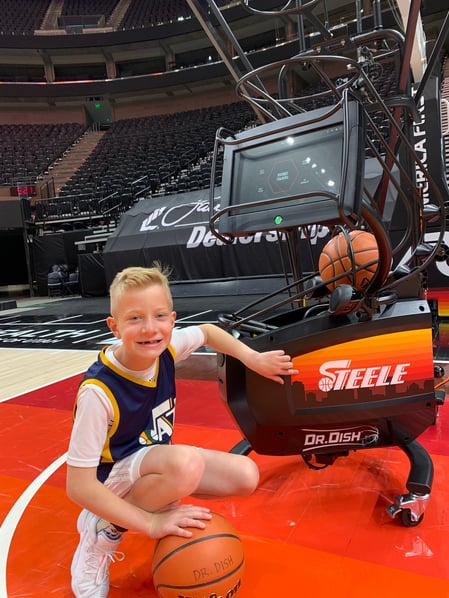 Steele shows off his new Dr. Dish CT, after his Wish was completed.
We are so grateful for the opportunity to partner with Make a Wish Utah and to be included in this unforgettable day. Steele is truly an inspiration to everyone at Dr. Dish Basketball, and lives out our motto of "Be Better Everyday". We know that he and his family will be putting his custom Dr. Dish CT machine to use, and can't wait to follow along in his journey. Thank you to Steele for reminding us to dream big and persevere even when times are tough.
Help us in welcoming our newest member of the #DrDishFam !