How Dr. Dish Helped Build this Freshman of the Year & State Tournament Team
by Nick Bartlett, on Jul 29, 2019 10:22:39 AM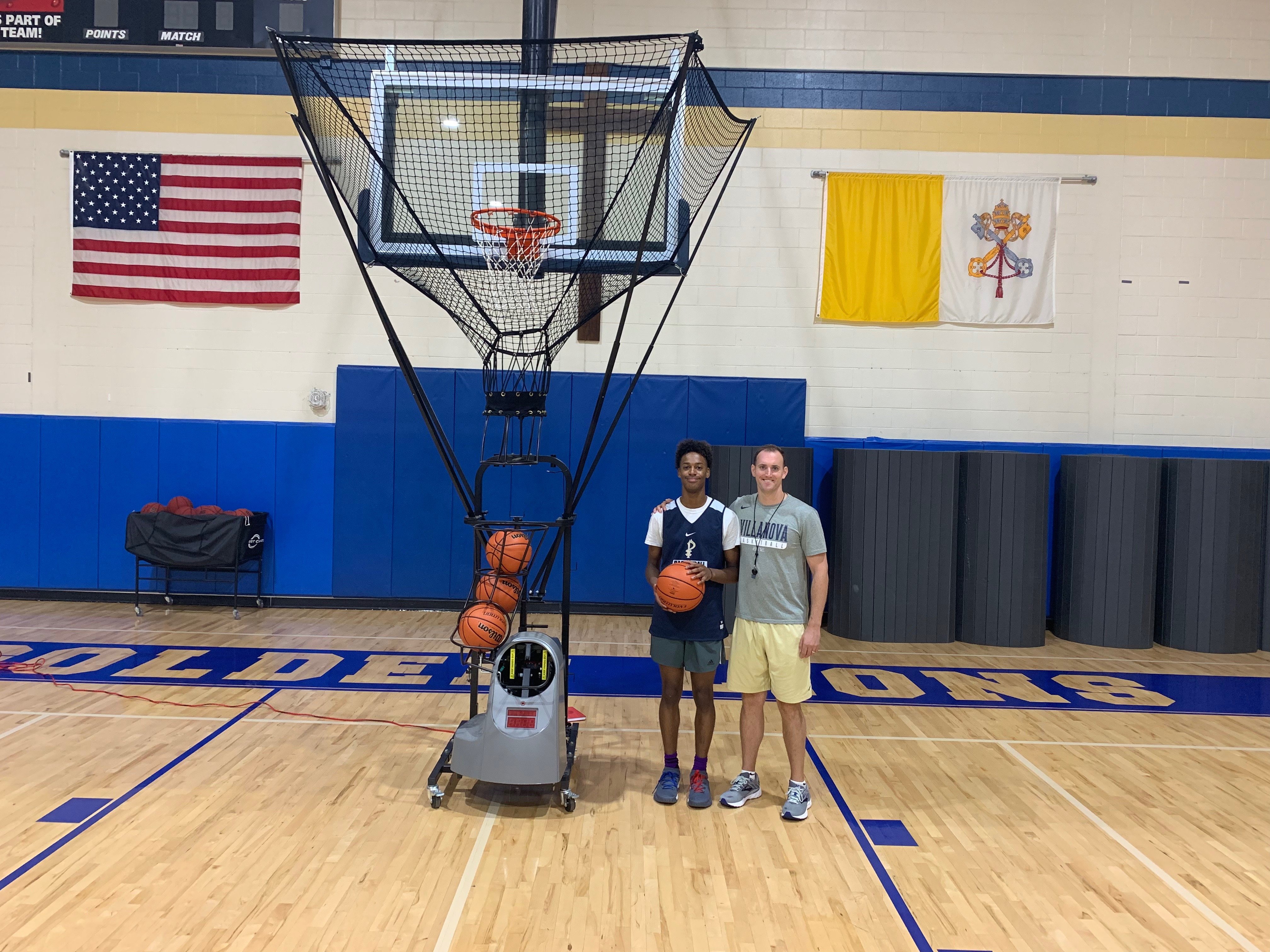 At Dr. Dish Basketball our #1 goal is to help build legacies and accelerate skill development faster than ever.
And nothing makes us more happy than seeing and hearing about our user's success.
Recently, we came across an article of a player named Chase Cormier of St. Pius X High School in the Atlanta, Georgia area. He was named the Class AAAA Freshman of the Year.
The Q&A portion asked Chase:
Q: You're known for your shot. How did you develop that shot, and how did you get it to such a high level?

A: "I just had to keep working on it, using the shooting machine and a whole bunch of other equipment. I just keep shooting all the time."
We knew that St. Pius X was a member of the Dr. Dish family, so we were thrilled to see that Chase's hard work on their Dr. Dish All-Star shooting machine has paid off!
Our Sales Manager, Andrew, promptly reached out to Chase's Head Coach, Aaron Parr, to congratulate him on the award.
This is what Coach Parr said:
"

Chase

has developed into a great shooter and scorer through his consistent, tireless work ethic and his desire to be great. The Dr. Dish has been a huge part of not only his development, but the development of our entire program."

-Aaron Parr, Head Boy's Basketball Coach, St. Pius X (GA)
Beyond Chase's success, the team had a tremendous season in 2018-19 finishing 26-4 on the year and reaching the GHSA State Tournament.
We look forward to continue following both Chase and the St. Pius X program as they continue to use Dr. Dish to help build their legacy!
---
Check out more success stories like this here: https://www.drdishbasketball.com/why-dr-dish
Click here for more info on Dr. Dish basketball shooting machines.
For more drills and workouts using Dr. Dish, click here: https://www.drdishbasketball.com/resources
Follow us on social media for daily basketball drills, tips, and inspiration!
https://www.facebook.com/drdishbball
https://www.twitter.com/drdishbball
https://www.instagram.com/drdishbball/