How One Athlete won $100,000 from 3 Point Shots
by Kendra Franck, on Jul 27, 2022 9:00:00 AM
On July 2nd, some of the world's most skilled 3-point shooters came together to compete for a chance to win $100,000 at the 3PT Open.
Our partner Bjorn Broman was one of the elite shooters who participated and trained with Dr. Dish every step of the way before the competition. Jordan Riewer also participated in the event and trained in the Dish Lab leading up to the event.
Check out the event recap below to find out who took home $100,000 at the first annual 3PT Open.
---
Bjorn Broman
Bjorn spent weeks preparing for the first annual 3 point open with his Dr. Dish All-Star+. Our Dr. Dish Fam got to follow along his progress throughout his preparation.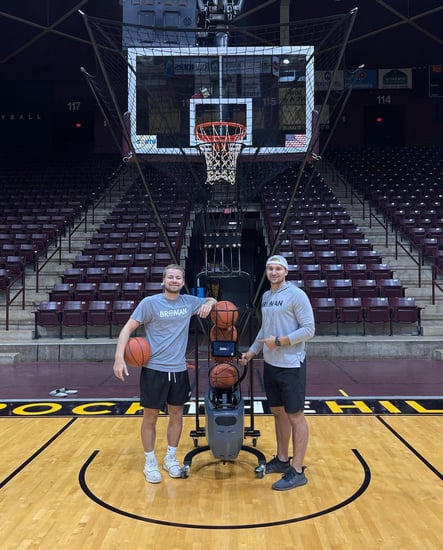 Bjorn finished in the elite 8 and is looking forward to continuing his training with the hopes of bringing home $100,000 at next year's event. Check out his best round at this year's event in the video below!
Jordan Riewer
Jordan Riewer has competed in numerous 3 point shooting contests and prepped for this year's 3PT Open with a few sessions in the Dish Lab leading up to the event.
Jordan played college basketball at Minnesota State University, Moorhead and shot 48% from 3 his senior year and played 5 years professionally in Germany, Czech, Croatia, and Australia.
Jordan finished in the top four and his score averages from the entire event placed him in the top 3. We're looking forward to watching him return in 2023 and compete again for $100,000!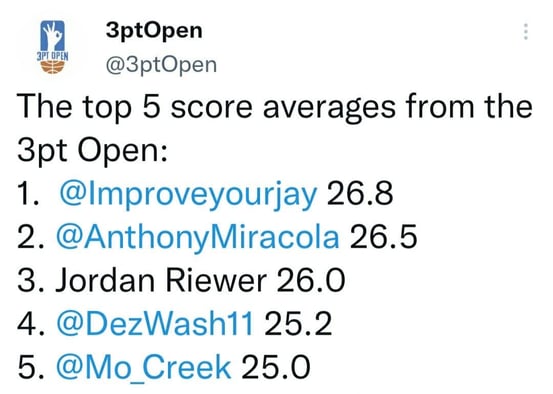 ---
Looking for ways to get better this summer like Bjorn and Jordan? Check out our FREE resources to take your training to the next level this offseason.